Benefits of Sales Support Outsourcing
Salespeople demonstrate their value by cultivating strong relationships with prospects, allowing them to regularly close high-quality sales. While emotional intelligence and strategy aid in the conversion of late-stage leads, they offer little to support the top-of-funnel operations required to keep the pipeline running.
Many of the finest sales executives detest those time-consuming activities because they keep them from focusing on their top opportunities.
Sales support outsourcing overcomes this problem by delegating all of those tasks to a professional virtual team, allowing your sales team to concentrate entirely on the strategic and relationship-building activities that close deals.
6 Benefits of Sales Support Outsourcing
Here are six ways sales support outsourcing can help your team create revenue, as well as some guidelines to help you evaluate if outsourcing is a good fit for your company.
1. Maintain an Active Prospect Pipeline
A well-managed sales pipeline is the cornerstone of sales success. Your team will constantly struggle to stay up without it.
Prospecting, on the other hand, is exceedingly time-consuming and tiresome. When the pipeline is crowded, it's easy to fall behind and then go through periods of low activity after all of your late-stage chances have closed or dropped out. 
Developing this habit results in a very fluctuating pipeline, making it impossible to earn regular revenue.
Outsourcing prospecting allows your sales force to concentrate on closing deals rather than worrying about where their next leads will come from.
All you have to do is provide sales support outsourcing team with account-specific criteria, such as:
Industries

Roles

Company size

Locations
As well as any other important qualities of your target audience.
This information will be used by your virtual sales assistant to guarantee that your pipeline is always full of new prospects.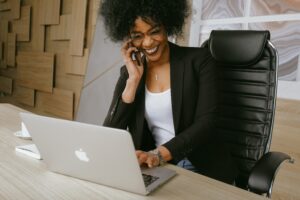 2. Personalize Emails with Little to No Effort
Personalized emails have been shown to generate higher answers than generic ones; yet, few salespeople personalize beyond simply automatable words such as names, regions, and site engagements.
A sales support assistant can assist your team in personalizing with less effort by locating prospect information such as:
Company news from recent LinkedIn posts

Mutual education is essential.

Mutual benefits
Personal information like this makes it simple to personalize emails in a way that is considerably more real and engaging than conventional fields. This will help your communications stand out from the slew of typical sales emails prospects get on a daily basis and spark intriguing interactions.
3. Consistently Engage in Social Selling
According to an International Data Corporation report, 75% of B2B decision-makers use social media when making purchasing decisions. This involves researching company profiles, soliciting suggestions from their network, and communicating directly with brands.
If you haven't already done so, you may capitalize on this involvement by including social selling in your sales plan. It can help you grow your brand's reputation and fill your pipeline with warm prospects who already know your sales team.
Despite its success, social selling can be difficult because it demands regular engagement to produce the best outcomes.
Outsource this process to a virtual sales assistant if your team does not have time to scan their network every day and locate the ideal engagement chances. If you provide them with the criteria for the kind of people and things you're interested in, they'll send you a daily list of relevant social postings to comment on and contacts to contact.
Outsourcing the research component of social selling allows your team to spend more time establishing useful interactions that keep them top-of-mind with high-priority relationships.
4. Keep Leads from Falling Through the Cracks.
Not all leads are ready to close immediately after their initial contact with sales. Some people need weeks, if not months, to conduct the necessary research and budgeting to determine whether a solution is suited for them.
When many reps learn that a lead wishes to postpone the sale, they often put it a low priority since they'd rather focus on prospects that can be closed during the current quota period. Though this strategy appears to be rational, it ignores slower prospects who are highly qualified and capable of converting into significant agreements.
Outsourcing your sales pipeline management can keep these leads from falling through the cracks by ensuring that each lead's record contains detailed notes and follow-up reminders. These follow-ups keep your solution in front of prospects' minds and provide resources to help them with their investigation.
Depending on your settings, they can handle all conversations with slower leads until they're ready to pick up the phone again. Outsourcing this process helps your staff to concentrate on the most promising prospects, while the remaining leads in your pipeline receive the nurturing they require to convert later.
5. Leverage Predictive Reports
Your CRM should be the source of truth for your sales team. Its reports can provide your team with a clear route forward, from estimating which leads are most likely to close to highlighting your pipeline's shortcomings.
However, you can only benefit from the reports if your CRM is kept up to date. Any missing or obsolete information will result in erroneous projections, diverting your team's attention away from the genuine issues.
When your sales team is juggling back-to-back calls and preparing for specific demos/presentations, expecting them to enter every detail into your CRM is unrealistic. Even if they recall, data entry is not a good use of their time.
Outsourcing sales assistance delegated CRM maintenance to professional virtual assistants, allowing your team to continue working without interruption and allowing you to take advantage of predictive reports.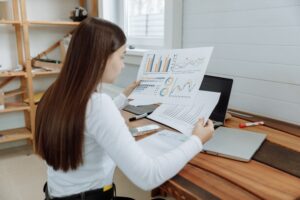 6. Concentrate on Improving Your Playbook
Finally, outsourcing sales assistance frees up the time of your sales staff to work on the project that will have the most long-term influence on your company's success: developing your playbook.
You could be reaching out to 500 prospects per day, but only a small percentage will answer or progress on after the initial call if your templates and pitches are bad. Maintaining a solid playbook ensures that your team is adhering to the most recent best practices for completing sales.
The time your team saves by not having to execute all of their tiresome sales responsibilities allows them to devote more time to activities that reveal and support those best practices, such as:
Experimenting with different subject lines

Trying out fresh messaging

Developing fresh sales pitches

Developing more effective replies to frequent objections

Collaboration with marketing to develop more relevant collateral
As well as a number of other smart sales initiatives that increase conversion rates.
The more sales support duties you outsource, the more time your internal team has to become sales experts. This allows you to considerably boost revenue while increasing costs only modestly.
Is Sales Support Outsourcing the Right Move For You?
Despite all of the advantages of outsourcing sales assistance, it is not the best answer for every company. Typically, the organizations that benefit the most from this type of assistance have the following characteristics:
Use a CRM or want to start using one? One of the most significant advantages of this type of assistance is improved data integrity.

Have a multi-stage sales process that includes calls, surveys, paperwork, onboarding, and other activities that must all be coordinated.

Have a sales leader and/or team that excels at completing deals but is hampered by administrative tasks.
If this describes you or if you have questions about whether this is a suitable fit for you, please contact us.
See our BPO case studies to see how we've helped businesses to grow.