4 HR Outsourcing Trends for 2022
It's hardly an exaggeration to state that COVID-19 had a huge impact on workplaces all around the world. Even now, two years later, COVID-19 continues to have a substantial impact on the worldwide workforce. According to ADP Research Institute's "People at Work: A Global Workforce View" survey, of the 64% who were harmed by COVID-19, 23% saw their salaries lowered, and 28% lost their employment outright. Staff had the opportunity to rethink their priorities during these difficult times, and now that the world is slowly getting back on track, they feel empowered to make employment decisions that best suit their personal and professional aspirations.
Employers must focus their attention on the wants and needs of their employees more than ever before, in order to build a culture of connectedness while developing their business. "Amid all of the change," says Don Weinstein, ADP's Corporate Vice President of Global Product and Technology, "one common thread has only gotten stronger: People power performance."
One impact of this is that, for most HR professionals, onboarding new workers has become a significant problem. Mostly because the pandemic has compelled the vast majority of employers to implement a work-from-home policy. In 2020, 42% of the US workforce was working remotely.
The Great Resignation, which impacted practically every industry, was another big incident that influenced the workplace in 2021. This has pushed many HR leaders to a crossroads: how do you attract, retain, and engage the talent you need to succeed?
4 HR Outsourcing Trends for 2022
People-Focused HR Teams
HR experts handle all aspects of employee relations within a company. From recruiting to leave processing, these teams ensure that employees have a positive experience. They uphold company policy and manage a variety of administrative responsibilities. Unfortunately, these teams are frequently so preoccupied with administrative responsibilities and hiring that they are unable to properly handle the human element in the workplace.
Up-and-coming HR outsourcing trends enable these teams to concentrate on the human factor. They can assist employees in adjusting to remote work for the first time and developing useful policies for the new remote environment. This new environment can even be used to organize virtual job fairs.
As previously mentioned, 42% of the US workforce became full-time remote workers during the pandemic. The majority of companies said they plan to preserve the new work-from-home policy or offer limited telecommuting possibilities.
Many teams have significant challenges in terms of employee engagement. Remote work is quickly demonstrating that teams can be extremely productive but still lacking engagement. When teams can monitor employee engagement and take decisive action to improve the work environment, they can focus on people rather than paperwork.
Employees are becoming increasingly interested in knowing their benefits, in addition to worries about employee engagement. In practically every company, health, wellbeing, and intrinsic rewards are becoming hot themes. Someone must be on hand to assist employees in understanding their benefits and how to access them.
According to HR outsourcing trends, more organizations are opting for a mid-market HR outsourcer. These outsourcers typically handle these HR functions for businesses with 100 to 4,000 employees.
Employees require more people-oriented Human Resources than ever before. Employees require all available assistance in comprehending new policies, benefits, and what company changes imply for them.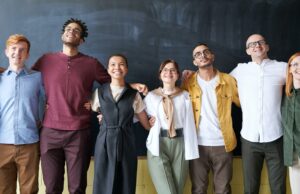 Employer of Record (EOR) 
Employer of Record, or EOR, is one of the most popular HR outsourcing trends that has recently emerged. In any HR outsourcing model, an EOR firm acts as a go-between for employers and employees. Any typical employment obligations and documentation can be delegated to the EOR organization by the enterprise.
Some of the main advantages of using this HR outsourcing strategy are as follows:
Process payrolls on a monthly/hourly basis.

File your taxes without worrying about national or international laws.

Easily onboard new staff

Conduct background checks on employees before hiring. Terminate employees without violating any laws.
This can save HR teams hours of time spent on payroll processing, paperwork, and other HR difficulties.
Social Media-Focused Recruitment 
Social media-focused recruitment is one of the common HR outsourcing trends that is expected to grow in popularity in the coming years. Did you know that over 90% of recruiters use LinkedIn to find potential candidates? To create faster leads for talented applicants, an increasing number of businesses are using social media recruitment into their HR outsourcing approach.
Social networking is an excellent tool for screening prospects, learning about their previous career histories, and learning more about their educational qualifications and skills. As a result, HR experts can now create a candidate profile based on their social media presence and determine whether or not they're a good fit for any open position.
With a global user base of 3.8 billion, social media platforms have a vast reach. It's past time for HR professionals to start using social media to find qualified applicants at a far reduced cost.
Recruitment Analytics 
Do you know what recruitment analytics is? Allow us to break it down for you. Assume you choose a remote applicant from a big skill pool after 2-3 rounds of screening. Then you onboard the candidate, set up their payroll and benefits, invest time and money in educating them, and eventually, when you believe the employee is ready to take on new responsibilities, the individual departs.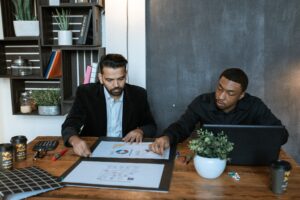 So, what is the end result? You've squandered your valuable time and money, and you'll now have to look for another remote candidate for the same position. This is where the concept of recruitment analytics comes into play. Before hiring a remote employee, this HR outsourcing trend considers a number of factors. These are some examples:
The total number of distant applicants who applied for the position

The duration of each round of interviews/screenings

The compensation package

The duration of the respective training

Employment tenure

Reasons for leaving the company
All of these factors are emphasized in recruitment analytics to determine why your remote employee turnover rate is high or where your firm falls short in keeping remote personnel. You may quickly improve your outsourcing game with these insights.
Because of the significant events of 2021, HR leaders may have the opportunity to create a superior Human Resources experience. Human Resources departments will continue to encourage diversity, but with a larger pool of applicants. Companies that outsource can better link their employees with benefits that meet their requirements by providing assistance with beneficial knowledge and accessibility.
See our BPO case studies to see how we've helped businesses to grow.