7 Tips for Working with Virtual Teams
The allure of building virtual teams is undeniable. Employees have greater flexibility in managing their professional and personal lives, and they have the option to communicate with colleagues from all over the world. Companies may leverage the best and least expensive global personnel while dramatically lowering their real estate costs.
Working from home has become a way of life for many people all around the world. Many very efficient teams are made up of people who operate thousands of miles apart. Virtual teams have numerous advantages. Employers can gain access to the skills and knowledge of employees from all over the world without having to pay for office space for the complete workforce. Employees can save time and money by not driving to work, resulting in a better work-life balance. Virtual teams, on the other hand, present distinct issues than regular teams and necessitate different management and leadership styles. Let's look at five suggestions for working in a remote team.
According to a 2009 study conducted by authors from BCG and WHU-Otto Beisheim School of Management on 80 international software teams, well-managed dispersed teams can beat those that share office space. According to an Aon Consulting analysis, virtual teams can raise employee productivity by up to 43 percent in some cases.
Our Tips for Working with Virtual Teams
So, how can you build and manage an effective virtual team? T
Avoid Information Hoarding
Being an information hub is a key leadership skill for a virtual team manager. A good virtual team leader ensures that information flows readily and that contact among team members is encouraged. One excellent method is to employ a shared file service, which allows vital information to be kept in a central area for everybody to see. It is critical for virtual team members to understand where they may go to find information quickly. When knowledge is not openly exchanged, you run the danger of only a portion of the team being aware. In its worst form, information hoarding can leave virtual team members feeling alienated or left out. To be successful, a virtual team's information must be openly exchanged and easily accessible to all members.
Use Communication Technologies

Collaboration technology advancements are making it easier for virtual teams to communicate. Applications that allow you to interact via text, screen sharing, or video conferencing will all make it easier for your team to work and communicate. However, be wary about uncritically accepting the latest technologies. It will be less productive if your virtual team struggles to use an application. Instead, concentrate on technologies that incorporate the tools you require and have a track record of dependability. Vital communication among your virtual team will be easier and more consistent with the correct technology in place.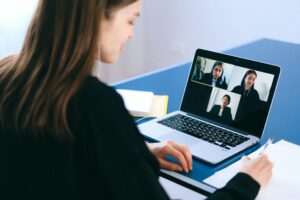 Clarify Not Only Goals and Roles, But Also Tasks and Processes.
In the first 90 days, all new leaders must align their teams on goals, roles, and duties. Coordination is more difficult with virtual teams because members are not physically there. As a result, it is critical to pay closer attention to the intricacies of task design and the methods that will be employed to fulfill them. Simplify the job as much as feasible, ideally by assigning duties to sub-groups of two or three team members. Also, ensure that the work process is clear, with specifics on who does what and when. Then, on a regular basis, conduct "after-action evaluations" to assess how things are progressing and identify process changes and training requirements.
Make a Commitment to a Communication Charter
Virtual team communication is often less frequent and always less rich than face-to-face interaction, which gives more contextual cues and information about emotional states — such as involvement or lack thereof. The only way to avoid these traps is for the team to be exceedingly clear and disciplined about how it will communicate. Create a charter outlining acceptable behavior during virtual meetings, such as limiting background noise and side conversations, speaking clearly and at a suitable pace, listening intently and not dominating the conversation, and so on. The charter should also include recommendations for which communication channels to utilize in particular situations, such as whether to respond by email versus picking up the phone versus spending the time to prepare a report.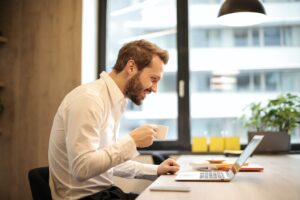 Develop a "Virtual Water Cooler"
The image of coworkers gathered around a water cooler represents informal conversations that share knowledge and strengthen social relationships. Team meetings tend to become very task-focused in the absence of intentional efforts to build a "virtual water cooler," which means crucial information may not be communicated and team cohesion may deteriorate.
One simple method to avoid this is to begin each meeting with a check-in, with each member taking a few minutes to describe what they are doing, what is working well, and what is hard. Regular virtual team-building exercises are another way to add some levity to the proceedings. Furthermore, workplace collaboration solutions are increasingly mixing shared workspaces with social networking elements, which can help team members feel more engaged.
Encourage Shared Leadership
Defining deliverables and tracking commitments give a "push" to keep team members focused and productive, while shared leadership provides the critical "pull." Find strategies to involve people in team leadership. Appointing responsibility for specific initiatives, such as finding and sharing best practices; having members teach others in their areas of expertise; assigning them as mentors to help on-board new team members; or asking them to run a virtual team-building exercise are some examples. You will not only enhance involvement, but you will also relieve some of the pressure on your shoulders by sharing leadership.
Leaders may build successful teams regardless of where their employees are located by talking openly with them, encouraging team cohesion, and utilizing cutting-edge communication technology.
See our BPO case studies to see how we've helped businesses to grow.