Why Omnichannel Customer Support is Vital for Successful Customer Care
Consumer behavior is always changing. Impatient customers no longer communicate with firms solely during business hours. Instant gratification is a major part of the online consumer experience. It's all about clear and transparent communication, quickly and efficiently. A 48-hour wait time just doesn't cut the mustard. Not anymore.
Customers now log in from a variety of devices and connect with brands via a plethora of channels, including phone, webchat, and social media. To persuade people to buy from you and remain loyal, you must provide an extraordinary experience. As a result, it's of the utmost importance that brands provide people with smooth, integrated experiences.
Every business has the responsibility to make sure that their clients can communicate with them at any time, on any channel. It helps to create trust and loyalty when you present people with the right information at the right moment.
If you want to meet – if not exceed – your clients' expectations, an omnichannel customer service approach is the key to keeping them satisfied.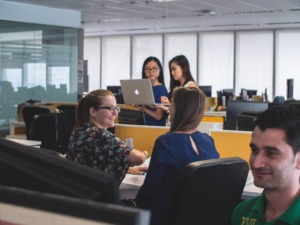 What is Omnichannel Customer Support?
For efficient client interactions, omnichannel customer service unifies all of a brand's communication channels. It enables you to create consistent experiences and meet your consumers' wants and demands, even when they contact you through several channels.
The first step in providing consistent customer service is to maintain a single database for consumer data received through various sources. You'll be able to follow an individual's complete experience with your brand this way. You'll know who they are, what plan or product they purchased, and you'll have all the information you need to provide them with the answers they need.
Consider integrating your web services and data into smart technology that will allow your customer support personnel to respond quickly and accurately, as well as devote concentrated attention to important issues. 
You can treat your consumers as individuals and cater to their distinct requirements, interests, and preferences through omnichannel customer support.
Why Should Businesses Use Omnichannel Customer Support?
There are numerous benefits to providing omnichannel customer service. It can assist you in the following ways:
Give Adequate Attention to All Consumer Groups
Some customers prefer to engage with brands via their websites, while others prefer to communicate with brands using social media platforms such as LinkedIn, Instagram, or Facebook Messenger. Others may try to discover answers by calling or looking through the FAQs on your website.
You should focus on offering omnichannel customer care if you want to cater to the needs of all of these consumer segments. This means that in order to increase user engagement, you must treat and service your customers where they are.
The ideal method to support your customers and potential purchasers through their preferred channels is to use an omnichannel solution. You can also reach out to potential buyers and consumers who only connect through certain platforms, which can help you broaden your customer base.
Listen to Customer Insights
To store consumer data received through numerous sources, you should keep a single, centralized database. This data can be used for predictive analysis, allowing you to make better business and marketing decisions. 
The database can provide you with valuable information on your current and potential customers. It will help you to create effective marketing and sales plans for your company by paying attention to the specific wants and needs of the people who interact with your brand. 
Deliver Quick Responses
Your most satisfied consumers are your best brand ambassadors. Everyone trusts product recommendations from friends and other consumers, from the most senior executives to college-bound millennials. 
Using chatbots to provide timely responses can help you ensure that your customers have a great experience with your company. As a result, you'll be able to increase the number of satisfied customers.
Adopting an automated omnichannel customer support solution will assist you in responding to client demands quickly and effectively. The quicker you answer, the more probable it is that those customers will purchase from you. As a result, omnichannel solutions can assist you in increasing sales and revenue.
Of course, the human touch is required in some situations. An omnichannel chat solution – with a balance of bots and live customer support agents – can help you empower your customer service personnel to provide quick responses. 
Boost Customer Engagement
An omnichannel customer support solution ensures that you are accessible to your customers at all times and across all platforms. With a centralized knowledge base, you can quickly respond to their questions and provide the assistance they require.
If you're in charge of customer service at an accounting firm, for example, your customers may commonly inquire about:
Their tax status

Requirements for business bookkeeping

What they should do when they're behind on taxes

Your products, services, and the benefits you offer



Improve Your Customer Retention Rate
If you want to attract clients and keep them, you should concentrate on providing excellent user experiences.
Favorable experiences can go a long way toward establishing trust and loyalty. Customers are more likely to be satisfied when you provide items and services that satisfy their needs. And satisfied clients are more likely to buy from you again and refer you to others.
Increasing your brand's annual revenue and profitability can be as simple as encouraging more repeat purchases. This is how an omnichannel customer support solution may aid in the expansion of your company.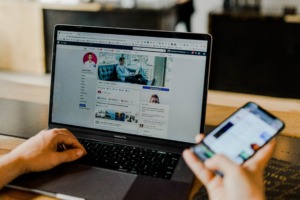 How to Make Omnichannel Customer Support Work for You
Let's take a closer look at how to implement omnichannel customer support now that we've covered some of the primary benefits.
To reap the rewards of an omnichannel strategy, you should:
Maintain a consolidated customer database and ensure that all customer information is current and accurate.

Use a customer-centric strategy to provide quick access to information and service operations for your customers.

Provide assistance to your clients and potential purchasers through the methods they choose.

Create a self-service help section, such as a FAQ section, to assist customers in finding essential information such as your return policy, as well as payment and product information.

Include an automated solution to handle simple questions. This can help you cut down on the number of queries your support team receives as well as the price of customer service.
Using an omnichannel customer support strategy allows you to give excellent assistance to your consumers regardless of how they contact you.
Wondering if outsourcing is right for you? Pop us a message and we'll walk you through the benefits we've experienced, helping you realize how it can improve your business too.
See our BPO case studies to see how we've helped businesses to grow.