The Benefits of Creating Scalable Training Programs in the Workplace?
The effectiveness of training programs is directly related to an organization's overall success. It can be difficult to scale that program to meet the needs of the firm. That's why it's critical to consider why growing a training program is vital, the advantages of doing so, and the steps to aligning your program with your company's goals.
The obstacles you confront will expand tremendously as your firm grows or as you begin to launch franchises.
Not only will you need new ways to manage personnel schedules, juggle more intricate books, and ensure that your store is always fully stocked and ready for clients, but you'll also need to teach all of the additional team members that come with expansion.
Scaling training and development programs might be difficult for a developing company, but it is absolutely necessary.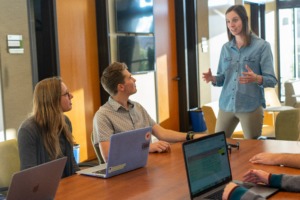 Reasons to Scale Up Your Training and Development Programs
There are more than a few reasons to think about expanding your training programs.
The most evident reason is expansion. Growing pains can be exhilarating. As the company grows, new sites are opened, new goods are introduced, and more staff are hired. New difficulties arise as a result, such as rapid onboarding, new communication channels, new roles and team structures, and so on. Scaling your program will be much easier if you know how to tackle these issues and engage with staff to outline their needs.
Addressing business difficulties is another excellent reason to scale your training program. Training can help with a variety of issues, including skill gaps, a remote or scattered workforce, regulatory requirements, employee retention, and more. Increasing workers' access to high-quality training benefits both them and the company's bottom line.
Perhaps your company's employment roles have recently changed. This is an excellent time to expand your training program to incorporate reskilling and upskilling initiatives.
If there is a shortage of leadership in your company, it is also critical to scale your training program. It's critical to provide early training chances to your high-potential employees in order to assist them in advancing to future leadership roles. Scaling up to include this type of training can aid in long-term organizational success.
If you're analyzing your current talent pool with workforce development software, you already know that innovation and continuous learning are essential for attracting and retaining top employees. Young people, particularly Millennials and Generation Z, demand significance in their jobs and want to work for a company that will help them advance professionally. Demonstrate to them that your company is willing to invest in their skills and interests, and you'll be in a better position to win the ongoing talent war.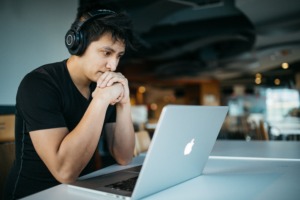 Micro-Lessons Are the Key to Developing Scalable Training Programs in the Workplace While Working
In today's fast-paced business environment, microlearning is all the rage, and for good reason. It may be easier for you to keep your employees' attention and focus by simply breaking up long training sessions. It also has the following advantages:
Improved Retention
As lessons move from the classroom to the field, microlearning makes them 17% easier to remember. Furthermore, because the courses are shorter, it is more probable that the skills taught will be implemented right away rather than filed away and forgotten. If your employees can't put the lessons into practice right away, chances are they'll revert to less desirable behaviors or perform worse overall.
Employee Enjoyment
Your employees want to be working, not sitting in a classroom for hours on end while going over the same material. In fact, 58% of employees admit they would be more likely to use online content training tools if they were divided into small, five- to seven-minute courses. These mini-lessons would only cover one or two things at a time, but your employees would be able to learn all of the same abilities in smaller chunks as they would in an hour-long classroom training.
Easy Maintenance
When it comes to keeping your training in-house, it's critical to make selections that will be easy to maintain in the long run. It can be difficult to keep up with a complicated course that has a lot of slides or parts. These tiny modules are easy to update and may be combined to create lengthier training sessions as needed.
"Moment of Need" Support
Because microlearning is bite-sized and instantly accessible, it's great for "just in time" online training. It's also focused on a specific issue. Each microlearning online training resource concentrates on a single topic, task, or learning goal. There isn't enough time to go through everything; only the essentials will be covered. However, for modern corporate learners, you might consider designing mobile-friendly microlearning products. They must be able to access online training courses, simulations, and videos at any time and from any location.
Leverage Mentorship
Although you can't necessarily rely on mentors to help you scale, you can encourage new employees to build relationships with mid-to high-level employees. Mentorship is a tried-and-true approach of showing new employees the ropes, assisting them in fully comprehending the company culture, and, most importantly, making them feel valued and appreciated.
Approximately three out of ten workers believe that someone at work fosters their professional development. According to the corporation, if six out of ten people felt this way, businesses would see huge benefits in a variety of areas. Including profitability, customer engagement, and overall performance. 
Scalable Training Programs In The Workplace: How Do We Do It?
At Noon Dalton, we recognize the importance of staff education, training, and development. We created Noon Dalton University to provide continuous advancement in all areas, from work-related learning to self-improvement and fitness goals. The key performance indicators for each team even contain continuous development forms (KPIs). Noon Dalton University gives employees a personalized, comprehensive learning plan. This approach benefits them not only in their current jobs but also in their future careers.
Not only do we provide employee upskilling to our remote workers, but we also provide it to our senior executives. We all believe in continual improvement, from managers to C-level executives and partners.
Employee upskilling and reskilling helps employees feel more confident in their roles and the company's future. This ends up helping enterprises to adapt and thrive despite economic shifts. 
And, with the economy as it is, now is the moment to invest in our employees' futures. Not only to protect their job security but also to keep the firm running smoothly and successfully.
Wondering if outsourcing is right for you? Pop us a message and we'll walk you through the benefits we've experienced, helping you realize how it can improve your business too.
See our BPO case studies to see how we've helped businesses to grow.