Do Outsourcing Companies Outsource?
Here's a question we get asked all the time: Do outsourcing companies outsource? 
Since this is our primary service offering, it seems fitting that we should be firm believers in the concept. It would be a little hypocritical of us to peddle a product we hadn't tried ourselves. 
Outsourcing is a fantastic strategy to assist any company as it grows through its many stages. Some of the world's largest corporations outsource portions of their work. If growth is the major motivator, it's not surprising that outsourcing companies outsource too. 
Outsourcing companies outsource for the same reasons any other company might:
Growing More Rapidly
Companies that are in their growth phase, often discover that they would benefit from having additional workers on hand, but cannot afford the costs of hiring and sustaining more full-time employees. This limits a company's potential for expansion and reduces any momentum it has gained. Some businesses may take a chance and hire fresh employees, only to discover that luck isn't always on their side. Rather than slowing down, they've started going backwards.
Improving Flexibility
A company may not require the same level of staffing all year. At the very least, outsourcing allows them to be more flexible. Without the financial commitment of recruiting in-house employees, which might take years to pay off, companies can staff up ahead of a busy season. They can easily switch back to an exclusively in-house crew after they've made it through a busy season. 
Maintaining Focus
Another advantage of outsourcing is a company's ability to focus on its most critical internal activities. Customer service, for example, is a crucial aspect of any business. However, for crucial members of an internal team, it might be time-consuming and distracting. There are two advantages to outsourcing customer service. First, it enables a business to deliver continuous customer service to its clients. Second, it frees up internal team members to focus on their own jobs, allowing the company to run more smoothly and, as a result, boosting return on investment.
Fulfilling Compliance Requirements
Newly updated restrictions can have a financial impact on even major corporations. Several businesses have stringent privacy and security regulations that might increase the cost of sustaining a workforce.
More significantly, they increase the severity of the effects. It could cost an organization a lot of money if its employees aren't properly taught and don't follow rules. It's difficult to assemble such an experienced team without the resources of a firm with relevant expertise.
Who Do Outsourcing Companies Outsource To?
At Noon Dalton, we're no exception to the rule. We know where our strengths lie and where we need help. Our focus is on helping our clients grow by pairing them up with the virtual teams they need. Anything that detracts from that focus is outsourced. We let the specialists do what they do best.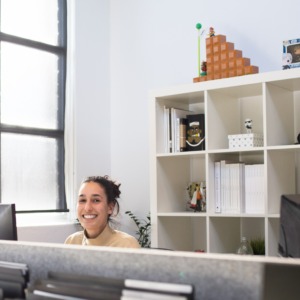 Virtual Receptionists
At all times, we need to be sure that our customers and website visitors get the attention they deserve. No question should ever go unanswered and no communication should ever be ignored. We've partnered with Ruby Receptionists and Live Chat Specialists to maintain our high customer service standards. 
Two-thirds of customers say that quick responses, on-demand feedback, and knowledgeable customer service staff are a major part of their decision-making process. The expectations of customers are changing. Customers in today's on-demand economy expect quick responses, personalized service, and the ability to interact in the way that suits them best. Someone is looking for your service or product right now, and if they can't find a simple way to contact you, they'll move on.
A ringing phone, a static chat window, and unanswered emails equate to missed opportunities for us and a poor experience for our customers. So we rely on the experts in customer service to make sure we're always one step ahead.
Accounting Services
It takes time to keep track of, analyze, and reconcile financial records. One of the advantages of outsourcing accounting and bookkeeping services to a reputable BPO partner is that we can spend more time on the strategic aspects of our business instead of completing these monotonous and time-consuming duties. We've partnered with AccountingDepartment.com to keep our finances on track.
The smooth operation of our business and the ability for us to make crucial business decisions are made possible by good record-keeping and accurate accounting. Having an experienced accounting specialist in our corner helps us to eliminate financial errors and quickly handle any concerns.
AccountingDepartment.com relies on a well-developed process based on 15 years of business experience. From service demos, file evaluations, and proposal generation to implementation/onboarding and establishing the proper technological integrations for your needs, they have a process for everything.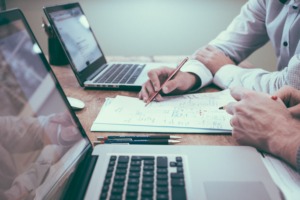 Outsourcing Works For Us, So It Will Work For You
Outsourcing can assist your business with a variety of issues and help you enhance many elements of your business. In addition to its cost-cutting benefits, outsourcing may be a great method to foster innovation and gain access to new skills. 
All of the benefits of outsourcing outlined below can help your company stand out from the competition:
Buying new equipment or moving to a new site can be expensive, which is why outsourcing is typically more cost-effective than expanding an internal team.

Outsourcing operations with escalating prices helps organizations maintain operational control.

Outsourcing entails bringing in additional resources as needed, allowing for greater workforce flexibility. It aids in the reduction of uncertainty and inconsistencies, as well as the reduction of turnover. Employees, clients, users, and consumers will all benefit.

Outsourcing allows core staff to concentrate on core duties, which is especially important during rapid expansion.

Outsourcing ensures consistency while also improving risk management. Internal employees can advance professionally and learn new skills, especially if the company hires an on-site outsourced team.
Wondering if outsourcing is right for you? Pop us a message and we'll walk you through the benefits we've experienced, helping you realize how it can improve your business too. 
See our BPO case studies to see how we've helped businesses to grow.