Why Some Companies Fail at Outsourcing
Avoid these common problems to ensure success with outsourcing.
At Noon Dalton, we've been providing remote team services to companies all over the world since 2009. In this time, we've worked with organizations of all shapes and sizes, and come up with a guide that can help to prevent you from making common mistakes that can derail the success of your remote team initiatives.
In this blog, we'll go through some of the reasons companies fail at using remote teams, and some of the ways you can avoid or improve on these problems. Our goal is to prepare you for when and if you decide to leverage the power and efficiency of outsourcing in your business.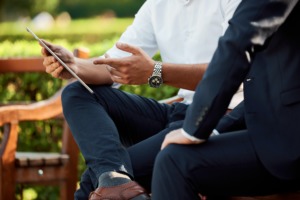 Outsourcing the Wrong Duties
Is a business outsourcing core, well-defined activities? Or, are a variety of tasks building up throughout the day that are then being sent to the remote team?
If remote team members are unsure whether they're doing the same job each day, it can be incredibly difficult to properly train them to match the wide range of experience that they are attempting to replicate.
Lack of Time for Training 
Once tasks have been identified that can be offloaded to a remote team, training becomes incredibly important. Committed training and feedback are essential.
This is why Noon Dalton has a dedicated onboarding period that is set aside for training and processing documentation of the specific tasks that need to be outsourced.
Lack of Communication With Remote Staff
Remote team members work well with feedback and responses that are as close to real-time as possible. Especially at the beginning of a working relationship. Once properly trained, remote team members can work autonomously.
However, without timely feedback, things can get off to a rocky start, and both sides end up frustrated.
Never Worked With Anyone Remotely
While the working world has been thrust into a remote culture, some organizations still have yet to embrace it fully. If a company has never worked with anyone remotely, the chances increase that their experience with remote teams will be less satisfactory. 
The key to avoiding this issue? Effective communication. It is extremely important when working with remote resources. If an organization is not willing to put in the effort to communicate with remote team members, the outcome will likely be less productive for both sides of the relationship.
No Buy-In From the Person Who is Delegating the Work
Often, a business owner will decide to outsource certain duties. They then assign a junior person within the organization to delegate the tasks and facilitate the communication between the outsourcing company and the organization. And occasionally, that junior employee may be incompetent, fail to see the value in and prioritize outsourcing, or become unnecessarily worried about their job.
Failure of buy-in from any individuals responsible for getting the program off the ground can result in poor outcomes.
Here's some insight into tackling this issue. 
No Single Point of Contact
If multiple people are communicating different goals and tasks to a remote team member, the result is usually not ideal. It's important to have a single point of contact that is responsible for communicating with the team, to ensure that both sides are clear on roles, tasks, and expectations.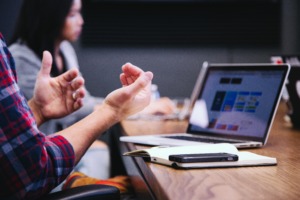 Communication Critical to Effective Outsourcing
If you look over all of the common problems listed above, many of them deal with ineffective communication in some form.
Success with a remote team relies on properly communicating goals, expectations, and feedback to ensure that both sides are effectively supported. And good communication during the initial training and onboarding process is essential to getting a productive start. 
For more tips on successfully implementing a remote team within your organization, contact Noon Dalton today. We're here to help. 
Read our case studies and see how we've helped many businesses cut costs, save time and streamline their operations with our remote teams. See also: