Top 8 Things to Look For in a Business Outsourcing Partner
Business outsourcing is a great way to preserve the talent of your core business team and slash costs. Having the right outsourcing partner, however, can make or break you. We're going to lay out everything you need to look for when picking your outsourcing partner. We'll also take you through our outsourcing process – you'll see why business outsourcing with Noon Dalton is a unique experience.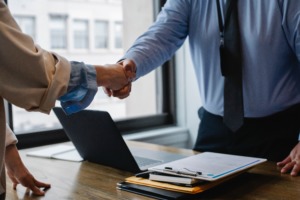 The 8 Essentials for Picking Your Business Outsourcing Partner
It's been proven time and time again that business outsourcing has a plethora of benefits:
Cost reduction 

Improved productivity of your core business team

Improved quality of both inhouse and outsourced teams 

Decreased risk – less capital is needed

Increased flexibility of workforce size 
These benefits can potentially be the driving force for business growth, but what about the flip side? What happens when your remote teams don't pick things up fast enough or there is a breakdown in delivery?
Sometimes, these shortfalls give business outsourcing a bad name. It's not the process – it's your partner. At Noon Dalton, we don't hide away from these potential problems – we have creative solutions to ensure that our teams are effective and efficient. 
So, here's what you should look for in your business outsourcing partner. We'll also show you how we look after our clients' best interests.
1. An Established Workflow 
A big complaint of many CEOs is that they are afraid of business outsourcing because they don't want to introduce strangers into their team. There is also fear that the onboarding process will be too long or that they will lose control. 
When you're looking for an outsourcing partner, you want to have a look at how they do business. What do they expect from you? Do they have standardized work procedures? To be effective, business outsourcing needs to be three things:
Efficient 

Quick

Easily integrated into your company, allowing you to maintain control.
Additionally, all outcomes must be based on predetermined criteria. This protects both parties and expedites the business outsourcing process.
At Noon Dalton, we use a tried and tested method to make sure your remote team integrates into your company without any hassle.
Our teams learn your internal standards and replicate them, quickly becoming a part of your team. All Noon Dalton remote team members are college-level educated. 
We adapt our process to suit your needs, making the onboarding swift and painless. We go from onboarding to fully functional quickly and efficiently.
During the business outsourcing process, we use defined KPIs to track and monitor performance. This helps to keep you in control of each step of the process, so you know how your team is performing and if there are any areas that need to change. 
To give you an idea of how we work, have a look at our case studies. 
2. Industry Experience
Before you dive into any business outsourcing partnership you need to answer one fundamental question.
Does your business outsourcing partner have expertise in your field or at least in the functions you're outsourcing?
As you move forward, you'll also want to know how much experience your project management or remote team members have. 
Industry experience can be one of the major drawcards of business outsourcing. For example, imagine you're outsourcing digital advertising functions to specialists. Their superior knowledge in the field should lead to improved results.
What if they have no experience in your industry? Let's say you're an international automotive dealer. If your digital marketing experts know nothing about cars, are they going to get the message across to your customers?
Noon Dalton is able to offer a wide variety of business outsourcing services. This is because we have over ten years of experience and a wide variety of clients. Using our experience, we provide our clients with a unique perspective on their business needs.
Simply, we've been around the block and we know what works.  
3. Technical Infrastructure 
Does your business outsourcing partner have the equipment to get the job done? For example, you would want to know that there were enough telephones if you were looking to outsource a call center service. 
Again, this is a major drawcard of outsourcing, it prevents you from setting up expensive infrastructure in-house. This decreases cost and, therefore, risk.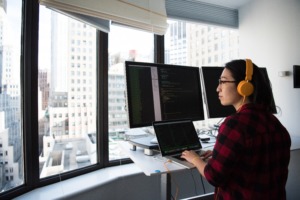 4. Flexibility  
As your business grows, you will probably find yourself in need of more manpower. This can be stressful and frustrating as time and finances often prevent this expansion.
Moreover, your staffing needs may fluctuate – for example, the seasonal fluctuations of the tourism industry. 
So, inevitably, during times of growth, more pressure is put on existing employees and standards drop. A benefit of business outsourcing is that your outsourced team can be easily expanded or reduced to meet our current needs. When looking at a possible outsourcing partner, make sure that they are able to make these workforce adjustments. 
5. What do Their Clients Say?
Website testimonials are an easy place to start when evaluating your potential partner. Although, no one is going to publish bad reviews on their website. Even worse, some unscrupulous companies may post fake testimonials.
Spot authentic reviews by people giving their names and/or the name of their company. If you really want to do your homework, contact these reviewers on LinkedIn and see what they really have to say. 
You can also have a look at other platforms like Facebook,  Clutch or Virtual Assistant  – here are our reviews for you to have a look at. 
6. Understand Their Corporate Culture
At the end of the day, your business outsourcing partners are people, and people can be tricky to work with. Before you make a commitment to work with any company, have a look at their core values, make sure they are people you want to work with. 
7. Talk to Your People 
You are nothing without your people. When sussing out a new business outsourcing partner, show your team the options. Perhaps, you can even get quotes and a short pitch from two or three firms. Show these to your core team, toss ideas around and get their impressions.  
8. Data Protection 
Before you sign any deals, make sure you know exactly what data protection policies your potential business outsourcing partner has in place.
Data is everything, if these people are going to be handling your data and your customer's data, you need to know that their systems are secure. What's more, ensure that you're not dealing with someone who sells data to third parties.
This is particularly important when dealing with companies based in different countries. Data protection laws may differ from country to country and you need to make sure you are still complying with local authorities as well as international ones.
Business Outsourcing with Noon Dalton – A Unique Experience 
We aren't interested in becoming your outsourcing provider. We want to become more than your business outsourcing partner. We want to become a part of your team. As your business grows, we grow with you. Our passion and integrity are completely at your service. 
As we come onto your team,  we help to evaluate where remote teams are most needed. After this, we set established processes in, source the talent, from here we simplify the scaling and management of teams to support revenue generation. 
Our teams will work to your internal standards and we constantly report to you, making sure your goals and expectations are met. Our transparency is your peace of mind. Our teams deliver excellent quality at a fraction of the cost of in-house employees. 
Back-office admin and customer care underpin our solutions. Our people are our greatest pride, at Noon Dalton. Our fully-trained, highly skilled remote staff are college-level trained. We take away the stress of hiring and training new staff and provide much-needed relief to your in-house teams.
What makes us unique is that we give our clients more control over their remote teams by establishing daily, weekly, and monthly reporting. This makes the onboarding and maintenance process streamlined.  
Our goal is to get all your supporting work done, so you can focus on growing your business. We aim to become not only a business outsourcing partner, we're going to be your advisor and your teammate.
See: