How a CRM Managed by a Remote Team Can Streamline Your Real Estate Business
Stop Missing Out on Leads by Implementing a CRM Managed by a Remote Team.
If you're an experienced real estate agency, you probably feel like there is never enough time to get everything done in a given day.  Your employees are likely working long hours. And, they're doing the best they can to stay on top of all of their listings, showings, and closings. Not to mention the mountains of paperwork that they have to deal with on a daily basis. Have you thought about a CRM tool? 
If you're looking for a way to streamline your entire business, you should look into both a CRM and a remote team. They help to better track your business and to actually manage and implement the tool. Your remote team can help you get everything done.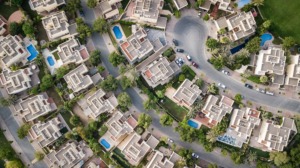 What is a CRM?
A CRM, or Customer Relationship Management tool, makes just about everything you do much easier.  A CRM for a real estate agency offers a variety of benefits, a few of which we'll outline below:
Keep track of clients –

A CRM allows you to load all of your client details into a database that can easily be accessed in the future.  When dealing with a large number of properties and clients, it can be difficult to keep track of pertinent data.  With this tool,  you never have to worry, as the database will become your memory bank.  Never again will your team forget an old client's address or details about a transaction that happened years ago.

Access from anywhere –

CRM solutions are hosted in the cloud, which allows you to access your data from any device, including mobile phones, tablets, and computers.  As long as you have an Internet connection, you can access all of your important data.

Real-time tracking –

Have you ever wondered how well your latest postcard campaign is doing or whether the contact form on your website is being utilized?  Today's CRM solutions allow you to track every aspect of your business. This can help you see which areas of your marketing are working and where things may need to be tweaked.

Your data is secure –

Not only is your data secure in the cloud, but most CRM solutions offer robust backup procedures to ensure that your data is never lost.  This is a much better solution than having all of your important client data on your hard drive. As we know hard drives can crash at any moment.
How do I Find Time to Manage a CRM?
So you probably see the many benefits of using a CRM in your real estate agency. But you can't seem to find the time to implement it with all of your other responsibilities.  
At Noon Dalton, we have significant experience placing remote teams with real estate agencies. We know what to focus on when it comes to CRM setup and integration.  With a remote team, you can trust that your CRM will be set up and managed properly. This leaves you to reap all of the benefits of the new solution, without the headaches of setup and ongoing management.  
If you're interested in learning more about how a CRM combined with outsourced customer support can help you grow your real estate business, don't hesitate to reach out to Noon Dalton today.
See our other professional BPO services: