Why the Philippines is a Primary Outsourcing Destination
In the Philippines, the first contact center for business process outsourcing (BPO) was constructed in 1992. The Philippine government formed a special economic zone to boost outsourcing after spotting a good possibility and encouraging more foreign businesses to build their customer care centers in the nation.
As of 2022, the industry is expected to employ 1.4 million people and it currently generates US$29.1 billion in revenue, according to IBPAP.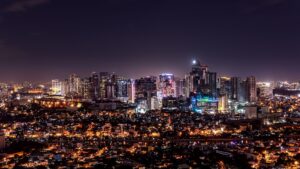 Why Outsource to the Philippines?
The numerous benefits the Philippines provides investors can be used to explain why the outsourcing sector there is so successful. Below, we've outlined the main reasons why growing businesses should outsource to the Philippines.
Cost Efficient Labor
Cost savings are the most alluring advantage of outsourcing to the Philippines. Businesses in nations like the United States, United Kingdom, Canada, and Australia may undoubtedly save a lot of money by employing offshore workers in the Philippines as opposed to hiring full- or part-time workers domestically. A company might start off with up to 80% less in overhead expenses.
Now, we're not just referring to inexpensive or reasonable labor. When we discuss cost effectiveness, we mean that you receive high-quality services at a lower price. Inexpensive outsourcing to the Philippines is a competitive business investment, not at all cheap.
Cultural Compatibility
The Philippines, formerly colonized by the Spanish, Americans, and Japanese, still exhibit signs of its colonial past in its characteristics and values. People's daily lives continue to be heavily influenced by Western culture, and Filipinos are still quite adaptable to other cultures.
Also, the Filipino culture and history place a high value on hospitality. Filipinos are friendly and cooperative due to these characteristics.
Skilled Workforce
The Philippines has a sizable young population that is expanding more quickly than the nation's dependent children and labor force that is in retirement.
In addition to producing a plentiful supply of laborers, the statistics also translate into a highly educated workforce with a 97.5% literacy rate.
More than 500,000 more trained and qualified workers are produced annually by regional universities and colleges. The Philippines will continue to gain from this youthful and skilled workforce in the years to come, according to analysts.
Fewer Legal Hoops to Jump Through and Fewer Management Issues
Any country's regulations, compliance requirements, administrative burdens, tax consequences, and costs are significant when hiring employees. Some nations and industries are more taxing than others.
By using offshore workers in the Philippines, you can shield yourself from the risks and liabilities associated with hiring individuals internally or directly. This is great since it streamlines your administrative procedures and reduces your risk of expense and responsibility.
In fact, the Philippines has a well-established labor code, and the country is largely pro-labor. If you need to interact with the system directly, it can be complicated. But, if you collaborate with a provider of outsourcing services, they will handle all operational and legal facets of your team's HR.
Workforce Flexibility
The Philippines is a good choice for outsourcing because of its adaptable workforce. You can scale rapidly and effectively in the Philippines without needing to make any infrastructure or capital investments.
A team may be easily and affordably expanded. Additionally, if your organization has a downturn or you have seasonal work, you may need to reduce your crew once more.
Often, you may negotiate low commitments and relatively flexible terms with outsourcing suppliers.
Privacy and Data Security
The Philippines has developed a highly advanced call center industry and a stable regulatory environment as a result of the industry's existence for more than 30 years.
For more than 20 years, the Philippines' outsourcing industry has handled extremely private client information. For some of the largest public and private enterprises in the globe, BPOs have handled everything from American health insurance, medical records, and personal financial information.
The Philippines can supply any type of compatible working environment and system, and it has one of the strictest data privacy laws in the world.
Governmental Support
With rules and incentives, the Philippine government strongly supports the sector and persuades businesses to choose the country for their offshore operations. As a result, the Philippine Economic Zone Authority was established (PEZA).
In addition to assistance, PEZA offers financial and non-financial advantages, such as the four-year and eight-year income tax holidays.
The Philippine IT-BPM Roadmap 2028, which aims to employ 2.5 million people and generate $59 billion in income by 2028, further reaffirmed the government's commitment to supporting the BPO sector.
24/7 Staffing Solutions
The Filipino workforce is very focused on providing coverage around-the-clock. Hence, no matter where you are in the world or what time zone your clients are in, the Philippines can provide business solutions.
The USA is the Philippines' single largest client nation, yet there is a 12-hour time difference between the two countries. So, in order to meet the American hours, the night shift is still worked by around 60% of the outsourcing workforce in the Philippines.
In the Philippines, this is a relatively common occurrence. Similar to alternating shifts, weekend coverage is a fairly common and recognized practice in the outsourcing sector.
These qualities are especially relevant to customer service and online sales roles because they frequently call for 24/7 support coverage.
Successful Track Record of the BPO Industry
The Philippines' business process outsourcing sector first emerged in 1992, and it has been growing from strength to strength for more than 25 years. Since then, the industry has seen a tenfold increase in overall income.
The BPO industry in the nation now accounts for 10% of the global market, a threefold rise since 2004. By 2022, this market share is anticipated to reach 15% globally.
The first global corporations to establish operations in the Philippines were Sykes Asia, Convergys, People Support, and Accenture. Since then, these companies have expanded their reach to encompass towns outside Metro Manila, including Davao, Bacolod, Cebu, and others.
This is a result of the nation's history of offering alluring business process offers.
The Philippines Really is the Most Powerful Outsourcing Destination
Get a consultation today! Talk to the outsourcing professionals about how to get started. See for yourself what milestones you may reach with a partner in outsourcing who is willing to provide you with the top-notch business solutions you require.