Major US Companies that Used Outsourcing to Recession-Proof Themselves
Outsourcing is a successful business strategy for addressing the bottom line . Companies can easily adjust themselves to changes in the business landscape through clever cost-saving measures. This is so that there are many choices for continuity thanks to outsourcing. By outsourcing routine work, a business can free up its resources from pointless procedures while still maintaining control and reaping the rewards from a distance. Additionally, outsourcing is a great way to recession-proof a business when times get tough.
Offshoring and outsourcing are similar in that both use outside parties to carry out other business-related duties. Offshoring, however, entails hiring a business in another country to carry out the work for them. It frees up enterprises to concentrate on expansion by relieving them of duties like bookkeeping and marketing without having to worry about any declines in work quality.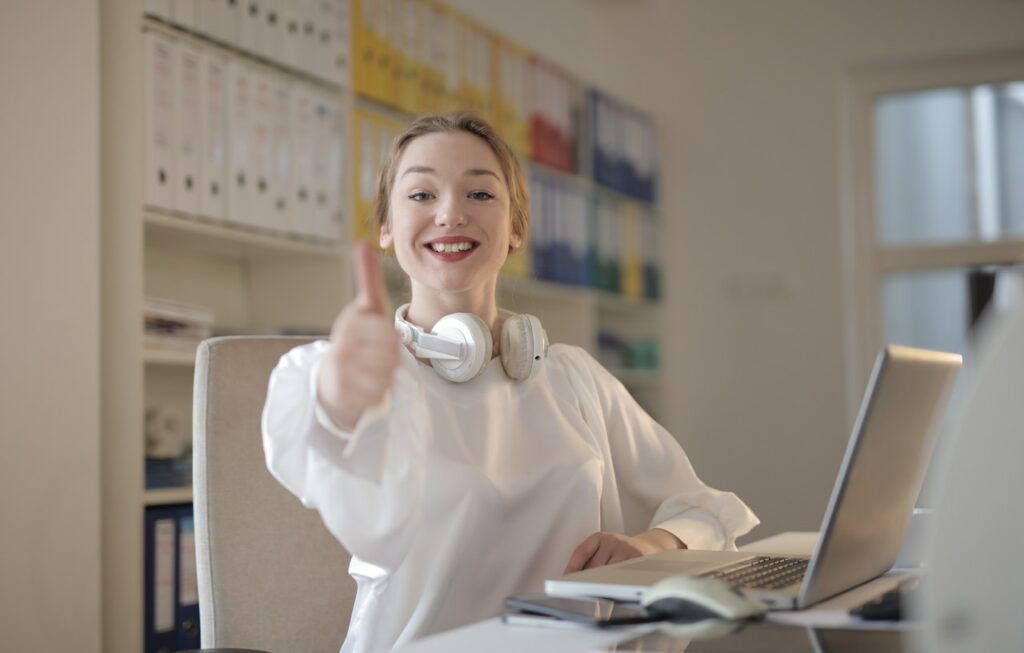 Here are the top reasons to consider outsourcing and offshoring:
It's less expensive:
As the cost of living in nations that outsource tends to be significantly cheaper, save money on salaries and other labor-related expenses.
Focus your attention on business development:
Expand your enterprise rather than merely paying for it. Instead, put your labor fund to use in your company.
Increase business flexibility and risk-free expansion:
With time zone differentials, you may now have your business managed for up to 24 hours.
More control:
You can focus on increasing the output and sense of accountability within your core group of employees while having chosen teams of the best caliber handle other demands.
When extending your workforce to regions outside of your current area, keep the following in mind:
Consumer Demand:
To begin with, you must ascertain the goods and services that your clients are seeking. Complete market research, enlarge your selection of goods and services.
Analyze:
To determine the variety of consumers, perform a market segmentation analysis (age, gender, geography, buying history, etc.). Concentrate your marketing and sales efforts on these groups' psychographics and demographics.
Ramp up and Target:
Promote to and sell to new clients drawn from the various client segments identified by your investigation.
Delivery Methods:
Take advantage of online chances and reinvent yourself. Use search engine optimization (SEO) strategies to promote your business online and to score well in web searches.
Companies should prioritize efficiency when pursuing growth. Here are a few things to consider if you believe your company is not organized for efficiency.
Review the fundamentals—finance, time, and communication—carefully.
Take use of technological advancements like enterprise-level payroll software and tools to make the fundamentals simpler.
Create a good atmosphere to encourage collaboration and inclusivity.
Increase the effectiveness of the person who will be delegating the task and reduce stress by shifting the workload to individuals or organizations with better skills.
Businesses that are inefficient hurt their own chances of long-term success.
Larger businesses can effectively outsource overseas with the proper partner. Several more services, like telemarketing, scheduling appointments, lead generation, debt collection, and even virtual assistants, are also available for outsourcing.
Organizations have a wide range of reasons to look outside the traditional employee-employer relationship because there are so many possibilities for what to outsource and who to outsource to. It's important to go further into why businesses outsource.
The decision to outsource is never simple for businesses. There are a lot of benefits and drawbacks to outsourcing. Fortunately, whichever option a firm chooses over the other will be the best fit for their unique requirements and objectives.
Most Common Types of Outsourcing to Help You Recession-Proof Your Business
Professional Outsourcing
Professional outsourcing, sometimes known as "body shopping," is the process of hiring specific experts or professionals to handle a variety of jobs without the intention of contracting out a full function. In other words, there is a need for experts who can manage a spike in demand without unreasonably taxing the company's internal resources.
Multisourcing
In order to achieve business objectives, multisourcing refers to the methodical provisioning and blending of IT and business services from the best internal and external sources. Multisourcing is a term used to describe the practice of working with numerous suppliers who have a range of service capabilities and delivery skills.
IT Outsourcing
Information technology outsourcing, or ITO, is the practice of a business contracting out computer or Internet-related tasks, such as programming, to other businesses. When referring to business process outsourcing, often known as BPO, which is the outsourcing of work that doesn't require a lot of technical expertise.
Manufacturer Outsourcing
Manufacturer Outsourcing concentrates on a certain procedure. Enterprises refer to outsourcing their manufacturing if it permits lowering the cost and lowering the prime cost of an item produced due to a lack of expertise, time/cost efficiency, and a paucity of human resources.
Project Outsourcing
Employ a project outsourcing provider to finish one or a specific number of projects. contract or project.
Process-Specific Outsourcing
This tactic employs outsourcing firms that are experts in a particular service.
Offshore Outsourcing
The practice of having businesses select service suppliers from nations that are distant from their own.
Reshoring
Reshoring is the process of relocating production or development domestically. This choice can be supported by the fact that the disadvantages of outsourcing outweigh the price of long-distance shipping, customs, and other ensuing charges.
Nearshoring
Nearshoring is the practice of moving a portion of production or providing a service to a nation where the final destination is located and there is a common border or close proximity.
Major US Companies That Rely on Outsourcing
Most of these large businesses who outsource are too busy to burden their staff with monotonous work. A CFO-level candidate may also be required, and due to the rarity of the position, the organization prefers to employ from outside. Another possibility is that the organization won't be able to manage a certain skill or service on a full-time basis.
Several businesses use outsourcing to access a global talent pool and gain access to top talent while carefully strategizing to remain profitable and competitive. Company owners are aware that investing in additional in-house employees, technology, space, and infrastructure will yield returns comparable to — or even larger than — returns on investments made in other countries.
Some businesses also outsource work in order to concentrate on their core competencies, strengthen American jobs, and continue to function despite regional setbacks. The choice to outsource is frequently driven by acute foresight and a global outlook for many of these businesses.
Businesses who outsource to the US can save money across all industries, especially in difficult economic times.
Apple
Despite the fact that Apple's goods are designed in California, the company outsources the majority of its supply chain to foreign partners. There are factories all across the world that produce Apple products, particularly iPhones.
Citi
For the majority of its technological operations, partners have come from Poland, India, and the Philippines. Meanwhile, because of the Philippines' strong macroeconomic foundations and available qualified labor, IT-related services are primarily provided under the BPO model.
Microsoft
One of the largest technology firms in the world, Microsoft has a number of sales partners spread out throughout the globe. For those who are locals, sales teams are typically an outsourced service.
Procter & Gamble
With the exception of Cuba and North Korea, P&G offers products practically everywhere. They have a reputation for contracting out a portion of its activities, including sales, to foreign service providers.
Cisco Systems
As a result of multiple acquisitions, Cisco now has a sizable number of subsidiaries that are well-known for outsourcing to various nations.
Walmart
Thousands of partner companies in Asia make the vast bulk of Walmart's items. They let go of hundreds of employees in 2019 in favor of contracting out accounting and financial services.
Oracle
Since 1994, this California-based business has outsourced software development, primarily to India and other countries across the globe.
Hubspot
A software provider that consults other B2B sales firms as a reliable source for sales and marketing trends. They make arrangements with companies who are experts in sales and customer service.
Basecamp
Because their internal procedures required more organization, Basecamp hired outside help to maintain the company's brand, streamline procedures, and make sure the product stands out in the marketplace.
Dell
Dell, one of the biggest computer companies with over 145,000 people worldwide, outsources to Lebanon, India, Poland, Malaysia, and China.
American Express
Amex, a leader in the financial sector, hires workers from the Philippines and other nations to handle some of its back-office and customer service jobs.
LinkedIn
Established in California in 2002, it contracts with other businesses to provide sales representatives with a focus on customer service.
AT&T
By hiring thousands of Filipino workers for the majority of their customer care and technical assistance, this telecommunications firm is one of the biggest outsourcers in the Philippines.
Facebook
With billions of users who regularly log in, Facebook and its affiliates have started outsourcing many parts of their business operations.
Google
By hiring remote workers in addition to their in-house personnel, Google has had fantastic benefits. Everything related to development, IT, email support for AdWords, and virtual assistants are all outsourced. More than a thousand employees from sixty various nations work for Google, and they answer more than ten thousand calls each week.
Pfizer
As one of the most well-known biopharmaceutical businesses in the world, they outsource many of their operations, including data management, sales and marketing, R&D, and manufacturing, as well as a significant portion of the work that goes into each Pfizer drug.
Recession-Proof Your Own Business with Outsourcing
Noon Dalton has locations in India, Kosovo, and the Philippines. Reach out to us and we'll provide a full-time workforce to support the expansion of your business.
We provide top-notch services at reasonable pricing to support large enterprise firms in every industry.
To discuss how we can assist you, get in touch with us right away.