How Outsourcing Can Make Your Business Recession-Proof
Only 14% of jobs lost during the pandemic will be recovered in 2023. As we stand on the precipice of a economic downturn, businesses need to make some smart adjustments to remain recession-proof.
Consumer demand has weakened as a result of price and interest rate increases brought on by the Covid-19 pandemic, supply chain delays, and disruptions from the Ukraine war. Businesses are coping with a dramatic slowdown in economic growth in response to the biggest inflation in forty years.
Businesses have changed their tactics because of fears about impending global stagflation, and some have already announced layoffs. Since profits are ultimately what determine a company's success, labour is sometimes the single largest operating expense.
Remember that your company must continue to grow, and that staff reductions will put more stress on your remaining personnel. This will ultimately lead them to produce subpar work, sending your company into a downward spiral. Make sure you fill the gap the layoffs have created.
By paying careful attention to where to make cost cuts (and where not to) you can make your business recession-proof during the upcoming economic downturns.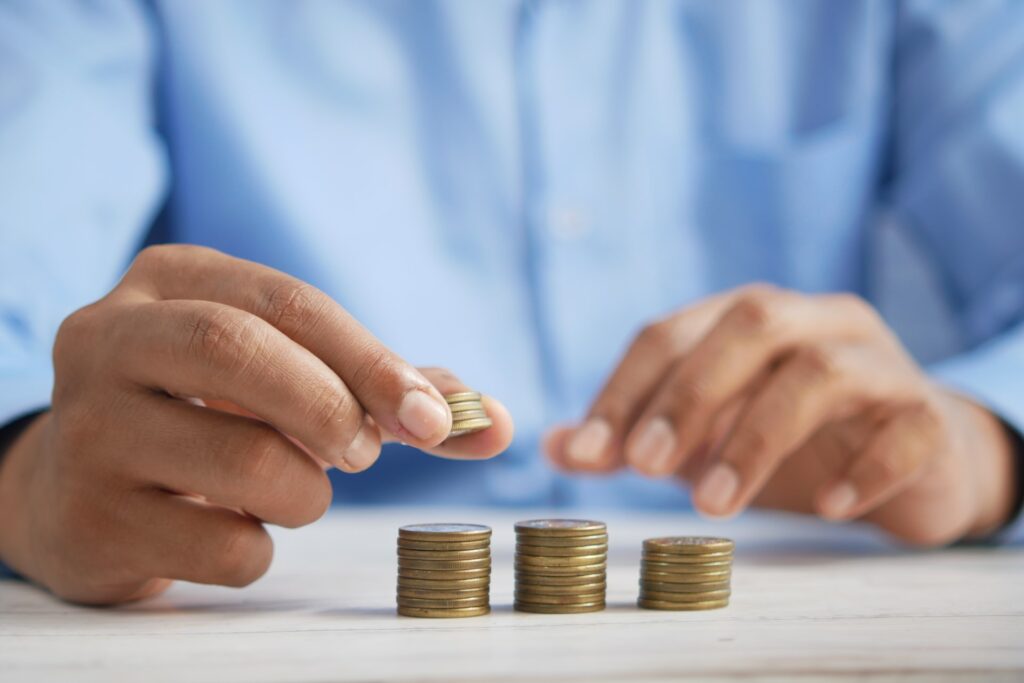 Cutting Certain Costs Can Help Make Your Business Recession-Proof
1. Concentrate your efforts primarily on your core expertise and outsource the rest.

Your key abilities should be able to carry you through the current economic crisis because they have already brought you this far. Concentrate on them, and delegate everything else. Locate a business process outsourcing partner who is based in a developing nation. The median wage is lower in emerging nations than in Western nations because of reduced living costs. You can cut workforce costs by using outsourcing because of labor cost arbitrage.
2. Reduce spending on offices and technology.
Think about relocating to a less expensive location and implementing remote work. Again, outsourcing helps businesses save money. Consider all the costs associated with maintaining the infrastructure, technology, offices, and subscription services (both hardware & software). You can utilize the most recent technologies with outsourcing without needing to make additional expenses.
Here's Where You Shouldn't Cut Costs
1. Customer experience, care, and service
The level of customer service should continue to be above average and exhibit no indications of future internal unrest. Consumer spending declines when the labor market cools. Customers are a company's lifeblood, thus you need your devoted clients more than ever. This is actually a fantastic chance to set your business out from the competitors. Due to staffing cuts and alliances with BPOs that provide subpar services, many businesses will resort to CX that is below average.
Many companies make the mistake of subcontracting a specific BPO only because it provides incredibly cheap services, without to consider how that decision can backfire. Keep in mind that your clients do not distinguish between your company and the company providing customer care. If an agent is competent and well-trained, they can tell right away. Make sure you don't undervalue the value of your BPO agents' verbal and written communication abilities. They speak for your company.
2. Advertising, marketing, and social media
The time has come to increase your marketing efforts, despite the fact that it might feel counterproductive. Many firms are under pressure to reduce their advertising costs during a recession, which creates a gap that the smartest companies will fill. Defeat the competitors by luring away their clients and enhancing your market position.
Become Recession-Proof by Staying a Step Ahead
In an economic downturn, only the top players remain at the table while industries are reorganized. Those that played their cards well in the post-recession period had a larger pot to split when people began spending more. Your business can become recession-proof by restructuring, making wise adjustments, and reframing business plans.
Be wise in your choice and team up with a BPO that upholds the same corporate culture and principles. Finding the "largest players" in the market or companies that provide really cheap services is undoubtedly simpler. Recognize that customer happiness is what keeps your business afloat, and focus your efforts on choosing a partner with a skilled and knowledgeable staff who will promote your brand in the best possible light. Your demands might be better served by a number of smaller BPO firms.
Noon Dalton, based in the UK, has offshore facilities that may offer top-notch service at a substantially cheaper price, enhancing the overall value for our clients.
The way we handle each project that is entrusted to us sets us apart from our competitors. Every project receives careful consideration from the senior management team, with smaller applications receiving extra care from our smaller centers and bigger businesses benefiting from the size offered by our larger centers.