Look Out for These Hidden Costs in Outsourcing
As businesses become more interested in outsourcing's capacity to lower costs, raise efficiency, and increase productivity, the market for outsourcing is anticipated to reach over $315 billion by 2025. Outsourcing shows absolutely no hint of slowing down as it's one of the best ways for growing companies to scale up even faster. But are there hidden costs in outsourcing? What are they and how can you mitigate them? 
The lead-in to 2023 is shaping up to be a turbulent time for many organizations due to a variety of factors, including the COVID-19 pandemic's global effects, the conflict in Ukraine, and economic constraints brought on by growing inflation. The need to work smarter (not harder) is becoming a necessity rather than a boring old cliché. Even companies that have historically avoided looking for business support from are starting to consider outside hires.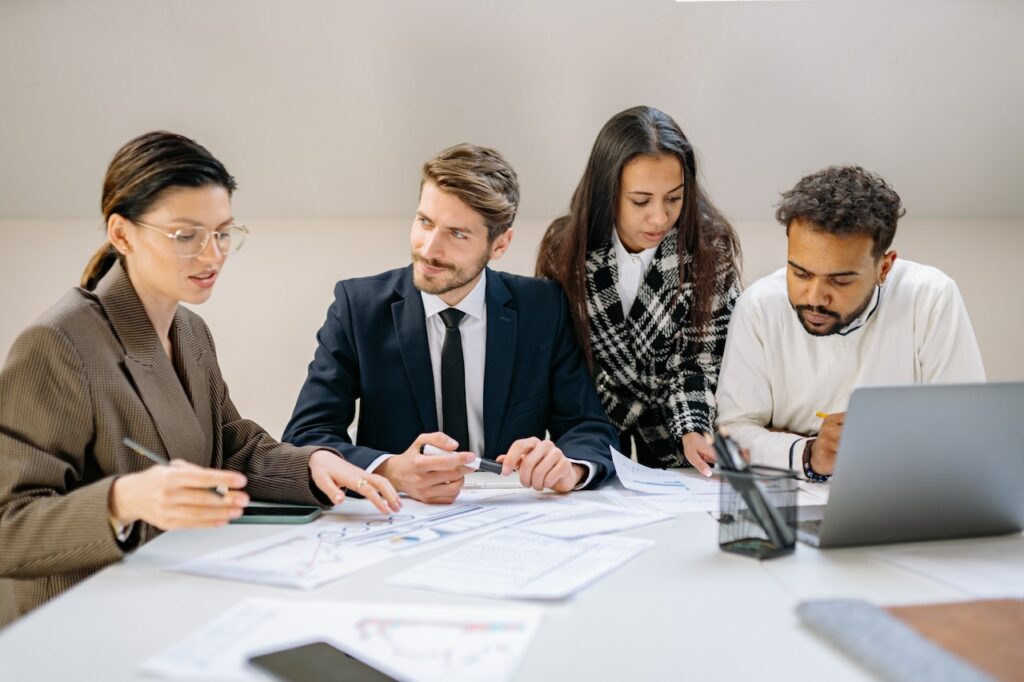 By 2030, it is predicted that there will be an 85 million-person global labor shortage, but the current situation is just as worrying. In 2022, there will be around 11 million open positions in the United States alone, yet there will only be 6.5 million unemployed workers. It is not simply a US-specific dilemma; in the first quarter of 2022, firms in Europe struggled to fill more than 1.2 million open positions.
It is understandable that more businesses are using outsourcing services to supplement in-house workers, find expertise, or get much-needed help handling repetitive and time-consuming jobs as the labor market continues to tighten. There have been countless articles written about the advantages of outsourcing, and it is undeniable that finding the appropriate provider at the right moment can yield a sizable return on investment.
The Hidden Costs of Outsourcing
In the frenzied rush to join the revolution, it is important for businesses to be aware there are frequently ignored costs among the many benefits of outsourcing. While there are more benefits than drawbacks, decision-makers should be fully educated before choosing to work with an outsourcing partner. The finest outsourcing partnerships are based on mutual respect; with both businesses involved in each other's success. While many providers may want to keep the hidden costs in outsourcing under wraps, the best partnerships are with service providers who are only too happy to keep everything out in the open.
Here are the most common hidden costs of outsourcing that businesses should be aware of:
Starting Up
While one of the major advantages of outsourcing is not having to worry about hiring and training new employees, it still requires time, effort, and money to inform a new outsourcing partner about the tasks they are expected to complete. They will possess the fundamental abilities required to carry out their obligations, but they also need time to familiarize themselves with your business and its particular procedures. This could mean weeks or even months of paying for less than 100% efficiency depending on how hard the work is.
However, it's crucial to be optimistic because the financial benefits will materialize over time. It's also a good idea to work with an outsourcing provider who has a track record of getting things done quickly.
Subpar Performance
When they deliver the quality that is required of them, good outsourcing providers are priceless. In fact, outsourcing locations like the Philippines frequently find motivated people that go above and beyond what would be offered by more expensive in-house workers. The caveat, of course, is that some outsourcing partners overpromise and underdeliver in terms of performance, which can negatively impact one's bottom line.
To prevent this problem, two essential steps must be taken. Do your homework before forming a partnership with an outsourcing company, to start. Look for references, pose key queries, and establish precise KPIs. The second is, if worries develop, to respond as soon as possible. Proactively preventing quality-related costs is considerably superior to dealing with them after the fact.
Ineffective Strategies
One thing to keep in mind for businesses that have already adopted outsourcing is that nothing remains the same. Markets change, whether it is the domestic labor market or the cost of doing business abroad, therefore it's critical to periodically assess outsourcing contracts to maintain the best return on investment. A thorough study can lead to both modest and significant changes in an outsourcing plan, which can result in significant cost reductions that otherwise wouldn't have been recognized. It's more important to maximize your resource potential than it is to necessarily bring jobs back home.
Costly Upgrades
When a corporation partners with an outsourcing provider, its legacy systems frequently are brought to light. When operating in a bubble, outdated technology and software could be sufficient, but new outsourcing projects can result in modifications to the infrastructure and business procedures that cost money immediately. Many businesses commit the error of failing to account for the expense of installing and providing vendor tool training in their outsourcing budgets, whether it be for new productivity tools, security standards, or data linkages. Executives must be ready for the initial investment because the long-term advantages of such a change almost always outweigh the disadvantages.
Lack of Innovation
Technology in the world is always changing, thus it is crucial for businesses to stay ahead of the competition. The risk of complacency and blind confidence that one's overseas providers are keeping up with opportunities like artificial intelligence and automation is one potential drawback of outsourcing. Businesses need to make sure their outsourcing partners are adopting innovation on their behalf and, crucially, passing any corresponding savings to them in order to avoid falling into the "out of sight, out of mind" problem. Work with outsourcing companies that value innovation and encourage a culture where talking about these opportunities is a regular occurrence.
The Benefits Far Outweigh the Drawbacks
After outlining a number of potential drawbacks of outsourcing, it is time to say the obvious: looking offshore has many more advantages than problems. Without even taking into account the potential influence on productivity and efficiency, the possibility to access labor and infrastructural cost savings of up to 70% is a sufficient compensation. Simply taking the time to examine both outsourcing models and suppliers is all that is necessary, as with any business decision. The first step in reducing or eliminating the impact of these eight hidden outsourcing expenses is to be aware of them. Doing so can result in significant savings and, ultimately, higher profitability.