Why Business Leaders Are Hiring More Outsourced Staff
In a recent Economist Impact study, half of the corporate executives said they intended to engage outsourced labor more frequently during the following 12 months. Even though this is a substantial increase, the leaders' motivations for doing this may seem a little unexpected.
Earlier this year, Economist Impact carried out a global survey of C-level executives from various organizational functions. Chief Financial Officers (CFOs), Chief Operations Officers (COOs), Chief Procurement Officers (CPOs), and Chief Supply Chain Officers made up the 430 executives who responded to the survey. The main objective was to understand how businesses and industries are modernizing the procurement function in the face of disrupted supply chains, rising costs, escalating uncertainty, and emerging trends that are paving the way for a brand-new era.
The resulting survey data provided the following insights into the evolution of the modern workforce, as well as how business leaders' approach to procurement is evolving in the face of these new changes:
Labor Shortages Have Made a Huge Impact
A record-high percentage of American workers left their employment willingly in 2021. During the last business days of November 2021:
4.5 million workers resigned from their jobs
10.6 million jobs opened up
A mere 6.7 million employees were hired to fill those positions
The lack of talent is expected to last for years or maybe forever, according to economists. Many predict that more American businesses will turn to outsourcing in order to grow for this reason. Prior to COVID, American businesses relied on outsourced teams to address the labor supply and demand gap. This reliance on outsourcing is expected to continue growing.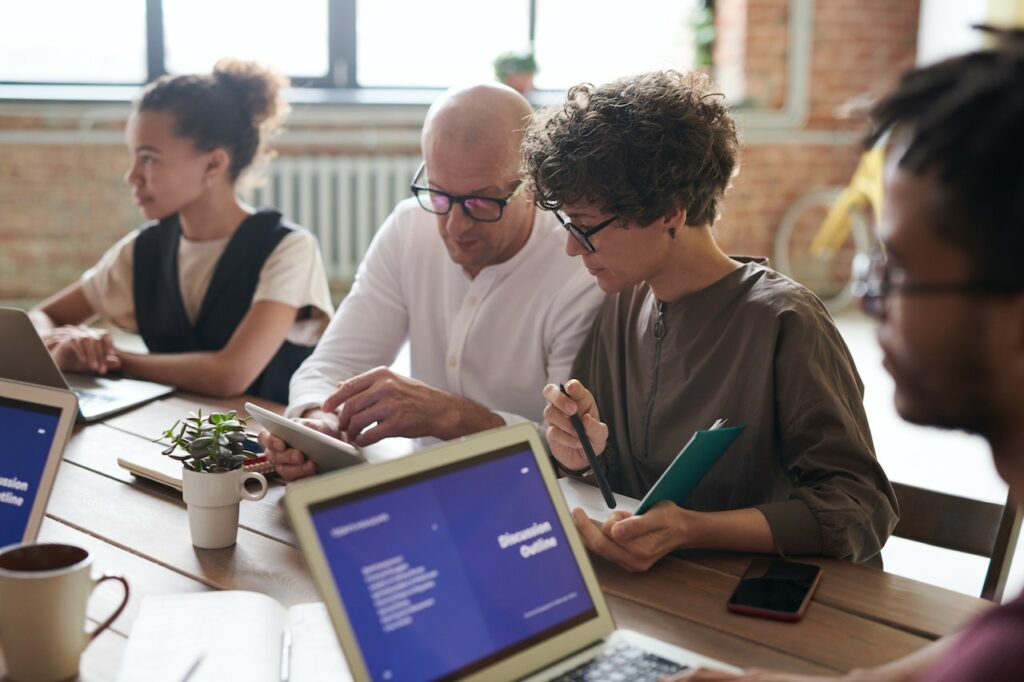 The Pandemic is Not to Blame
While the pandemic has hastened the labor shortage, it is not the root of the problem. Instead, talented workers are simply more in demand, and if the necessary skill sets are not internal, it is simpler to "purchase" the skills than it is to "create" them.
As an example, business leaders are finding it difficult to hire people with "professional services" expertise. In order to bridge the skills gaps, they are leaning on outsourcing partners for external or contingent personnel.
The Workplace is Changing
One of the biggest changes in the workplace is the adoption of a hybrid work model.  A hybrid work environment combines office and remote work to give employees flexibility and support. Employees often have greater work-life balance and more autonomy in hybrid workplaces, which results in higher levels of engagement.
A 32-Hour Work Week is on the Cards
The potential uniformity of the 32-hour workweek is another factor supporting the notion that outsourcing will increase in the coming years. Progressives in Congress are supporting the lowering of the current national workday standard from 40 to 32 hours amid the demand to give employees a more balanced lifestyle. Some workers who work more than 32 hours will be eligible for overtime pay.
While attracting top personnel and maybe preventing "The Great Resignation," the 32-hour workweek has many drawbacks for businesses. One of these is a potential reduction in customer service quality because there will be less hours available for customer care. The requirement for overtime pay may potentially exhaust the companies' financial resources.
Even though there are drawbacks, firms can also benefit greatly from cutting back on labor hours. It improves engagement and optimism while instructing staff on how to find ways to be more productive.
So, Where to From Here? Is Outsourced Labor the Answer?
One thing is abundantly clear: There is a lack of labor because workers desire more flexibility in their working arrangements. This transformation is being driven by the fusion of digital and physical work.
Increasing the employment of outside labor is undoubtedly a major strategy for addressing the labor shortage. Where are the opportunities, and what are the risks?
A Few Risks
Managing outside employees is viewed by some as a significant concern. Many business owners have disclosed that they would like to learn more about how their service providers are handling their employees. They worried that they may lose visibility into the delivery teams if not controlled well. The locations where the work is done add to this complexity.
It is essential to control and comprehend the consequences of culture and brand. It is important to note, though, that the best companies don't distinguish between internal and external talent.
Great Opportunities
The flexibility to respond rapidly to shifting business conditions and the opportunity to obtain highly competent individuals at lower overall costs are two benefits of a staffing plan that involves external workers.
This facilitates budget management and encourages a lot more firms to invest on results rather than just seat filling.
The large wage rate variations we currently experience in the "fully employed paradigm" are also made easier to handle from a cost management standpoint by the usage of temporary workers. Budget flexibility is improved with temporary employees, who also provide for a longer-term perspective on fixed expenditures.
The pandemic demonstrated that remote work was beneficial for both the internal and external workforces. Numerous roundtable participants claimed that internal strategy talks had changed as a result of this new reality.
If you're looking for an outsourcing partner to help transform your workforce for the better, reach out to Noon Dalton's leadership team. We'll help you navigate the changing workplace without any stress or confusion.