Recruitment Outsourcing: Why You Should Consider it
The end of The Great Resignation signals a more passive employment market. But that poses a fresh problem. The majority of candidates have settled, as opposed to too many of them resigning from too many seats. So in this new era, is recruitment outsourcing a necessity? 
In the next six to twelve months, 77% of workers said they do not plan to change employment. Compared to the start of the year, this is a significant turnaround. Around 4 million Americans left their jobs each month back then.
So, how can you attract a qualified candidate's attention when they enter the job market?
Many are using recruitment outsourcing companies in order to ensure that they don't pass up the best applicants. These businesses specialize in selecting the best candidate for every open post. Additionally, they have decades of expertise recruiting across industries.
They have a huge advantage over hiring practices used by firms thanks to their applicant access and historical analysis. They don't just assist you in filling a position; they also locate the ideal candidate.
If you cooperate with them, you can benefit from these advantages. The top reasons to recruit specialists for your next open position are listed below.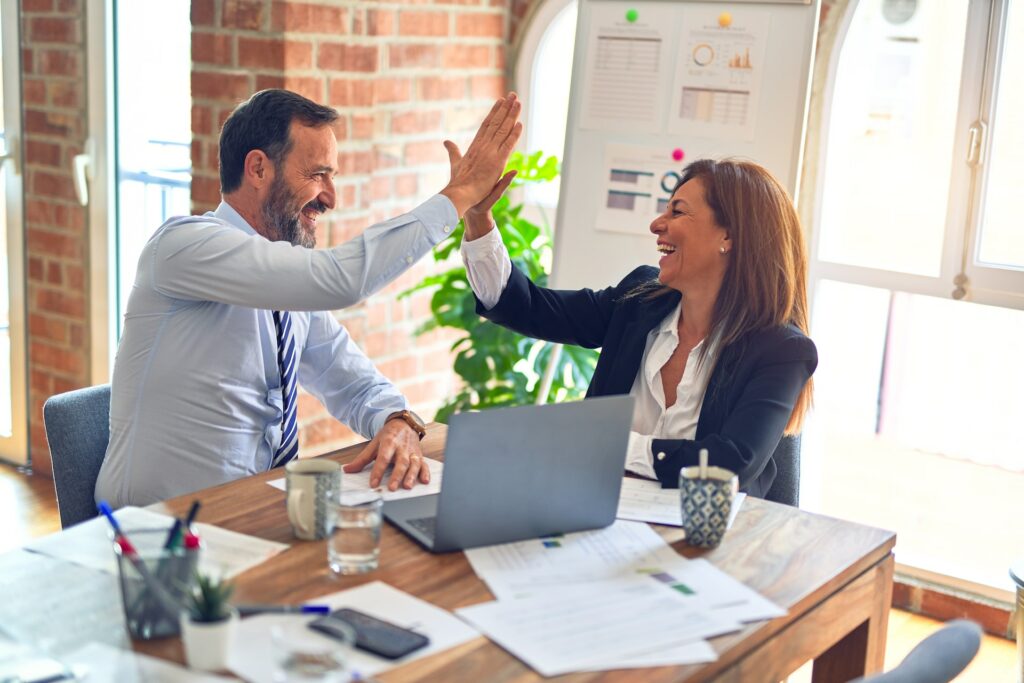 Access to the Latest Technology
It is critical for recruiters and talent acquisition experts to be abreast of the quickly evolving technology breakthroughs in recruitment in the age of digital recruitment. Outsourcing firms that specialize in recruiting across a wide range of industries, are aware of the various recruiting technologies available and frequently serve as consultants to their partners in choosing the best combination of technologies to build the most efficient recruiting and hiring tech stack for their business.
Proven Processes and Best Practices
An recruitment outsourcing partner's sole focus is recruiting, so your company benefits from team members whose only concern is comprehending the recruitment landscape and facilitating exceptional candidate and hiring manager experiences.
With clients in all sectors, recruitment outsourcing providers are familiar with the best practices that produce the best outcomes. For example, they know how to make Six Sigma training a mandatory component of the talent acquisition function, encourage more diverse hiring, and develop a personalized strategy to provide a better candidate experience.
With multiple partnerships, Noon Dalton has tuned and enhanced our hiring procedures and produced world-class applicant experiences in practically every profession and industry. We employ data and metrics in each of our collaborations to continuously improve our strategy, enabling us to modify our continuing efforts in response to market realities. This frees up time and energy from our partners' internal resources and gives their businesses access to techniques developed over decades of focused emphasis on finding and matching the best individuals to particular company cultures.
Cost Savings
Many businesses squander a lot of money by using headhunters and job boards, or by having high turnover rates. By streamlining your hiring process and demonstrating to you how to discover qualified applicants more effectively and for less money, an RPO provider may help you cut recruitment costs.
Within the first year of a new client partnership, Noon Dalton typically notices a significant increase in recruiter productivity, which frequently leads to a decrease in premium labor spend (overtime, etc.) and a decrease in opportunity costs (i.e. growth restrictions) because of our ability to fill positions that have been open for some time. The installation of our programs often results in significant time savings for the recruiting managers of our partners. Hiring managers are mostly shielded from the recruitment process by our recruiters, allowing them to focus more on their daily tasks, team management, and engagement.
Digital Recruitment Marketing Expertise
For candidate awareness, developing your digital brand is now more crucial than ever. The correct digital recruitment marketing approach also helps your company's employment brand and brings in more high-caliber applicant leads. Before applying for a position, 75% of job seekers examine the standing and reputation of the employer. Companies without a positive reputation or a strong brand find it difficult to both recruit new talented experts and keep their best personnel.
Building a solid employee value proposition (EVP), optimizing your career site, creating a candidate-friendly job application process, increasing organic applications, and more are all ways that digital recruitment marketing skills can benefit your company.
Digital recruitment marketing tactics enhance the overall candidate and hiring manager experience, effectively increases brand visibility of current job openings and drives a significant increase in candidate applications.
Some of those tactics can include:
Enhancing the application procedure and revising job advertisements for SEO to facilitate a considerable increase in the number of applicants.
Assessing EVP and messaging across all digital platforms,.
Creating applicant personas will help you find qualified people who fit your company's culture.
Recruitment Outsourcing Guarantees a 100% Dedicated Team to Recruiting for Your Business
Our team at Noon Dalton is passionate, engaged, and focused on your objectives. It is crucial that we immerse recruiters in your culture and ensure that they are "breathing and living" it every day. Our recruiters receive training on the greatest features of tried-and-true screening and interviewing methods.
In addition to giving their complete attention to your company, we ensure that you have strong staff in place to cover for your top recruiters, ensuring that you never lack support.
The continued success of your business may be greatly aided by recruitment outsourcing. Contact us right away if you're curious to learn more about the advantages of outsourcing your recruitment process and whether it's the best choice for your business.