Outsourcing in a Recession: Prepare Your Business for the Coming Storm
Are we destined for a recession given that inflation is at a 40-year high, the stock market is experiencing losses, and experts can't seem to agree on anything? Any business owner would undoubtedly feel nervous due to these uncertainties.
Regardless of whether a recession is imminent or not, business leaders should always be ready for the worst. If the Pandemic taught us anything, it was that businesses have to be flexible and ready for anything.
The secret to keeping your firm afloat in the case of an impending recession is fairly obvious: be prepared.
In a changing economy, selective outsourcing enables you to develop more adaptable expenses. While it is impossible to predict the future, there are several hints that can indicate an impending storm. Building flexibility into your company will help you get ready for an unpredictable future by becoming aware of the warning indicators that precede a recession.
Many duties that were previously handled only within the confines of an organization can be completed almost anywhere. As a result, there are cheaper costs for the same work, and during economic downturns, these lower costs can be quite important.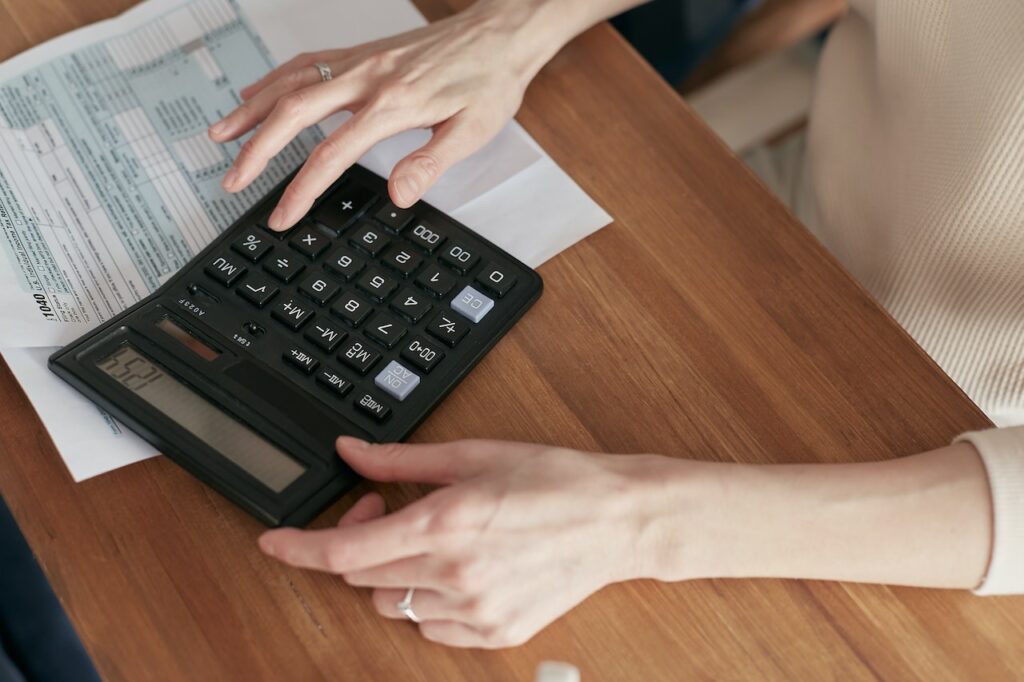 Why You Should Consider Outsourcing In A Recession
For your employees, outsourcing during a recession could appear like a negative move. However, it might be able to help both you and they survive the recession. The effects of a recession include numerous changes that affect upper management as well as the entire staff.
You can gain flexibility and efficiency by outsourcing, and you won't have to shoulder the expense of paying an employee. Long-standing examples of departments that have been outsourced include marketing, IT, and HR. However, accounting and HR have seen tremendous growth over the past ten years. More companies than ever before are using outsourced services.
Let's take a look at the potential benefits of outsourcing in a recession:
1. Fewer Employees to Manage Directly
Companies no longer require a sizable internal corporate team when they outsource back-office activities. These tasks include finance and accounting, payroll, and other HR duties. It takes a lot of work and resources to manage the processes and people within accounting and human resources. Not to mention how challenging it is to locate qualified controllers, ap processors, tax and benefit experts, or payroll processors. There is a shortage of skilled workers as a result of the labor shortage. It's likely that businesses only have a minimal staff and use a CPA or payroll service. In either case, the majority of leaders choose to concentrate on the workforce that interacts with customers, customer support, and corporate strategy.
By offloading the burden of running operations, management is free to concentrate on the issues that really matter. In actuality, managing an internal corporate personnel and agreements with numerous providers detracts from business executives' overarching objectives.
2. Flexibility and the Ability to Scale
Scalability is a benefit for businesses that use outsourcing. Outsourcing not only enables businesses to expand more quickly, but it also enables them to reduce their operations in the event of a recession. Business closures are common during tough economic times. Having an outsourcing partner makes the processes easier and more effective when executives need to swiftly offload a number of stores. Corporate personnel doesn't need to be laid off, and executives may concentrate on selling those sites. Similarly, if a business buys more locations, integrating those new outlets is significantly simpler because the staff and procedures are already in place.
3. Fewer Overheads
Operations that are outsourced drastically lower overhead costs. Leaders are no longer required to assemble support workers from a third party vendor. When you engage with just one partner, the costs that businesses may incur for CPA firms or payroll providers are greatly reduced. The requirement for office space is gone when there isn't a sizable, corporate workforce. Additionally, because most outsourcing companies have their own tech stack that they offer at a lower cost, the need to invest in and maintain technology is diminished.
Companies can reallocate resources to areas of the business that directly contribute to success or deliver a ROI when overhead costs are minimized.
4. Expert Insights
The ideal outsourcing company would be able to supply executives with best practices and knowledge as specialists who have previously experienced a recession. Leaders have a greater understanding of business performance because to improved reporting capabilities and linked systems, which helps them prepare for the coming recession and adversity. Compliance worries are sometimes alleviated by outsourcing providers' familiarity with federal, state, and local compliance laws and regulations. Through collaborations with third parties, providers frequently offer extra services that can help with cost-saving and spotting missed possibilities. If we experience a recession soon, many leaders will be searching for insight, making the depth of information an outsourcing partner may offer priceless.
How To Prepare for Outsourcing in a Recession
You might be wondering where to find trustworthy outsourcing for some of these duties. It is simpler than it sounds to locate providers for outsourcing. Use the methods below to select a reputable business that will fit your needs and budget perfectly:
Look up outsourcing providers online, read reviews, and get recommendations from nearby business contacts.
Conduct interviews once you've reduced your list. You can determine whether or not you'll get along with the different providers by talking about the factors that are most important to you.
A reliable outsourcing company will be prepared to offer references. Additionally, look up information on websites like Yelp, Glassdoor, Clutch and the Better Business Bureau.
Determine who will be responsible for what before you sign the contract. You may avoid misunderstandings and guarantee you get what you paid for by avoiding making assumptions about job responsibilities.
Partner with Noon Dalton for Smoother Sailing
By implementing cost savings, decreasing staff and overhead, giving leaders the flexibility to grow, and providing knowledge and best practices so leaders can better navigate the market, outsourcing can help you become ready for a recession. Leaders who want to develop through a recession rather than just survive one should start thinking about outsourcing back-office functions right away. The most effective strategy to get ready for a recession is to outsource, even though there are ways to execute the benefits through a company's own internal team.
Reach out today and we'll provide you with more information on how we can make outsourcing work for you.