Digital Leadership: Best Practices To Lead Virtual Teams
Setting expectations, giving direction, expressing a vision, fostering trust, holding regular one-on-one meetings and team meetings, holding team members accountable for their work, and developing them… These are all things that we expect of team leaders. But when leaders are in charge of virtual teams, they approach these tasks in a different way.
Working remotely is not a novel concept. It's just become more and more noticeable as its popularity grows. The percentage of people working from home has increased by 159% since 2009. In fact, more people are looking for remote work every day. The pandemic did, in fact, intensify this hunt. However, the data indicates that people had been looking for a while. This means that more companies are looking for ways to manage their virtual teams more effectively, or are in search of outsourcing providers who have well-established, well-managed virtual teams  already in place.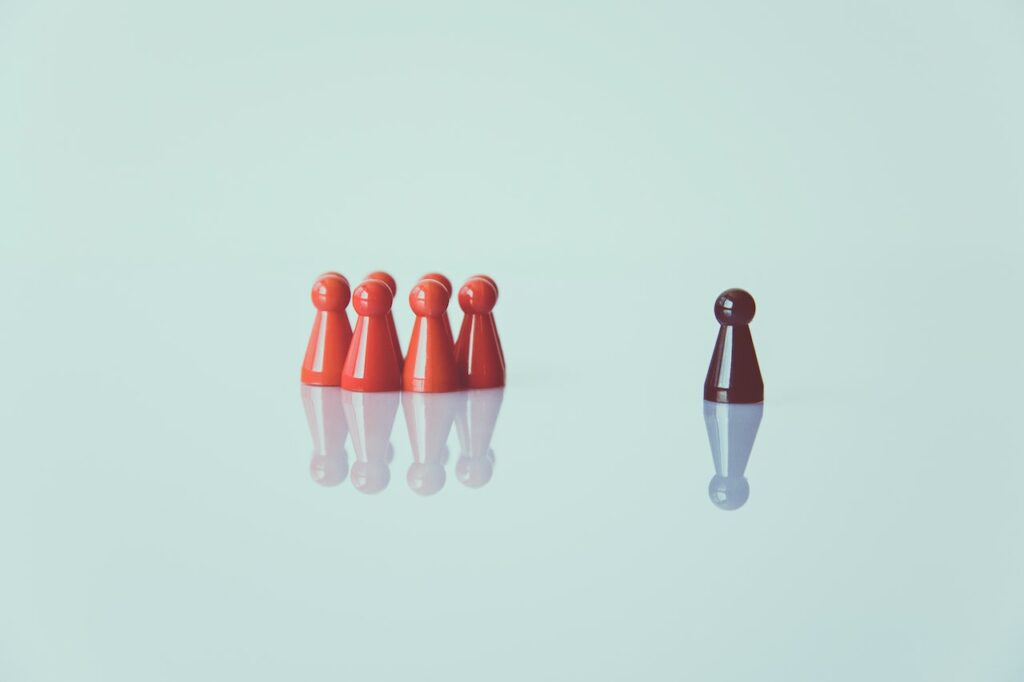 What Are the Challenges of Managing Virtual Teams?
It's difficult to lead a team, whether it's online or in person. However, managing a virtual team comes with its own set of difficulties.
Although each team is unique, managing virtual teams generally means encountering the following difficulties:
Detachment from personal interactions:
One of the major difficulties for virtual teams, especially team managers, is loneliness. According to Findstack, 19% of remote employees at all levels struggle with feelings of isolation.
Ineffective communication:
The secret to managing a remote team successfully is a reliable communication infrastructure. Unfortunately, some teams struggle with inadequate delegation and communication because they don't select the correct tools.
Work ethic:
Some individuals function better in an office environment. Some people are able to achieve deadlines thanks to human interaction. Some employees could impede communication by failing to reply to emails or chat requests. This could come across to managers as a lack of effort or poor communication.
So, how DO leaders combat these challenges to get the best out of their virtual team members?
The answer: Clear direction and effective communication.
Communicating Effectively Within Virtual Teams
The main area where leaders need to adjust their approach for members of virtual teams is communication. Depending on their team culture and needs, many technological tools are available that can assist virtual teams with communication.
Team members can read body language and pick up on other visual cues during video conferences, which helps them get work done in the long run. Due to the face-to-face interaction, even though it is on a screen, it also fosters social connection. For almost each meeting you hold, including one-on-ones, team meetings, client meetings, project meetings, etc., consider using video conferencing. Having each team member log in separately through video conferencing to a team meeting can help level the playing field if you manage teams where some team members are co-located in an office and others are virtual. There won't be anyone in the office chatting and neglecting to glance at their virtual coworkers.
In a normal office setting, a lot of work is accomplished through subtle interactions like dropping by someone else's office or chit-chatting in the hallway. These in-person interactions can be replaced with the help of traditional phone conversations and instant messaging. You shouldn't solely connect with the members of your virtual team in official one-on-ones and team meetings, especially as a leader. To maintain regular contact with work and to create relationships, pick up the phone or send an instant message. Your team is more likely to employ these strategies with one another when you act as an example of good behavior, creating a tighter-knit group.
To establish a sense of connectedness, think about developing an internal social network or a digital water cooler (like Slack, Google Hangouts, or Yammer). Allow team members to interact with one another on a personal level rather than just as coworkers.
Providing Clear Direction
Recognize that you might need to be more detailed when giving your virtual team members instructions. You might need to give them particular assignments. When teams are co-located and the divide-and-conquer method is used to complete tasks, it may be simpler for team members to identify when someone needs additional assistance from the group in order for the team to reach its objectives. However, it may be more difficult to recognize those circumstances at an early stage when teams are separated. You can reduce the chance of a team member becoming behind to the point where they can't deliver by being clear about duties and deliverables.
Use a shared collaboration website, to monitor projects and commitments (e.g. Asana, Monday, or Google Drive). A dashboard that everyone can view at all times and where they can all see exactly what is required helps to prevent communication breakdowns.
Sharing screens during meetings to allow others to see your notes, a spreadsheet, a presentation you're working on, or a website you're referring to is an easy way to make sure everyone is on the same page. It's the same as showing someone a piece of paper at work. You have the chance to show them something in addition to talking about it when you share your screen. In a similar vein, you are allowed to communicate while drawing on paper. Simply use a pen, share your sketch with the group during the meeting, and hold it up to the camera. Shared understanding is greatly improved by screen sharing.
Try adjusting your leadership style slightly in these areas of communication and direction if you find that your typical method of managing a team isn't producing the same outcomes with your virtual team. Start with these suggestions.
Noon Dalton Understands Virtual Teams Better Than Anyone Else
At Noon Dalton, we understand that you need to establish an understanding and compassionate strategy to sustain staff morale and motivation while also keeping mental health in mind. Virtual teams are only successful if you take a "people first" approach to your management style.
If you're looking for a virtual team to help you scale your business, you can rest assured that we invest in fresh, cutting-edge strategies that can enhance each team's daily operations to create a productive, methodical, and organized work environment.