6 Essential Leadership Skills for a Virtual Team Leader
We no longer work exclusively in offices. Work-from-home is here to stay. And the workplace leadership skills that were so impressive a year ago, no longer fit the bill. Leading a virtual team is not at all the same as leading a traditional, in-office workforce. You need a host of different skill sets to keep your remote team happy, efficient, and productive. 
In years gone by, face-to-face encounters were essential to having strong interpersonal relationships with your colleagues, and understanding them. To be an effective leader in an online environment, you need to give your leadership skillset a solid revamp, with a more intensive focus on clear communication.
The Difference Between a Virtual Team Leader and a Co-Located Team Leader
Co-located team leaders motivate and guide a team they are surrounded by every day. They lead by setting an example that all of their team members can witness every day. Their internal communication abilities are typically honed around dealing with coworkers. Whereas their external communication abilities are typically honed around dealing with suppliers, subcontractors, and clients. They develop their communication skills to be effective in face-to-face environments and in casual discussions around the water cooler.
Leading a virtual team, on the other hand, requires more complicated leadership abilities. A leader of a virtual team must be able to motivate and inspire their team without really meeting them, without seeing them every day, and without being able to physically demonstrate suitable and desirable behavior.
The leader of a virtual team needs to manage greater degrees of uncertainty, comprehend and lead across cultural barriers, manage a remote team of employees who may never meet in person, and rely on electronic communication. A virtual team leader needs all the same leadership qualities as a leader of a co-located team, plus a ton more.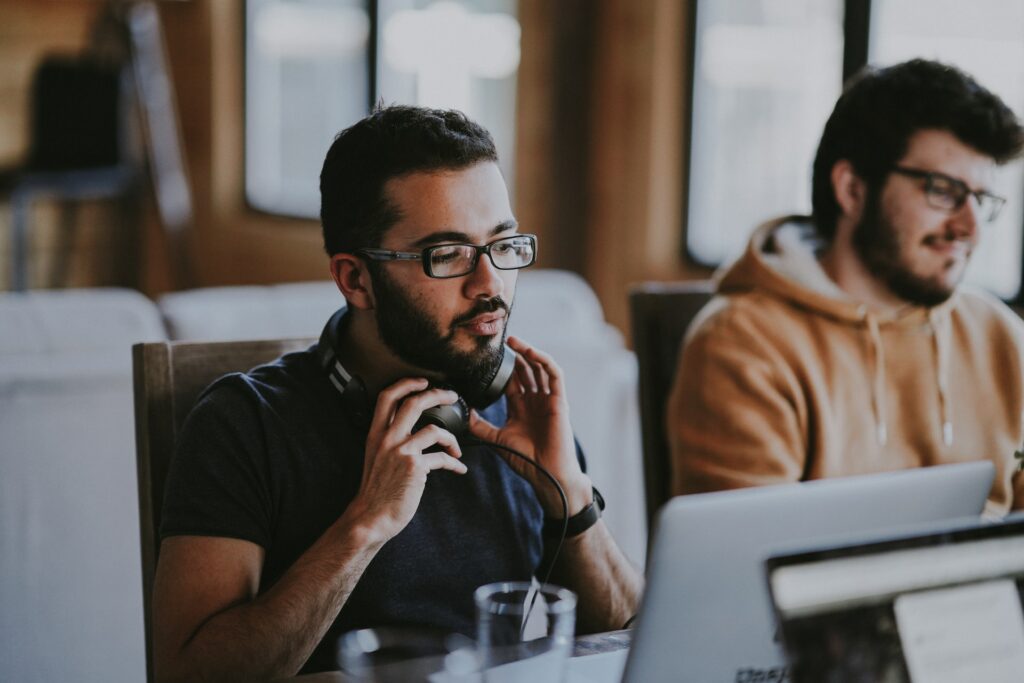 A Virtual Team Needs a Leader, Not a Manager
First and foremost, managers of virtual teams need to recognize their full leadership potential. The responsibilities of managers includes ensuring that the team's business-related tasks are carried out appropriately, that timesheets and documents are delivered accurately and on time, and that the right talents are made available at the appropriate times. All of these tasks must still be completed but in order to be a successful leader, you must also view yourself in that role and accept responsibility for establishing the team's culture, tone, and speed.
More than management, your team will turn to you for leadership and direction. It is up to you to make sure you don't let them down. What exactly are the essential leadership qualities that a virtual team seeks?
1. Hone Your Communication Skills
The likelihood of misunderstandings and miscommunications when leading a work-from-home team increases in the absence of physical contact. Working on your virtual communication skills is crucial if you want to succeed as a virtual team leader.
Give the team sufficient direction and information to prevent unclear communication.
Schedule regular, scheduled meetings with individuals and teams.
Slack and other collaboration tools can be used to talk about projects, form relationships, and help your team members.
2. Train Yourself to Lead with Empathy
It's crucial to be sympathetic and pay close attention to verbal and non-verbal signs when managing a  virtual team.
Use webcams and other video conferencing equipment to view your team members' expressions and forge relationships.
In these difficult times, many people have combined their personal and professional lives. So, as their leader, take the time to listen and learn how you can assist them.
Prepare them for success by giving them access to resources for soft skills
Establish a mentoring program inside your company and link less experienced staff members with them. By encouraging your employees to form connections outside of your relationships, you can greatly aid their growth and development.
3. Know That You'll Need to Lead from Behind
It is common for leaders to naturally desire to take the lead, to be recognized as being in charge of a task force or a fresh initiative inside their project or business unit. While this is often acceptable in many contexts and cultural circumstances, a good virtual team leader must also have the ability to lead from behind when necessary.
Assign your staff members genuine, important assignments and let them take the initiative, then support them as they work.
Don't undermine the status of individuals who felt they had been given assignments. Interfering with these employees' work in overt ways can be extremely detrimental to team morale.
4. Be Realistic About Your Expectations Within Your Virtual Team
It's all too easy to become bogged down in never-ending meetings and KPIs when managing a virtual team. You can maintain concentration by making a calendar to monitor progress and setting reasonable objectives for yourself and your team.
Track and evaluate your team's performance with online monitoring, document sharing, and project management tools.
Teach your virtual workforce how to utilize the tools and, if necessary, provide training.
Become more digitally literate and empower yourself by learning about virtual performance tracking or monitoring solutions.
5. Develop an Understanding of Cultural Differences
One of the most crucial traits for virtual team leaders is an in-depth, developed, and open grasp of the many cultural backgrounds that make up their team and the context in which they work.
This cultural awareness will often be gained through a combination of experience gained over a long period of time and an open, never-ending curiosity in life and people.
Effective virtual team leaders are often able to transition across cultures with ease, are conscious of the differences in the lenses through which everyone views the world, and are capable of performing well even in situations that are foreign to them.
6. Develop a Healthy Sense of Curiosity
Any good virtual team leader will possess all of the aforementioned qualities in addition to being curious about people, cultures, and the difficulties that their team members experience.
Be considerate of your coworkers' expectations and empathetic toward them in order to gain a deeper and more detailed awareness of the difficulties that each and every person of their team faces.
Effective virtual leadership will generate more interest as virtual teams spread more widely. Many of the traits and abilities that made leaders good leaders will transfer over as leaders move from traditional teams to virtual teams. However, it's crucial to consider how the distance between team members and leaders will cause certain alterations to their leadership style.
At Noon Dalton, we're the experts in building, managing, training, and scaling virtual teams that help your business grow. We shoulder the burden of managing your remote teams so that you benefit from all the growth with none of the stress.