Outsourcing vs Outstaffing: Which is Best for Your Company?
For many organizations, deciding between recruiting options is a constant struggle. Although there are a variety of employment options available, outsourcing and outstaffing are two of the most popular. Choosing the right model might be tricky because the differences may not be apparent at first.
While both outsourcing and outstaffing have advantages and disadvantages, the best option depends on a company's needs. When it comes to most tasks, outsourcing is a faster, more agile, and cheaper option. But that doesn't always mean it's the best solution. Let's take a closer look at outsourcing's general function, as well as the benefits and drawbacks of both options.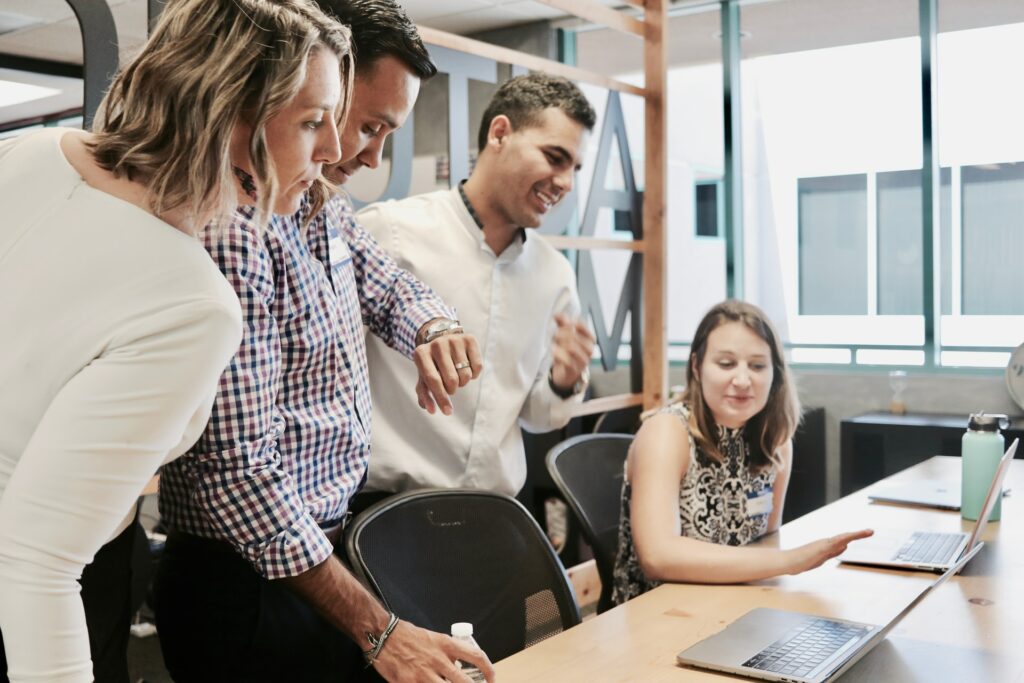 The Difference Between Outsourcing and Outstaffing
In most cases, an outsourcing provider follows a project-based business model, which means the client entrusts the outsourcing company with the entire project from beginning to end. The client rarely sees the development team, and those who do all of the work on the project are often working on multiple projects at the same time.
Outstaffing is a type of remote employment in which a hired individual completes all job tasks for a company (client) while also working for another company (outsourcing agency). A client firm assigns duties and assignments to a worker, whereas the former acts as an employer and is thus responsible for wages, bonuses, and equipment provided to a worker.
What is Outsourcing and How Does it Work?
Outsourcing offers a cost-effective and flexible approach to starting a new project. Furthermore, there is relatively minimal onboarding and involvement required.
Some types of outsourcing need a company taking over a project from the bottom up. This can range from putting together a specialist team to producing outstanding results. As a result, your business will not be necessary to have a development team with specialist technical capabilities.
Your in-house team may not even require technical employees because the firm you outsource to operates as a temporary team for a specific project. This method may take some time to implement at first, but it is by far the most cost-effective strategy in the long run.
According to a recent Deloitte survey, 70% of respondents said they utilize outsourcing as a cost-cutting strategy. Another 40% said outsourcing allows them to be more flexible in terms of remote work and fast-paced digitization.
Of course, the pandemic isn't the only reason for the outsourcing boom; the industry has been growing for years. However, as businesses adjust to a remote working paradigm as a result of the crisis, the nature of workplace relationships continues to change considerably.
Virtual meetings are becoming more common, as are contracts signed without a formal handshake, physical training replaced by online sessions, and triumphant projects celebrated with virtual cocktail parties.
Companies are increasingly adopting a remote work culture to have access to global talent from the most cost-effective industries. Businesses have also been able to reduce risk by diversifying their distribution locations.
What is Outstaffing and How Does it Work?
Outstaffing is a type of outsourcing that entails hiring outside workers for specific tasks or short-term projects. Outstaffing presumes that you already have an in-house specialty department or long-term contracts with professionals. It is essentially an extension of your team for a set length of time.
Outstaffing refers to the hiring of professionals who have previously worked for another company. The client engages these experts for a specific project, while the outsourced employees stay with their primary firm. As a result, the primary employer is responsible for payroll, HR, and other administrative tasks. The outstaffed team, on the other hand, continues to work on projects for other businesses. The client who engages the team is in charge of overseeing, directing, and paying for the work in the pipeline.
Outstaffing is a straightforward procedure in which you hire qualified workers while they continue to work at their current job. The only difference is that you are their employer for the duration of the project. These experts are typically developers, designers, analysts, and others who carry out the responsibilities that have been assigned to them.
Employers can use outstaffing to address project gaps without spending a lot of time and resources to the hiring process. Consider outstaffing as an extension of your current team. In essence, when you require certain experience and skills sets, it's a terrific alternative for work management.
Outsourcing or Outstaffing: Which is Best For You?
If your company isn't overly tech-focused and you don't have in-house personnel to manage the development team's work, outsourcing might be a better option. Outstaffing is permissible, on the other hand, if you have well-defined processes and competent management in place to manage the remote personnel. However, because each situation is unique, it's usually a good idea to seek professional guidance first.
We're standing by to answer any questions you may have and can help you decide whether outstaffing or outsourcing is a better fit for you.
Reach out to Noon Dalton's specialist team, and we'll get you the information you need. With over a decade of experience in the industry, we listen to your needs and offer solid advice on which direction to take.