The Pandemic's Toll on Gender Pay Gaps and Workplace Equality
The wage disparity between men and women had been shrinking. Workplace equality was improving. Then the pandemic threw us all a heavy curveball, and knocked us back a few years.
According to research conducted by Visier Insights, the salary gap narrowed by six cents between 2017 and 2020, with women aged 25 to 30 benefiting the most. Women aged 35 to 40 have the highest pay equity levels. Women in that age bracket earn over 90 cents for every dollar earned by their male counterparts.
However, the pandemic's catastrophic impact on work and wages, particularly for women, is likely to impede progress on closing the wage gap.
It's no surprise that women bore the majority of the burden during the pandemic, with many of them quitting the workplace to focus on becoming the main caregivers in their household. Despite the fact that the economy is recovering from the pandemic and there are plenty of job possibilities, women are still lagging behind men in terms of returning to work.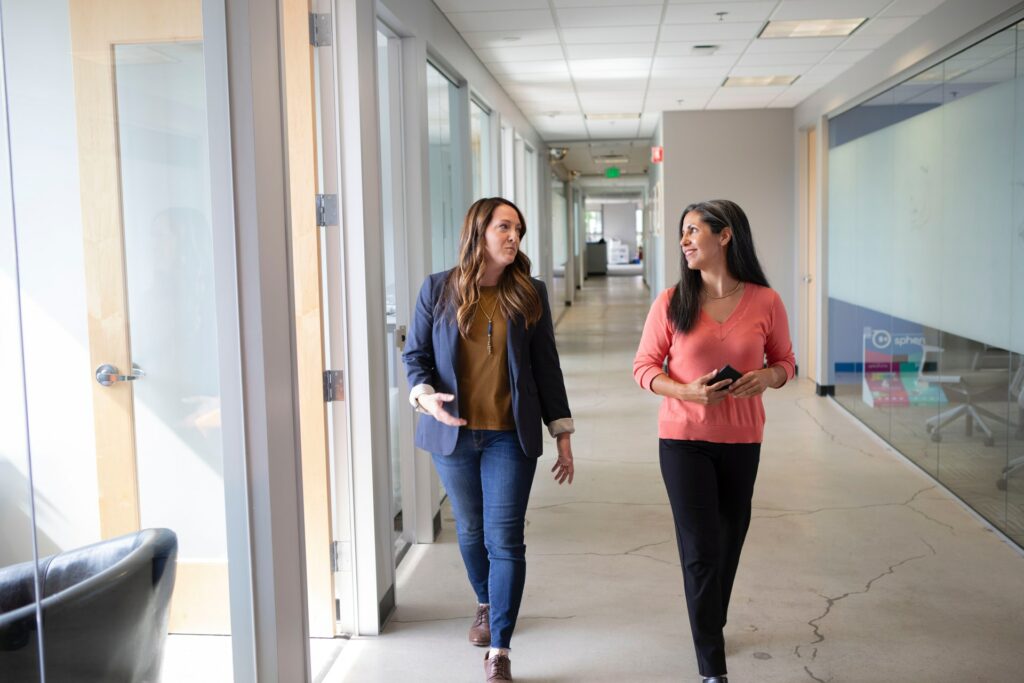 Let's Take a Closer Look at the Data
Men have now recovered all of their lost jobs since the outbreak began. In February 2020, however, there were 1.1 million fewer women in the workforce. According to the National Women's Law Center, 48,000 women left the labor force in February 2022, despite substantial employment growth. For every woman aged 20 and over who left, over ten males entered the workforce. Black women were the first to leave, with their jobless rate rising to 6.1% in February from 5.8% in January.
This ongoing disparity is largely due to the overrepresentation of women, particularly women of color, in low-wage, high-stress jobs in healthcare, hospitality, and education, all of which were hit hard by the pandemic. Many women have been unable to locate or afford expensive daycare as a result of inflation, which is likely keeping them out of the labor. The economy will never fully recover if women remain unemployed, and the wage gap will continue to deepen. With underrepresentation in leadership and executive jobs, as well as a lack of career advancement prospects, the pandemic's impact on women will go well beyond the outbreak.
According to a Metlife poll, around 48% of women said the pandemic had a negative impact on their professions. Prior to the pandemic, the average female in the United States earned only 81 cents for every dollar earned by a male, with the income disparity being significantly worse for women of color.
According to Charmaine Davis, southeast regional administrator for the U.S. Department of Labor's Women's Bureau, "The pandemic highlighted the reality that our economy is both dependent on the labor of women yet simultaneously undervalues that labor." 
How Can Employers Do Their Part to Improve the Situation?
To offset the pandemic's damage to pay equity efforts, employers should think about key demographics when hiring and promoting employees, as well as how certain actions would affect women specifically.
The return of women to the workforce is such an important part of economic recovery that it will be greatly impeded if companies do not take fast and serious measures to encourage women to return to work.
Here's how employers can incentivize and support the return of women to the workforce:
Equitable Pay
Employers who value transparency, demonstrate efforts taken to enhance workplace equality, and prioritize pay equity are more likely to attract qualified, talented, and committed female employees.
Diversity, Equity, and Inclusion
Women are more likely to be attracted to companies that embrace racial and gender diversity on their executive teams. They are drawn to brands that publicly and explicitly commit to supporting and advancing women in the workplace. That's because aspiring female employees see those companies as places where they'll be appreciated, respected, and empowered.
Workplace Flexibility
Remote employment is the most popular type of workplace flexibility. In a survey conducted by FlexJobs in 2021, 60% of women stated they would look for another job if they were not permitted to continue working remotely. Nearly 70% of workers agree that more flexible work regulations will improve workplace gender equality. 
Employers should not only provide remote work, but also take steps to mainstream it. Employers should ensure that all employees, regardless of their physical presence in the workplace, have access to promotions and other career advancement opportunities. Keeping track of who gets promoted is crucial for combating any bias against individuals who spent more time at the office.
It's Not a Once-Off Checklist Item 
Businesses must keep in mind that these adjustments are not "one and done." These changes should be passed on in company culture, and we all have a duty to make it a part of our principles.
Companies will be better positioned to compete for and retain talent if they take the lead, rather than follow, on this particular issue.