More Than a Trend: Why You Should Choose Business Process Outsourcing
For many businesses, maintaining focus on their core vision and mission can be difficult in an environment that requires them to take on a variety of secondary duties. What can a company do to strike a balance between client loyalty and the requirement to execute a range of back-office activities, such as processing sensitive customer data and ensuring regulatory compliance? One increasingly common alternative is business process outsourcing, which involves contracting a service provider that specializes in back-office activities.
Partnering with a business process outsourcing (or BPO) provider allows businesses to focus on their core competencies. Instead of using internal employees, subcontractors handle critical corporate tasks. While many organizations have used external service providers in the past, such as freelancers or independent contractors, large-scale third-party firms that specialize in virtual teams are growing in popularity.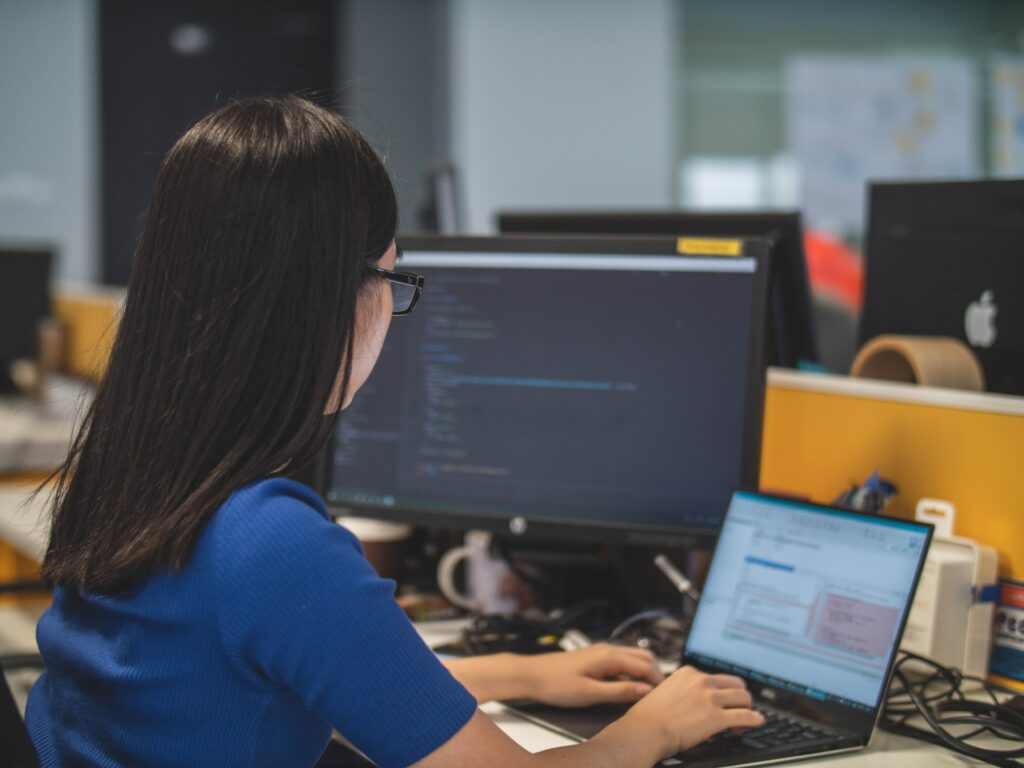 Business Process Outsourcing is Growing in Scope
BPO has evolved from its origins as a domain for entry-level tasks or one-time assignments. Data entry, call center operations, and payroll outsourcing have long been acknowledged as cost-effective operations and management options, but larger-scale corporate operations are now expanding the BPO landscape to more senior roles. The demand for agility, connection, and cost-cutting is driving this adoption shift.
Businesses Need to Be Agile
Agility is a primary issue for organizations of all sizes, including smaller local enterprises, because they increasingly operate in a global economy. With competition as near as a few web clicks away, firms must be sensitive to their customers' and prospects' shifting requirements and expectations. Businesses can make it easier to adapt to changing market needs by swiftly locating and engaging a variety of service providers.
Businesses Need to Improve Connectivity
The evolution and integration of digital platforms has altered how organizations engage and meet service commitments. Outsourced corporate processes are available all around the world thanks to near-universal internet and "cloud-based" data.
Businesses Need to Lower Costs
The cost of outsourcing company processes has also decreased as logistical and geographical constraints have been removed. When businesses minimize the actual expense of managing people, office space, and equipment, they may save even more money.
Financial operations, sales leadership and management, information and data technology, e-commerce front ends and fulfillment, and human resources management have all benefited from the use of executive and managerial-level BPO. To some extent, most corporate operations can now be outsourced.
Business Process Outsourcing & the Advantage of Outside Expertise
Many businesses have already embraced outsourcing, and analysts predict that usage will continue to rise significantly in the coming years. According to experts, companies who use this technique get a slew of immediate and indirect benefits.
Cost is typically the primary motivator that leads financial services businesses down this path. BPO providers have the ability to scale at speed, and they usually handle a huge number of clients. They can spread the expense over numerous clients and do it for less.
The following benefits have also emerged as catalysts for Business Process Outsourcing adoption:
Currency Of Technology
When a company outsources, the service provider can essentially shoulder the cost of keeping current technology, such as software and communications equipment, and spread that cost across several clients.
Performance Management
If performance falls short, it may be easier to outsource business processes rather than implement a performance management strategy for internal employees, which includes terminations, recruitment, training, and onboarding.
Expertise, Skill, and Specialization
Businesses that use BPO can keep up with the latest trends in talent without suffering the whole cost of hiring, training, and certification, as well as onboarding.
Strategy & Focus
An organization can keep a strategic emphasis on its core capabilities and competitive advantages by outsourcing business processes. This allows the company to respond, adapt, and lead in their industry without being stymied by back-end processes.
Diversification
When you choose outsourced service providers from a different geographic location, you may frequently more simply implement diversity efforts and satisfy business goals. It's worth noting, though, that if diversity in the outsourced workforce is a priority, that goal should be prioritized in the hiring and retention of outsourced workers.
Types of Business Process Outsourcing
The umbrella term "Business Process Outsourcing" covers a number of sub-services describing the location and function of the service provided. These include:
HR Business Process Outsourcing
The process of recruiting and hiring takes a long time. It is, nonetheless, an essential component of any organization. Outsourcing to an HR BPO can assist your business in reaching out to potential candidates, reviewing applications, scheduling interviews, and streamlining the entire hiring and onboarding process.
Insurance Business Process Outsourcing
Outsourcing insurance business processes considerably improves the application process's speed and cost reduction. When applications stream in and your workers' workload feels overwhelming to handle on their own, a BPO specializing in insurance business procedures can provide much-needed assistance.
Sales Process Outsourcing‍
Many salespeople spend a significant amount of time establishing contact lists, prospecting sales possibilities, and generating leads while moving through the sales process. Although these activities must be completed, they do not make use of a salesperson's most valuable skill: closing deals. Outsourcing your sales process allows you to delegate prospecting chores to your outsourced personnel, allowing your salespeople to focus on what they do best. Inform your BPO service provider exactly the types of leads you want and how you want to find them, and your outsourced staff will handle the rest.
Operations Management Outsourcing
Business operations are recurring, essential duties that can readily be outsourced to free up your staff' time. Everything from onboarding and uploading files to transcribing services and making reservations is covered by outsourcing operations processes. A business operations management BPO can assist your firm in completing tasks efficiently and on time.
The Future of Business Process Outsourcing
Businesses of all sizes, from e-commerce stores to legal firms to global corporations, have reached a point where keeping automated tasks in-house no longer makes sense. Working with a Business Process Outsourcing company that can help you streamline operations and make your workflows more agile and robust pays off.
Reach out to us today and we'll help you find the perfect virtual team for your business' needs.