How to Provide an Excellent Customer Experience Through Customer Support Outsourcing
The sum of an individual's encounters with your company and brand, from awareness to purchase and beyond, is referred to as the "customer experience." Every connection or touchpoint will have an impact on whether or not they buy, how much they buy, how often they buy, and whether or not they tell their friends to buy. So,  why would you outsource any portion of your customer support to another company when so much is on the line?
The reason for this is simple: customer support is both costly and difficult to manage.
Outsourcing, when done correctly, may provide a consistent customer experience and provide scalable staffing—especially during peak hours or busy seasons—while also limiting overhead liabilities, saving money, and reducing management headaches.
The effectiveness of customer support outsourcing is determined by two main factors:
1 – Finding a seasoned partner who can offer more than just excellent customer outcomes.
2 -Having a customer support strategy, methods, messages, and systems that are well-defined and documented.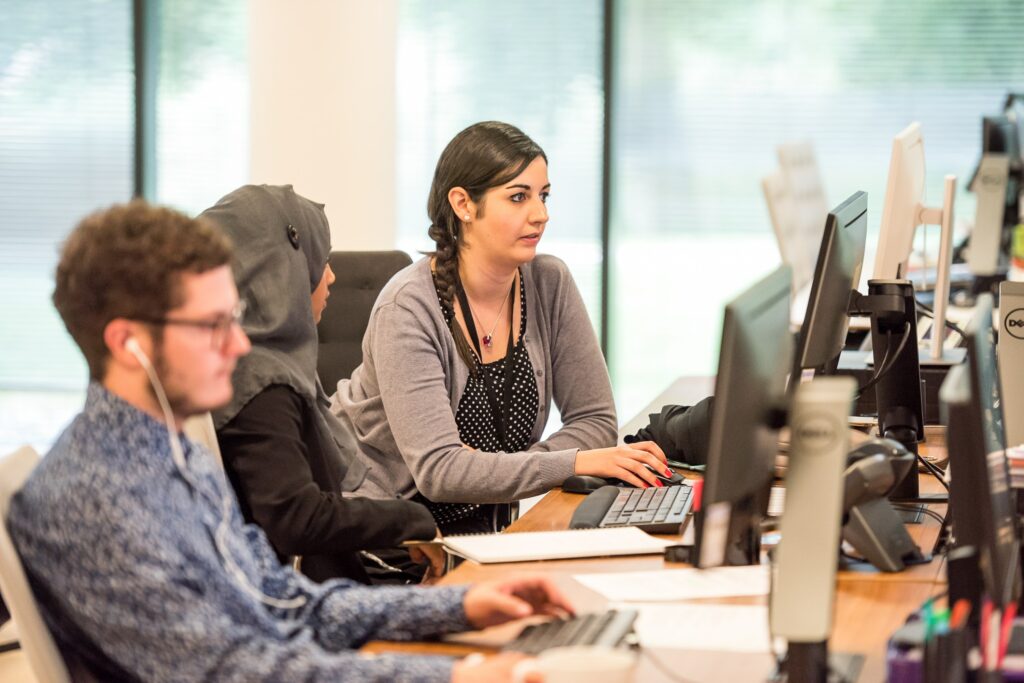 The Basics: What's the Difference Between Customer Experience & Customer Support?
Customer service and customer experience are not synonymous, yet they complement one another to produce a happy, repeat customer.
Customer service is the direct one-on-one engagement between your organization and a customer before and after they make a purchase. It provides your customers with the assistance they require to make confident purchases from you and ensures that they receive the full value of their purchase.
Customer experience refers to how your customers feel about your company or brand throughout their buying process. CX involves all of your company's interactions with customers, both directly and indirectly, and includes:
Brand awareness and marketing campaigns

Path to purchase

Experiences with your product or service

Customer support
Companies that provide the best customer experience understand who their consumers are and what they require at each point of the process. They then ensure that the processes, communications, and channels are in place to ensure a smooth and pleasant connection.
Is Outsourcing Customer Experience Possible?
The essence of who you are and why people will want to buy from you is your customer experience. Unsurprisingly, it might be a difficult decision to outsource any element of this procedure.
So, is it really possible for another company to match the level of service you provide?
Yes, to put it simply.
Customer experience partners work as an extension of your staff. To enhance your solution and maximize the potential of every encounter, the finest customer experience providers combine their experience with skills.
To put it another way, you can:
Offload some of the associated risks, challenges, and overhead.
Reduce expenses.
Increase the number of people who can help.
Enhance the consequences of each client interaction.
How quickly your customer experience partner can deliver is influenced by how thoroughly your processes, messaging, value propositions, and systems are established and documented.
Establishing a Customer Experience Strategy
If customer experience encompasses every connection a customer has with your company, a customer experience strategy must include concrete goals for delivering great, meaningful experiences throughout those interactions.
Making a customer journey map is the simplest and most effective way to do this.
Customer Journey Mapping
Customer journey mapping  involves visualizing every customer interaction with your company. It might be anything from the first time they see a social media ad to how they feel after making a purchase.
What are the different stages of the customer experience? Bring together leadership, marketing, sales, service, and, if possible, actual customers to identify the many processes a customer might take from recognizing their needs to making their first purchase. In a sequential order, lay out and explain each step.
"Who is your buyer persona?" asks the question. Begin by posing the following questions to different members of your team for each step of the lifecycle. The more viewpoints you have, the better.
Make a customer journey map template that explains the process in detail. Create a space for each of the following at each stage of the journey:
1. User Activities
2. Feelings and Needs
3. Suggested Solutions
This type of map can provide an important perspective to many people in your organization and assist explain client purchasing patterns. It also allows different departments or team members to take ownership of important touchpoints.
This type of map is a useful tool for your outsourcing partners to grasp the ins and outs of client involvement. They might even be able to help you with places where you've detected flaws.
Define Your Touchpoints
A well-designed customer experience plan ensures that people have the tools they need to communicate with you, regardless of which channel they prefer. The following are the most common communication channels:
1. Phone Support
2. Live Chat
3. Email
4. Social Media
5. SMS Support
You'll need to define the following for each touchpoint and stage of the journey:
Who is dealing with the customer (for example, a live attendant or an automated system)?
What is the message you are attempting to convey?
What options do you have for the most prevalent scenarios?
What sales opportunities (if any) do you have?
Customer Support Standards
Exceeding client expectations is a goal that should always be pursued. To exceed expectations, though, you must first define them.
What can your consumers reasonably expect from your support team in terms of reaction time, availability, authority to address issues quickly, client satisfaction level after an exchange, and so on?
Define how each statistic will be tracked and reported on once you've established what they are (e.g., average handle time, positive outcome percentage, sales). Only anything that can be measured and studied can be analyzed.
Make it clear in writing what your customer service standards are and how they are measured and evaluated. There should be no room for interpretation, and everyone engaged (internal and external teams, including consumers) should be aware of your expectations.
Customer service criteria, such as support hours, average wait times, and self-help options, should be posted online. It can help you set expectations by allowing you to underpromise and overdeliver.
Reach Out to Noon Dalton for Your Customer Support Needs
All of this can be intimidating if you're outsourcing customer experience for the first time.
Choosing the right partner is a crucial step in this process. Your partner can assist you in navigating the process, ensuring that all aspects are considered, and establishing a scalable platform for success.
Noon Dalton has worked with some of the world's largest businesses to design customer experience campaigns with one major purpose in mind: to improve relationships at every touchpoint.