Why Now is a Good Time to Partner With a Recruitment Process Outsourcing Firm
Unpredictable times necessitate a reliable Recruitment Process Outsourcing partner, one that can scale up and down in response to your employment needs, ensuring that you have the right talent when and where you need it. As we have stated in our previous posts, the recruitment industry is currently unlike anything it has ever been. Climate change, immunization techniques, remote working, and The Great Resignation have all prompted companies to adjust quickly in order to compete for the best employees.
Recruitment Process Outsourcing is Becoming More Holistic
The workforce is changing as new generations enter the workplace. They will once again reshape the working world, with different wants, requirements, and aspirations than previous generations. Employers must answer questions on their commitments to establishing equal opportunity, stances on social issues, and future plans from Gen-Z in particular. Companies must offer a more comprehensive strategy to recruitment, encompassing their employer brand and benefits package, in addition to the invisible competition in the Great Resignation.
A one-time strategy of promptly filling a position with the next available candidate is no longer sufficient. A good Recruitment Process Outsourcing partner provides solutions tailored to your needs and includes more than just recruitment. Employer branding, data analysis, diversity and inclusion programs, early career initiatives, and other features should be included in the solution.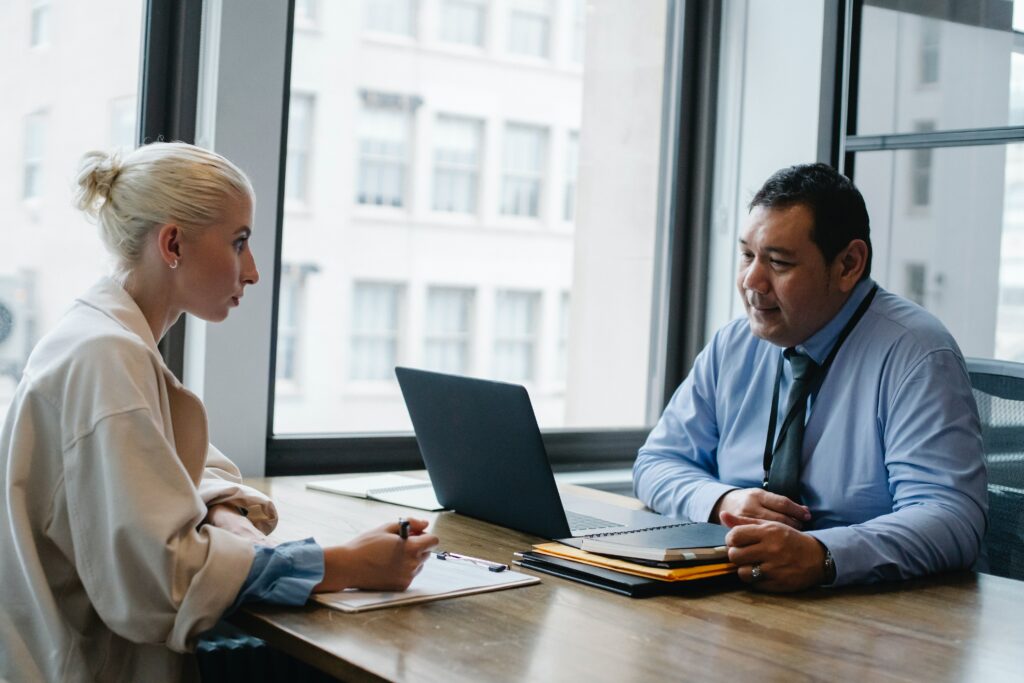 Industries Aren't What They Used to Be
The COVID-19 outbreak has demonstrated to employers how rapidly things can change in the face of a catastrophe, and how crucial it is to adapt quickly. With the pandemic still ongoing, businesses must now prepare for the next major disruption: climate change.
A big transformation in the market as we know it is imminent, with energy transitions, new laws and regulations, and net-zero commitments becoming a competitive component in attracting customers and candidates. Jobs in more conventional areas may be lost, while new jobs in modern sectors, such as renewables, food manufacturing, and agritech, may be generated.
Changes in the industry necessitate a partner who can quickly respond to your demands, whether you need to speed up or slow down hiring, adjust the recruitment process, or give you the most up-to-date market data and industry experience.
It's Time to Look at Long-Term Strategies
Recruitment is often connected with attracting talent. However, in today's market, recruitment plays a more strategic role in business. As acquiring talent becomes more time and resource expensive, the recruitment industry's attention is shifting to retention, learning, and development.
Without guidance, training, and opportunities for advancement, existing talent inside your firm can quickly disengage, especially in uncertain times when employees may reassess what they value. A recruitment process outsourcing partner can assist in the development of consistent and effective onboarding processes across departments and regions, as well as provide guidance on learning and development programs, leadership succession, and internal mobility.
Technology is Evolving
Staying up to date with the latest technology and knowing how to use it to achieve a competitive advantage are becoming more important components of a successful recruitment strategy. TikTok and Clubhouse, two newcomers to the social media sphere, are revolutionizing the candidate experience and opening up new avenues for sourcing. AI and Natural Language Processing are automating tasks, giving recruiters more time to focus on early engagement and providing excellent applicant experiences throughout the recruitment process.
It can be difficult to navigate, let alone invest, in the vast array of technology and their improvements. A recruitment process outsourcing partner can also advise you on where technology should be utilized in the recruiting process, allowing you to focus on what's most important: your applicants, by developing a partnership and a thorough understanding of your organization.
Make Sure Your Recruitment Process Outsourcing Partnership is Customized & Practical
When it comes to Recruitment Process Outsourcing, there are no hard and fast rules. It's all about what your company needs, when and how you need it. You set the expectations and a good partner will help you figure out how to achieve them.
Outsourcing in the traditional sense, when an outside firm oversees every part of a process, is not Recruitment Process Outsourcing. Instead, it's a collaboration in which two organizations work together to uncover the greatest talent, much like a good wine and a good cheese. As a result, it's critical to establish a strong, long-term connection with your chosen resourcing partner. Consider what questions you should ask a Recruitment Process Outsourcing provider now and in the future to ensure they're a good fit for your organization and culture. A quick repair based solely on pricing is foolish thinking for a company with long-term goals.
Your chosen vendor will work with you to achieve your objectives, satisfy your needs, and handle any recruitment concerns. The recruitment process can be sped up or slowed down depending on your hiring needs. HR solutions can also assist with career coaching, job mobility, redeployment, and other issues. Unlike staffing firms and search firms, a Recruitment Process Outsourcing firm oversees the entire hiring process and results and can provide the following services:
Workforce planning and forecasting
Hiring manager engagement
Candidate attraction and sourcing
Pre-employment screening and selection
Background checks
Interview process
Recruitment and onboarding
Metrics and reporting
Compliance and risk management
Choosing the Right Partner
From knowledge to a large network and technology, the proper recruitment process outsourcing company can help you improve your recruitment process. While an average RPO provider focuses on finding the best fit for your company's employment opportunities, Noon Dalton provides that and much more.
To recruit highly sought-after talent, we've developed innovative candidate-marketing techniques and tools, resulting in a larger talent pool and better applications.
Noon Dalton has created an innovative strategy for sourcing and attracting high-quality individuals over the course of decades of astounding success. Compared to typical recruiting agencies, our recruitment approach ensures better employees at a faster rate and for a lower cost. Better hiring imply long-term and dependable personnel, which propels or aids your company's progress.
Reach out to us to find out how we can assist with your recruitment needs. Our friendly and helpful teams are ready to answer your questions and map out your route to growth and success.