What are the Main Types of Business Process Outsourcing?
Outsourcing tasks and processes is a concept that we're all familiar with. Many people, however, are unsure about what the main types of Business Process Outsourcing are and how outsourcing may help them grow their firm.
Every successful company is able to adapt, overcome problems, and develop more effective ways to run its everyday operations. To be successful in business, you must be able to recognize challenges and come up with creative solutions. However, reacting to problems as they arise is insufficient. It's also critical that businesses work to enhance business operations before issues arise. You want your company to continue to develop and improve, not merely maintain the status quo.
Recap: What is Business Process Outsourcing?
Outsourced services are growing in popularity around the world. Global services were valued at 92.5 billion dollars in 2019, a number that is continually increasing. Why is business process outsourcing becoming increasingly popular? Because it is a cost-effective way to cover talent gaps while also allowing for flexibility and global expansion.
Businesses are leveraging the expertise and financial benefits of outsourcing both front-office and back-office procedures as an alternative to hiring contingent staff in-house. Businesses can decide which services to outsource and how to minimize costs by filling specific jobs and acquiring unique capabilities by understanding the many types of Business Process Outsourcing.
The activity of outsourcing an external, third-party vendor's services, business-related operations, or labor processes is known as BPO. BPO is a broad word that encompasses a variety of subcategories that describe the location and function of the services offered. The following are some of the subcategories:
Front-Office BPO
Back-Office BPO
Offshore BPO
Nearshore BPO
Onshore/Domestic BPO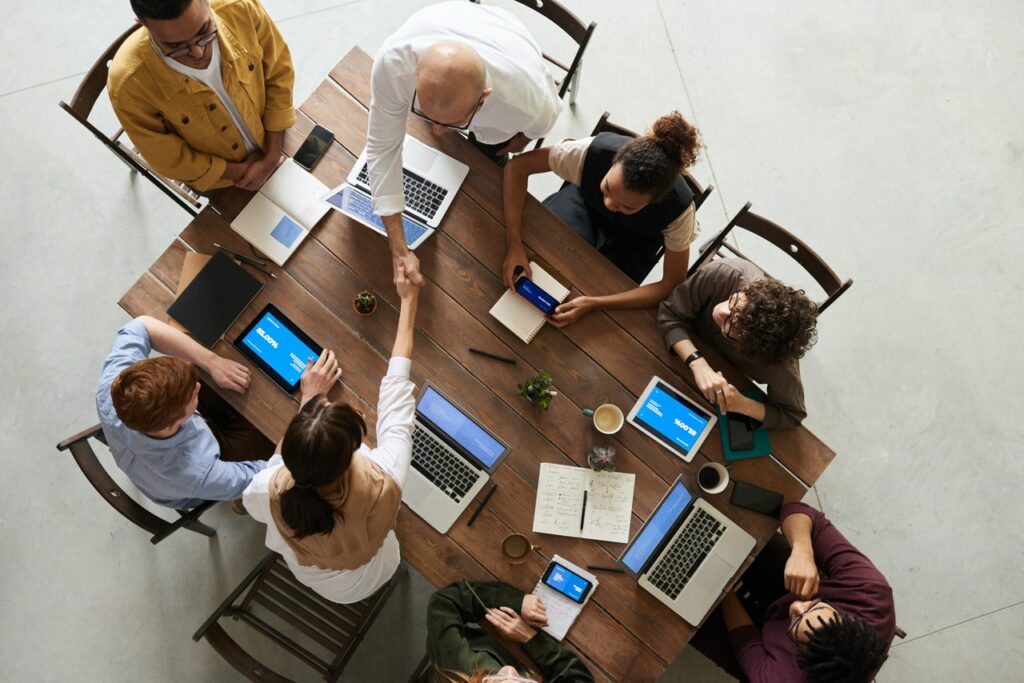 Types of Business Process Outsourcing
Most people think of offshore outsourcing when they hear the word "outsourcing." This isn't the only type of BPO, though.
When your firm employs a company based in another country to complete certain tasks, this is known as offshore outsourcing. A company in the United Kingdom, for example, might outsource to a company in the Phillippines.
When you contract work to a neighboring country, this is known as nearshore outsourcing. Consider the case of a corporation based in the United Kingdom that outsources to Kosovo.
When you outsource work to another company within your own country, this is known as onsite outsourcing. When a company based in the United Kingdom engages an outsourcing firm based in the United Kingdom, for example.
Offshore outsourcing is the most prevalent, but it isn't the only option, as this list shows. We've already mentioned a list of the most popular types of Business Process Outsourcing. Let's take a closer look below:
Front-Office BPO
Customer-facing services, such as tech assistance, customer service, sales, and marketing, are referred to as this phrase. Because of the technical knowledge requirements, these services are commonly outsourced and can be completed off-site. Businesses can benefit from specialized expertise with unique knowledge while cutting expenses by outsourcing web development, customer support lines, or any front office services.
Back-Office BPO
Back-office business process outsourcing entails contracting non-customer-facing services. IT, accounting, business process automation, human resources, quality assurance, and other services are among them. IT-Enabled Services (ITES) BPO, such as IT analysts, Legal Process Outsourcing (LPO), such as paralegals or advisors, and Knowledge Process Outsourcing (KPO), such as outsourcing an individual who understands and can implement/manage a certain program, have all evolved as subtypes of BPO. Businesses can focus on their primary goal instead of spending time and money on internal training and onboarding by outsourcing these tasks.
Offshore BPO
When services are outsourced to another country, this is known as offshoring. Available resources, political stability, cheaper labor costs, varied tax reductions, and other factors all contribute to this. Companies that contract with call center providers all around the world to outsource their customer support divisions are a common example. As a result, firms can obtain qualified labor and services at a reduced cost, lowering overhead costs and perhaps lowering end-user product or service prices.
Nearshore BPO
The act of hiring the services of vendors in nations that are geographically closer is known as nearshore business process outsourcing. This might encompass Canada and Mexico, as well as Central America, for US corporations. For companies in the UK, this might mean partnering with a BPO provider in Kosovo or elsewhere in Europe. When specialized abilities are available at a reduced cost in a nearby country, this type of outsourcing is used, but certain criteria, such as timezones and language proficiency, must be considered.
Onshore/Domestic BPO
Domestic outsourcing is exactly what it sounds like: providing and receiving services within a country's borders. To put it another way, a vendor in one city, state, or province can be hired to deliver services to a company in another city, state, or province. This might be caused by a variety of causes, such as the availability of specialized talents in specific places or disparities in rates and expenses between regions.
Business Process Outsourcing and Your Business
Outsourcing routine business practices to third-party organizations can assist your company's path to success. You should have a better notion of what possibilities are available now that we've looked at various examples and types of outsourcing and automation.
Are you using Business Process Outsourcing to optimize your business yet? If not, it might be time to explore your options. Noon Dalton is a global company that offers business process outsourcing as well as virtual teams services. Click here to learn more about our services, or here to contact us and request more information.