5 Benefits Of RPO (Recruitment Process Outsourcing)
Recruitment is an industry that is always evolving. Business owners are always on the lookout for the greatest resources to match their needs. In order to satisfy these goals, recruitment process outsourcing companies are becoming an increasingly popular option.
RPOs are usually chosen by businesses because of their quick recruitment processes and cost-effective operations. While the benefits of such a coordinated service extend far beyond the obvious and assist companies in a variety of ways.
Because sophisticated RPO recruitment operations have progressed beyond the goal of filling job spots as soon as possible. An RPO serves as a true extension of the company and a crucial collaborator in formulating a strategy for achieving organizational goals.
What Exactly is Recruitment Process Outsourcing: A Breakdown
RPO providers handle the recruiting and hiring processes for organizations that, for whatever reasons, are unable to do so internally. This can be accomplished through an end-to-end approach, in which the RPO company oversees the entire hiring process (from developing job descriptions to hiring and onboarding). This can also be accomplished by selecting specific milestones in the recruitment process where your company requires the most assistance.
Employee contracts can also be handled by RPOs, so you don't necessarily have to worry about overwhelming your internal staff with mountains of paperwork. RPOs will learn about your firm and adapt their offers to your present structure and needs, which makes the service very flexible. It's a great way to reduce the stress involved in the recruitment process and allow your teams to focus on other, more demanding tasks.
RPO has a positive and transformational impact on the entire business, from building an organization's employer brand to attracting increasingly great talent and using talent analytics to continuously enhance and expedite the hiring process.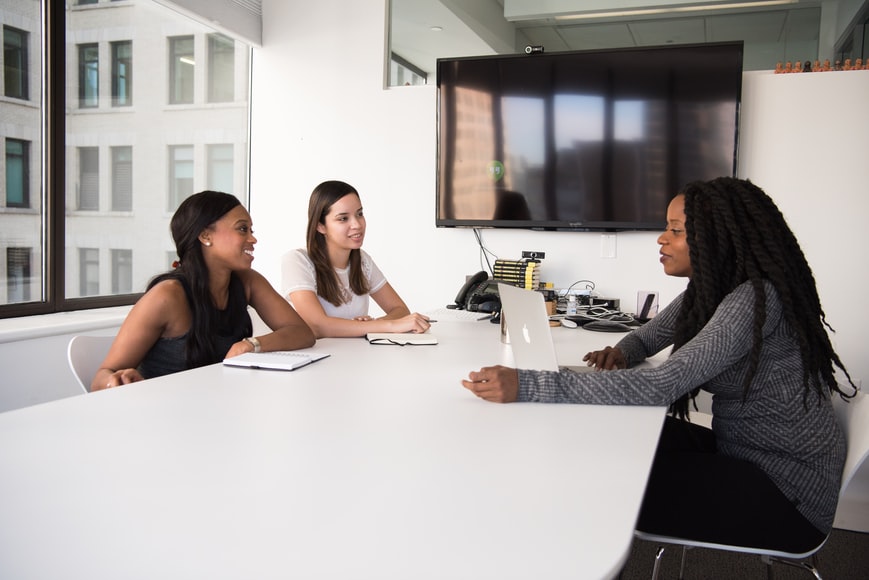 Differences Between Recruitment Process Outsourcing and Traditional Hiring
The differences between RPO and traditional hiring approaches are fairly noticable. A standard recruiting firm, for example, assists organizations in meeting short-term employment objectives, whereas RPO concentrates on hiring long-term personnel.
The following are the main differences between RPO and regular hiring:
The scope of the search and the candidates' availability
Service offerings
Pricing structure
Pricing is one of the most significant differences between an RPO and a typical recruitment firm. Typically, a hiring firm will charge between 25% and 30% of the candidate's compensation.
RPO has a ton of benefits over traditional hiring, including:
High flexibility in light of employer requirements
The ability to access vast talent databases
Employers' tastes and needs guide the vetting and selection of the best candidates for the job.
Major Benefits Of Recruitment Process Outsourcing
We've put together a list of the top 10 reasons to hire an RPO partner for your company:
1. Lower Hiring Costs
One of the most obvious advantages of RPO is its cost-effectiveness. RPO is a long-term investment strategy that puts money aside for an organization. RPO recruiting companies can scale up and down their enrollment activity to match the customer's changing hiring needs. To use a well-worn cliché, time is money in business. When a post remains empty for an extended period of time, it costs an organization money. Filling positions quickly improves efficiency and reduces the amount of time HR spends sourcing candidates. RPO providers' time to hire, quality of hire, and cost are all estimated at this point.
2. Improved Quality of Hires
This is the primary reason for and advantage of using an RPO provider. They devote their time, resources, and attention to locating, vetting, and displaying the cream of the crop in terms of customer-accessible talent. As a result, the gathered talent pool provides a well-developed pool of candidates to choose from. Referral activation is a common one-of-a-kind feature of RPO.
3. Extreme Scalability
When it comes to staffing, organizations have troughs and peaks, and an RPO strategy is designed to flex in the same way. If a company is expanding or adding a new department, it will need more employees, however, if it is shrinking or needs to implement a hiring freeze, it will not. RPO providers have structures in place that can adapt to any situation. They can scale up and down their recruitment crew as needed. The consumer pays for what they get at the end of the day; properly filled opportunities, that's all, not much. RPO providers are flexible and can adjust to any situation. The costs are determined by the number of positions that have been closed.
4. Improved Recruiting Effectiveness
With a growing skills gap, a competitive employment market, and limited recruitment platforms, most businesses are finding it difficult to find the right individuals or increase their recruiting viability with an in-house team. But they are unlikely to be able to improve the recruiting process with current employees. They can benefit from extremely skilled selection recruiters and their ability to discover the right competitors by outsourcing the recruitment process. This increases the viability of recruiting while also boosting the quality of employees.
5. Better Reporting & Analytics
RPO companies keep track of and follow each stage of the recruitment process, taking into account continuing revelations and specific bits of information for quick basic decision-making. In addition, future assessments of recruitment efforts will be substantially easier.
Delegate Your Recruitment Processes to Noon Dalton
Fast-growing businesses are always looking for talented, cost-effective, long-term employees. As a result, they can considerably profit from RPO services by delegating their hiring processes to experts like ours.
This is exactly what we do: we identify the greatest people for huge corporations. Our employment solutions are tailored to your specific recruitment requirements and preferences. We interview, vet, and train candidates, conduct background checks, and much more.
Noon Dalton can assist you with:
Lowering your cost per hire.
Saving time on hiring and growing your business at the same time by finding a candidate who fits your company's culture.
Identifying skilled employees who are eager to learn and grow, and consequently perform better in their roles.
How do we do it?
We tailor our services to your specific requirements and resources so you don't have to adapt to us.
We work with the best people in the industry, and we manage them as well as train and onboard new employees.
Reach out to us today and we'll help you find, manage, and train the best people for the job.