Top 7 Common Customer Support Outsourcing Problems
Many fast-growing businesses are looking to outsource their customer support so that they can focus on developing their business. While there are certain advantages to working with a BPO, there can also be some drawbacks. It is critical to evaluate these possible hurdles and maintain adequate team alignment before engaging with a BPO partner, or if you are already working with one. You can reduce friction, avoid the common customer support outsourcing problems, and protect your customers' experience this way. 
Because when you hand over responsibilities, there's a chance things won't turn out the way you planned.
7 Common Customer Support Outsourcing Problems
According to Deloitte research, 28% of companies with outsourcing partners said they could have avoided certain problems if they had understood the value of a Request for Information (RFI). A request for information is used to assess how a vendor, in this case, an outsourcing partner, will provide a platform for delivering high-quality service. It's a helpful tool for narrowing down your options to only those BPO suppliers who can fulfill your requirements. When negotiating expectations, be diligent, and keep in mind that most firms need six to twelve months to select the ideal BPO supplier.
Choosing the Right Vendor
You may have trouble finding a provider that is the proper size to suit your needs. A small outsourcing firm could leave you with little space for expansion because it will be difficult to scale up or down. A large outsourcing agency may take a less personalized approach and overcharge you for your assignment.
The solution is to find a happy medium. Take a step back and evaluate your business objectively: its size, number of workers, the potential for expansion, income, brand awareness, and so on. If you're still in the early stages of your business, avoid hiring a huge outsourcing firm. The money you'd spend on it would be enough to pay for an in-house specialist's salary. At the same time, don't go with the cheapest vendor on the market because you'll be more likely to obtain terrible outcomes.
Lack of Experience with Outsourcing
It can be daunting when you first start working with a new company. Best practices, procedures and common concepts could be unfamiliar to you. It is challenging to communicate your vision to other people, especially people with whom you have never worked before.
So choose a seasoned vendor. 
An expert vendor will guide you through the process, assisting you in avoiding bottlenecks and mitigating any hazards. They'll assist you with defining specifications, navigating the discovery process, and identifying the top candidates for the position. But, at the end of the day, it's important to realize that outsourcing is a risk, and if you're prepared to take that risk, the correct supplier will be there every step of the way to assist you.
Lack of Expertise with The Outsourced Task
A lack of skill is another issue with outsourcing. When you delegate JavaScript software development or Big Data analytics to a third-party provider because you lack the necessary experience, you will most likely be unable to appropriately examine the outcomes of their work. You run the danger of employing or assessing the wrong people if you don't comprehend the distinctions in technology and solutions.
So you need to close the knowledge gap.
Setting explicit performance requirements for the project is the most crucial component of avoiding this problem. You could wish to hire someone in-house to set job criteria and keep a closer eye on the vendor's work. If you can't afford to hire another employee, find a provider that is educated and trustworthy enough to explain the workflow and outcomes to you.
Poor Knowledge Transfer
Poor knowledge transfer leads to two types of outsourcing issues: the first is from your perspective, and the second is from the vendor's.
When dealing with project outcomes after the vendor relationship has been dissolved, you may have an unpleasant experience. You could come into certain features or scripts that you don't understand if they didn't retain comprehensive documentation. On the other side, if the vendor inherits an ongoing project from you and there is no clear knowledge transfer method in place, they may fall short of your expectations.
The solution to this problem is to keep thorough and detailed records.
Make a thorough knowledge transfer strategy, including features, technology, and logic. Your vendor should be able to understand the project only by looking at your written rules. If that isn't enough, set up conversations or meetings with the outsourcing firm to address hidden hazards and answer all of your vendor's queries.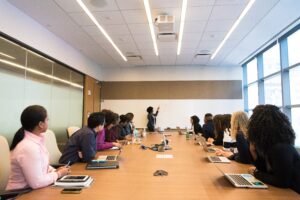 Maintaining Consistent Performance Levels
When firms choose to outsource customer service, one of their key aims is to improve service standards. Due to their failure to achieve Service Level Agreements (SLA) and Key Performance Indicators (KPI), some contact centers quickly earn a reputation for being unreliable.
Look for a BPO partner with management teams who monitor key KPIs such as response times and First Call Resolution on a regular basis and execute specific measures to enhance performance when SLAs and KPIs are not met. Call volume-per-agent is another KPI that your supplier should track on a regular basis. The information is then used by proactive BPO providers to book high-performing agents during heavier peak hours, balancing call volumes and agent stress levels.
You should ask a potential BPO partner to outline their quality assurance methods to gain a more detailed view of their structures and processes in place. Look for which elements are being tracked in particular. Beyond call volume by agent and initial call resolution, today's advanced systems can measure numerous things. Inquire about how often they review their performance and how they improve it. Are they proactive or reactive in their approach? What kind of coaching and rehabilitation training do they employ?
BPO service providers who work proactively to enhance performance go above and beyond just delivering reports, demonstrating their commitment to satisfying KPIs and SLAs.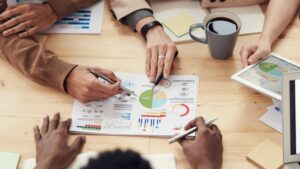 Language and Cultural Barriers
For contact center operators who are not in the same place as your client base, regional accents and informal, nuanced language might be a difficulty. Many BPOs use tactics like Voice and Accent Neutralization and intensive ESL training to reduce communication issues and ensure that your clients receive high-level comprehension and care. These service providers go beyond raising awareness of the challenges to actively trying to improve their customer care employees' language abilities and cultural understanding to as near to native level as feasible. They also provide soft skills and cultural awareness training for the locations where you conduct business.
For multinational enterprises, your BPO partner should also provide multilingual alternatives. 
Lack of Management Oversight
Middle and senior management teams are critical functions in businesses since they monitor day-to-day activities and maintain smooth operations. BPO providers with solid management structures and managers who maintain open and transparent channels of communication with their clients are better equipped to offer the high-level service that businesses require to fulfill their outsourcing objectives.
Also, search for a BPO partner that hires managers with a diverse set of skills. These companies are more likely to know your sector, your specific company difficulties, and how to deliver the greatest service to your clients. The average term of their management is the last factor to consider. A high rate of management turnover might add to the difficulties in your collaboration.
In Conclusion 
If outsourcing is new to you, you will almost certainly have some difficulties at first, which is why it is critical to select a reputable firm. A dependable outsourcing vendor is one that has enough case studies to demonstrate their experience, favorable customer feedback, and a dedicated team of specialists who will be there to guide you through each stage.
See our BPO case studies to see how we've helped businesses to grow.