Companies That Need Virtual Teams: A Comparison of Our Clients
Scaling and managing virtual teams is what we do best. But we wouldn't have grown from strength to strength over the last 20 years without our customers. Our customer base has evolved over the last few years too; we're seeing a whole new range of companies that need our outsourcing services. 
We don't offer a one-size-fits-all outsourcing solution. We don't believe it works, so we don't peddle a standardized, one-tier service. Every business has different goals, priorities, and stages of growth. Our aim is to provide a seamless transition to virtual teams in a way that benefits the client. So, we spend a lot of time figuring out each company's pain points and processes to maximize the efficiency of the teams we put in place.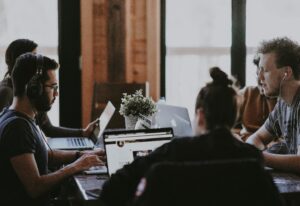 Established Company Types That Need Virtual Teams
While almost every large enterprise or e-commerce company would reap the rewards of outsourcing, we've found that most of the companies we work with fall into two main categories: 
Companies aiming for rapid growth.

Companies looking to outsource key unit activities to run smoothly so they can focus on the key objectives.
Rapid Growth
Some operations have exceptionally high overhead costs, but many businesses may choose to provide them to please clients, develop their business model, or compete in the marketplace. If the expense of expanding to handle those operations internally is too high, would take too long to implement, or would create inefficiencies in their business model, outsourcing is a smart choice.
During periods of significant expansion, a company's back-office functions tend to expand. This expansion may eat into their human and financial resources, preventing them from focusing on the core operations that made their business successful in the first place. 
For example, a medical care provider looking to grow quickly without incurring the high costs of permanent staff might need:
Customer service representatives to respond to customers' inquiries/complaints via email, live chat, phone, and issue resolution.

Back office administrative support to handle filling, paperwork, and data capturing. 
Outsourcing Key Unit Activities
Outsourcing should be considered for operations with escalating expenses. Departments that have grown beyond internal management capabilities over time are excellent prospects. Without major reorganization, an outsourcing company can often bring in stronger talents for certain tasks than what would otherwise be available. This eases demand on internal teams who could be put to better use elsewhere.
For example, a recruitment agency looking to expand quickly to meet the growing demands of the industry could benefit from outsourcing admin and routine tasks, enabling their recruiters to focus on strategic projects. Outsourcing recruitment functions like CVvetting, candidate sourcing, market mapping, data transfers, lead list verifications, and appointment scheduling frees up valuable time, leaving more room to focus on the company's main goals. 
A large recruitment firm could benefit from a virtual team made up of the following:
Research/Admin Associates to perform tasks such as candidate sourcing, ATS management, reverse sourcing, CV formatting, ResearchProjects/Mapping, and FTP Writing. 

Pre-screeners to make outbound calls and filter out candidates and schedule interviews.

Associates to handle customer care concerns.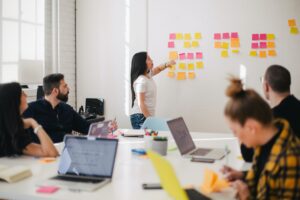 Bonus Perks: Maintaining Lower Costs & Improving the Hiring Process
During periods of business growth, the cost of purchasing equipment or moving to a new site can be prohibitively expensive. In certain circumstances, outsourcing is more cost-effective than expanding operations in-house.
If a company's expansion necessitates more office space, it's worth considering outsourcing tasks like customer service, back-office support, or data processing rather than moving to a new site. It could be significantly less expensive than expanding office space, and it is also more efficient and cost-effective than relocating.
Here are the top 3 ways we help our customers:
Reduced costs


We help companies to significantly reduce the average cost-per-hire, often by more than 50%. Our fully customized RPO solution also helps businesses to improve hiring efficiency and scalability.

Faster time to hire


There's no doubt about it: time is money and hiring additional staff takes a lot of both. With our tailored hiring process, companies can significantly decrease their time to hire.

Ability to scale


Companies need to be flexible as their hiring needs change. By evaluating and tracking performance through periodic reporting, we increase efficiencies and determine areas for improvement.
Why Our Virtual Teams Are a Cut Above the Rest
Our clients have entrusted us with establishing, building, and managing specialized outsourced virtual teams – with an emphasis on customer service and administrative tasks – since 2009.
We fully and strategically integrate with our clients' core workforces as a bespoke outsourcing firm. 
Our mission at Noon Dalton is to educate and raise awareness among business owners about the benefits of outsourcing. We work with established organizations looking for a new/additional partner to minimize local staffing needs while boosting profitability. We also work with fast-growing companies that need help setting up a team/process and determining critical performance criteria.
See our BPO case studies to see how we've helped businesses to grow.