How Executive Coaching can Help CEOs Remain Accountable
Executive coaches have become more prevalent in the last 30 years, and most individuals in organizations believe that having the opportunity to work with a coach is a good thing.
Executive coaching is so effective that it received about 1.5 billion dollars in funding just last year and coaches are used by the majority of the world's largest corporations to help senior management. What is it about executive coaching that makes it so appealing to CEOs? What do they expect to gain? In one study, coaches were asked what the most common area in which they instructed CEOs was, and the overwhelming response was "self-awareness." "Interpersonal skills, listening skills, and empathy" came in second position.
However, with deeper examination of these abilities, a picture of emotional intelligence emerges. Any rise in the former leads to an increase in the latter, which is critical for managers and CEOs in positions of leadership.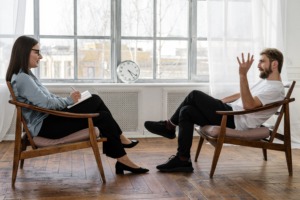 What is Executive Coaching?
The definition of executive coaching is straightforward. Executive coaching assists CEOs in making better decisions.
Having an executive coach is similar to having a mentor who helps you think through decisions from all perspectives, providing new ideas and insights. A good executive coach will assist you in identifying your challenges and opportunities, as well as working with you to clarify your priorities. Your coach will point out potential blind spots and give information to assist you in making better, more informed decisions.
They can also be a source of encouragement and support. Many executive coaches have also been successful business owners or CEOs, so they can share their significant knowledge with you, assisting you to avoid costly mistakes and make more confident judgments.
Executive coaching may help anybody working in a professional context. Those in the C-suite or who own a corporation stand to benefit the most, since their improved performance has the greatest influence on corporate culture and bottom-line outcomes.
Executive coaches employ particular tactics to help you focus on your strengths while also identifying your flaws and pain areas. They also consider the larger picture in terms of your professional and corporate objectives. They will assist you in developing a strategy and will keep you on track and accountable.
When it comes down to it, leadership is all about making wise decisions one after the other and creating a positive, productive tone for others to follow. The appropriate coach can assist you in refining your intuition, improving your judgment, elevating your work culture, and broadening your viewpoint so that you are regularly making outstanding, well-informed decisions that take your organization ahead.
Working with an executive coach may help even the most accomplished executives achieve more success (and perspective). This is due to the fact that developing excellent leadership abilities is a process – and you never stop learning.
Executive coaching on its own can be beneficial, but when combined with the strength of a CEO peer advisory group, you have an unbeatable combination for success and growth.
Consider 12-16 other company executives from non-competitive fields handling your problems as if they were their own. Assume this group is headed by an executive coach who is a seasoned mentor and accomplished leader.
Benefits of Executive Coaching for CEOs
Empowerment
Your coach identifies your flaws and talents, as well as records your progress toward accomplishing your objectives. The coach allows you to conduct introspective sessions to assess where you came from, where you are now, and where you want to go. This enables you to notice and appreciate your accomplishments.
Increased Emotional Intelligence
You become more aware of yourself and others as a result of executive coaching. This boosts your emotional intelligence and makes you more compassionate.
This makes your staff feel secure working with you since they know you understand what they go through on a daily basis.
Better Leadership Abilities 
Your executive coach will assist you in opening your mind to fresh views. When the coach asks you questions, he opens up your thought processes so that you may explore various points of view. This makes you adaptable and enables you to make accurate, rapid, and imaginative judgments even under extreme pressure.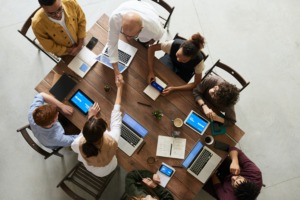 New Insights
A coach can assist you in identifying a deeper issue and determining why you or other members of your business behave in a certain way. You and your coach can work together to assess an issue and design solutions that you can utilize in similar situations in the future.
Your coach can assist you in changing your perception of how you interact with others. It is normal for CEOs to prefer to interact with people who have comparable backgrounds to their own. This, however, can limit your efficacy.
An executive coach can help you see the need of developing stronger relationships with individuals from all backgrounds because you need people to run a successful firm. You will employ employees to carry out your initiatives, some of whom may come from diverse backgrounds.
Enhanced Performance
Your coach can assist you in identifying new flaws that you were previously unaware of. You may also choose a coach who focuses on a specific weakness and will take you through the process of overcoming it. This may assist you in developing new skills and attitudes to boost your performance.
You may be able to relate to employees better after learning new skills from your coaching sessions. This will push them to work harder in order to increase overall productivity in your firm.
Effective Communication
Coaching can assist you in analyzing and improving your communication abilities. Remember that as a CEO, you must exchange a great deal of information with many teams. Your communication should be concise, timely, and effective.
Executive coaching assists you in identifying communication skills shortcomings. Your coach goes beyond just pointing out areas where you may improve. They direct you to practice those areas so that you may become more effective in your communication.
Because you interact with people from a variety of backgrounds, an executive coach may be able to help you understand how to communicate with each of them. You must be cautious about what you expose to the public in order to protect the organization's reputation. At the same time, offer enough information to alleviate concern.
When you enhance your communication abilities, you will be able to negotiate better agreements for your company. Furthermore, it enhances your confidence, allowing you to portray yourself as an industry leader.
Improved Motivation
When you start seeing results from your coaching sessions, your motivation will skyrocket. Realizing that you can overcome the obstacles you were encountering and discover solutions that provide the desired results will inspire you to strive harder to achieve your objectives.
In essence, executive coaching aids in the resolution of difficulties by allowing you to see them for what they are. And critically considering how to overcome them. Your teams are also more motivated since they perceive you leading and articulating your vision and strategies.
Executive coaching may help a leader become more receptive to new ideas and test and explore hypotheses in a secure and confidential environment. As a consequence, there will be fewer surprises and more amicable and collaborative work environments. Eventually, there will be increased team productivity and happiness. 
See our BPO case studies to see how we've helped businesses to grow.