Controlling the Narrative: How to Keep Your Sales Calls on Track
When it comes to marketing, if you don't define yourself, your competitors will. The same is also true in sales. That's why it's important to keep your sales calls on track.
Many salespeople don't start thinking about clinching the deal until much later in the sales process. To truly prepare yourself for closing, though, you must lay the basis from the outset. Controlling sales talks is the greatest method to do this. If you can achieve this, you'll be able to successfully implement a solution-selling strategy.
Most salespeople aren't adept at leading discussions, as evidenced by the fact that 80% of business is lost due to no decision at all. You must lead the prospect to a clear conclusion in sales. It's better to say yes or no than to be undecided.
Any sales call may be controlled by having a clear aim in mind, asking questions, using friendly strength, and knowing how to deal with prospects who:
Refusal to respond to inquiries

Have a never-ending supply of objections

Say they'll purchase shortly to postpone the selling.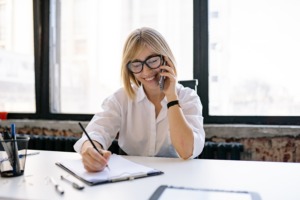 How to Keep Your Sales Calls on Track
1. Begin Each Call with a Clear Goal
Deals aren't won or lost during a sales call, and before you even pick up the phone, your mindset determines the outcome.
Ask yourself, "Why am I calling?" before making every important call. "What am I hoping to achieve? How am I going to achieve it?"
Your first answer to "Why am I calling?" will probably be banal and superficial: "I'm calling because they're in my pipeline". But you need to go deeper. Keep asking yourself why until you figure out what you actually want to achieve with this call.
From there, you need to map out how you're going to accomplish that goal. A vision without a strategy is nothing more than a fantasy—outline the specific steps you need to take to keep your sales calls on track.
2. Ask Questions and Listen Carefully.
To discover your mission, you must ask yourself questions. To keep the conversation under control, you should ask your prospect questions.
You reveal your prospect's requirements and help them to create their own answers when you ask questions during a conversation.
The incorrect questions will make you a passive listener, whilst the proper questions will allow you to steer the conversation. Here's how to come up with effective sales questions.
3. Use Friendly Strength
Finally, using friendly strength, take command of the call.
Don't act like a wolf or a lamb when selling. Prospects don't want to be bullied into a transaction, but they also don't want to work with doormats who don't have any thoughts.
Use friendly strength instead. Pay attention to your prospect's requirements. Lead the call with your knowledge. Provoke them to think differently.
In fact, confronting your prospect is beneficial: "The capacity of the salesman to teach the customers something new or challenge their thinking accounts for more than 53% of what drives B2B clients' buy choices."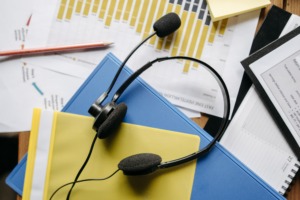 Controlling the Narrative with Difficult Prospects
You have a defined purpose and understand the value of asking questions and employing friendly strength at this stage. Now we'll go through exactly what you should say to a tough prospect.
The prospect refuses to respond to your inquiries:
"The typical B2B consumer is 57 percent along in the purchasing decision before engaging directly with any provider," according to studies. In a sales conversation, this can have a negative impact on the power dynamics. The prospect may refuse to answer any questions in such instances.
If you find yourself in this situation, use these steps to reclaim control of the conversation and keep your sales calls on track:
Make a counter-argument: "That's a pretty good procedure in a regular vendor-buyer relationship, and it's served you well."

Reframe the problem: "However, we prefer to be more than just a seller. We really want to work together."

Make the case for your product or service: "We need to understand the demands of our product  users in order to be a partner."

Sell a secondary advantage of approving your questions: "I propose that we spend only five minutes looking at how our product connects to your requirements. This will either make the following 45 minutes more productive or save both of us a lot of time if we don't end up being a good match."

Without waiting for permission, ask your first question: "Does it seem fair? I have three critical questions that will affect how I promote our product."
If the prospect continues to refuse to answer questions, either sell in the manner in which they want to purchase or walk away.
The possibility has a seemingly infinite number of objections.
What if you have the other problem—a prospect who has a slew of objections?
Allow them to talk themselves out at first. Listen instead of arguing.
When they're done, ask them, "Out of everything you stated, what's a deal-breaker, what's vital, and what's nice-to-have?" Concentrate on dealing with the game-changing objections.
Then ask, "Would you consider us the correct answer if we could handle these specific issues?"
If they answer no, follow up with, "What else do you require?"
Ignore the nice-to-haves until you've addressed their deal-breakers and critical requirements. Concentrate on the most important topics.
The prospect postpones their purchase by stating that they will do it shortly.
"I'll purchase shortly," however, is a concealed minefield. The dialogue may have looked to be fruitful, but "unexpected" obstacles will continue to arise, postponing the sale forever.
Ask the prospect directly, "Is there anything that might jeopardize our collaboration or prevent this deal from being signed?"
This will assist you:
Identify potential roadblocks to the transaction.

Confirm the prospect's intent to buy.

Close the sale more quickly

Find out why the prospect is still not ready to buy. If you can fix the problem, do so. If you can't, terminate the conversation by reiterating your desire to close the sale and outlining the next steps.
Control the Sale by Controlling the Narrative
Remember to question yourself, "Why?" before making each phone call. What? How?" You will be more focused if you have a goal and a game plan. Then, to keep your sales calls on track, ask questions, listen, and utilize friendly strength. Maintain the flow of your sales calls.
The same rules apply whether the possibility is tight-lipped, confrontational, or delayed. The sort of questions you ask will be the only thing that changes.
Walk away if the prospect still refuses to compromise. Create a win-win situation by finding another prospect who values your knowledge.
See our BPO case studies to see how we've helped businesses to grow.