How to Reap the Benefits of Outsourcing in E-Commerce
E-commerce stores have changed the way people shop, browse, and recommend products. People can now explore, find, and buy things from the comfort of their own homes thanks to online shopping. Machine learning, augmented reality, and the Internet of Things are increasingly being used by the industry to improve our shopping experience.
But what does that mean for e-commerce business owners? Does the need to constantly innovate take away from the day-to-day running of the business? Does running an e-commerce platform make it more difficult to focus on critical tasks? 
Here's the uncomfortable truth:
Problems like duplicate content, brand interference, and product returns have arisen as a result of stores juggling too many operations with little resources. 
So what's the solution?
Outsourcing in e-commerce allows business owners to tap into the expertise of other industries to improve the client's overall online shopping experience.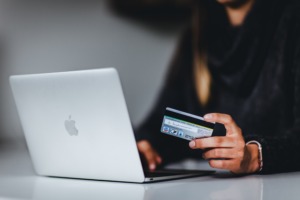 What You Need to  Know About the State of E-Commerce 
According to studies, more than 2.14 billion people will buy products and services online between 2021 and 2022, with 95% of retail purchases expected to be made online by 2040. Businesses must keep up with the increased demand and provide a flawless experience to meet the ever-growing demands of the "online shopper".
When thinking about the concept of e-commerce, most people envision convenience, simplicity, and ease of use. It's a mental image of early morning shopping from home, a mug of coffee in hand, pajama-clad and fully relaxed. Orders are placed, payments are processed, and packages arrive without complaint within a few days.
In actual fact, the statistics are a little grim:

One out of every three items ordered online gets returned

Wrongly delivered products account for 22% of all returns

Seller churn is caused by brand interference (and even 1% of seller churn can have a significant impact on revenue)
It's enough to make you want to reconsider e-commerce altogether. However, with online shopping gaining more and more momentum as the minutes pass, if you don't have an e-commerce platform as a retailer, you're already running far behind your competition.
By outsourcing key e-commerce business functions, you could find yourself head and shoulders above the rest. It's all about smart planning and working with an outsourcing partner that knows the lay of the land. 
Business Functions You Should Be Outsourcing in E-Commerce
It may make sense to outsource the full arm or a portion of the operations and management, depending on your brand's strategy and needs. Any tasks that overwhelm your in-house team, or detract from your core focus, can and should be handed over to someone with expertise and knowledge in that particular sphere.
A few of the e-commerce functions you can outsource include:
Order Processing and Fulfillment
Fast shipping and an easy delivery process are rated as the top two qualities of a great online store experience. Businesses must find ways to handle increasing demand for orders while maintaining consumer satisfaction.
From a practical standpoint, order fulfillment and processing necessitate significant expenditures in warehouses, delivery logistics, and other related solutions. The right outsourcing partners already have the infrastructure in place to handle all of these duties for you, and can alleviate the financial burden you might face when trying to go this road alone. 
Customer Service
Customer service excellence is a competitive advantage. It creates favorable feedback and testimonials, increasing brand awareness and expanding your consumer base. Providing high-quality products is half the battle for your eCommerce business's success. The customer service team handles the rest. Angry customers vent their frustrations in public, which might cost you money in the long run. Outsourcing customer service has been shown to reduce the number of angry consumers and negative remarks. 
People read and rely on reviews to determine how satisfied other customers were with a product or service. According to studies, over half of customers would cease buying from a firm if they had a bad experience. Outsourcing customer support reduces these risks while increasing customer loyalty.
Outsourcing customer care means that businesses can answer customer concerns, troubleshoot problems, and collect feedback from customers with outstanding care and consistency. Outsourced customer support professionals might also operate outside of normal business hours to better serve an international client base.
Product Listing and Catalog Management
When window shopping online, the first thing potential shoppers see is your catalog and the accompanying product listings. To entice, inform, and convince customers to make a purchase, each aspect involved—product title, image, and description—must be professionally crafted. With the development of voice assistants, these listings must also be voice search optimized.
Around 42% of e-commerce websites present too little product information in their product galleries, making it difficult for customers to determine whether or not a product is worth investigating. By outsourcing product listing optimization and catalog management, you can ensure that your online catalog is accurate, well-written, and search engine-friendly.
Accounting and Bookkeeping
Maintaining financial records and bookkeeping are essential for any business. Keeping track of your profits and expenses is an important component of identifying growth opportunities and avoiding potential pitfalls. However, financial management at the corporate level necessitates a high level of expertise.
Outsourcing your accounting and bookkeeping considerably decreases the risk of error and ensures that your company's finances are in order. You can also rest certain that your company complies with all tax and financial regulations.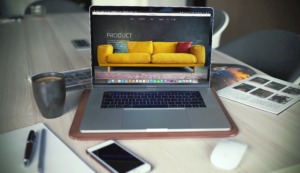 Get a Competitive Advantage with Outsourcing in E-Commerce
Outsourcing in e-commerce will help your company get a competitive edge in the marketplace. Specialized e-commerce services enable you to focus more on your core business while also enhancing productivity and efficiently managing internal teams. 
When you use a full-service e-commerce outsourcing partner, you'll save roughly 90% on operational costs by relying on an external team to handle technology deployment, inventory management, fulfillment, returns, customer support, and business infrastructure. Where you would need to invest in building your e-commerce business and all the required infrastructure from the ground up, a reliable outsourcing partner will already have the required systems in place.
A full-service e-commerce outsourcing partner does business with a whole load of technology partners, shippers, carriers, and packaging suppliers. As a single business entity, you're unlikely to attain the economies of scale that a full-service e-commerce provider can deliver. You won't be able to get the best pricing for web servers, fraud prevention, payment processing, web developers, tax solutions, warehousing, packing, and shipping if you go this road alone.
It's also unlikely that you'll access vast economies of e-commerce expertise within your own team. Ecommerce conversion, worldwide localization, subscription management, product fulfillment, and other challenging aspects of global e-commerce are probably not in your wheelhouse. That means you'll be far less effective at managing orders, maintaining a smooth supply chain, and quickly resolving issues when they emerge. 
So why risk it on your own terms? You can surpass competitors who aren't playing the game smartly – and outsourcing in e-commerce is the way to do it. 
Noon Dalton is your dedicated resource to provide remote teams. Contact us today for more information.
See our BPO case studies to see how we've helped businesses to grow.