Fast-Growth Companies Can Also Benefit From Outsourcing
Fast-growing businesses must be nimble and resourceful with their time and resources in order to scale effectively. These businesses also require a holistic perspective of how they want their customer service offering to function — and if they are ready to provide the greatest hands-on help to their clients. But how can fast-growth companies benefit from outsourcing?
Every company has a set of core capabilities. If you own a restaurant supply-chain management firm, for example, providing fresh food to local eateries is likely your primary expertise. Alternatively, if you operate a fast-growing software business like Uber or Lyft, your main competence is providing a platform that connects drivers and passengers.
But there's a lot more to running a great business than focusing on your primary competencies. Lyft, for example, must screen its drivers, manage a payment network, and handle customer queries and complaints in addition to pairing customers with drivers. These operations, which are unrelated to the company's core goal, are all necessary for the firm to continue to function successfully.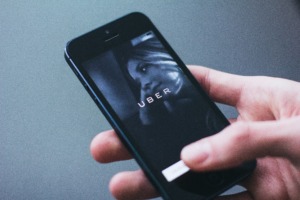 If there is one answer that many business owners and top managers agree on, it is that outsourcing is frequently the best way to handle challenges that are outside of your company's core capabilities. A reliable and specialized business process or contact center outsourcing partner can help you perform a variety of activities faster, at lower prices, and in larger quantities.
For instance, the CEOs of 360 privately held product and service firms named in the media as among the fastest-growing U.S. enterprises during the previous five years were interviewed for the PricewaterhouseCoopers Trendsetter Barometer. The firms questioned had revenues and sales ranging from $5 million to $150 million.
Almost all of the fastest-growing private firms in the country, 83%, outsource HR operations and expect to do so for at least the next two years.
There are a number of critical business activities that are commonly outsourced out to third-party firms, especially for high-growth businesses in areas including high-tech, biotechnology, and renewable energy.
Customer Service Outsourcing
One of the business process outsourcing market's leading sectors is call centers. Multi-channel contact centers, which communicate with consumers via voice, live chat, social media, and email, have developed from round-the-clock contacts with clients on the phone.
To facilitate effective interaction management across all of these channels, several onshore and offshore contact center BPOs have deployed cloud contact centers and unified communications systems. It also allows for real-time and historical performance monitoring in relation to service level agreements.
Marketing and Advertising
As extensions of a company's in-house marketing team or as a cost-effective means to outsource the creative, technical, and tactical components of marketing campaigns, digital marketing, and advertising firms are equally profitable. Many firms are using self-service and e-commerce websites as stand-alone profit centers.
Companies that lack core capabilities in digital and physical marketing and advertising are collaborating with agencies all around the world. 
Smaller teams can benefit from the improved incoming and outgoing activity, even though contact centers are typically thought of as huge teams of agents.
Screen sharing sessions are frequently required by digital companies to demonstrate design project phases and present information such as SEO traffic and ranking.
How Fast-Growth Companies can Benefit From Outsourcing
Non-core work can be outsourced to save both early-stage and later-stage start-ups time and money, allowing founders and in-house personnel to focus on what they do best. Here's how fast-growth companies can benefit from outsourcing.
Identify Pain Points
According to Frank Fredericks, the CEO of Mean Communications, a consulting business for NGOs and start-ups, it takes self-reflection to figure out where a new company needs outside support. "It's all about figuring out what your personal problems are. It's like a Venn diagram exercise: I make a list of where I waste the most time, what I could pay someone to do for less money, and what I despise doing. I search for what ends up in the diagram's center overlap," Fredricks explains. "I rank that list based on what takes the least amount of training. I attempt outsourcing work or process in a limited, low-risk method first, and then build up from there."
In-House vs. Outsourced Tasks
When seeking to simplify for efficiency, the Venn diagram exercise is a tool that may assist business owners to identify what to outsource. "Knowing what your core skill is as a business is a good place to start," says Greg Moran, CEO of Zoomcar, one of India's fastest-growing car-rental start-ups. We use a third-party driver service that provides on-demand personnel to outsource our car home-delivery service. We outsource because it is a more effective use of cash and we don't have any expertise in human resources."
Select an Outsourcing Location
There are numerous aspects to consider while choosing an outsourcing site, including distance, cost, and culture.
Take, for example, the Philippines. It is one of the most westernized Asian countries, and labor costs are still reasonable, especially for a highly trained staff that speaks American English fluently. However, for other firms seeking a more hands-on approach to their outsourcing collaboration, the sheer distance might be unattractive.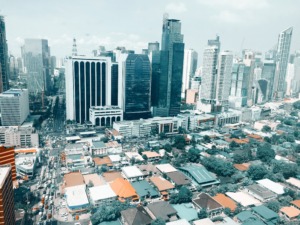 Nearshore destinations such as Central America, for example, are only a short and often direct flight away. Central America is one of the fastest-growing outsourcing locations in the business, with a strong cultural affinity for the United States and a large multilingual labor pool.
A nearshore presence may be a smart method to increase customer service while keeping a lean in-house workforce for a small or medium-sized firm that plans to operate only in its region. A firm may, for example, employ a nearshore partner to handle customer support phone calls while the company handles social media and chat.
However, if a company has — or plans to have — a genuinely worldwide reach, choosing an outsourcing partner with various locations is an excellent scenario, given their multilingual support requirements and desire to preserve cultural standards.
Find a Trusted Outsourcing Partner
As a business grows, outsourcing allows them to stay nimble enough to maintain a tight, fast-paced production schedule. According to Moran, finding a reliable outsourcing partner generally entails asking around among industry colleagues and conducting research on possible prospects. "Working off a reference is usually a good idea. Overall, that makes things a lot simpler," he adds.
Because an outsourcing partner serves as an extension of your brand, cultural compatibility is also crucial. You can feel certain that your outsourcing partner is providing the brand experience you would expect to offer internally by establishing an alignment of values, goals, and objectives.
See our BPO case studies to see how we've helped businesses to grow.