How to Avoid Outsourcing Problems
Outsourcing is undeniably a useful option for businesses of every size. Many businesses profit from outsourcing technology management, customer support, and back-office activities, and the outsourcing industry is thriving. However, outsourcing, like any other business endeavor, can be performed successfully or disastrously. 
Failing to plan for management changes, inability to manage a team of vendors, excessively ambitious projects, tepid executive buy-in, and failure to recognize the complexities of offshore are some of the most prevalent causes for outsourcing failure.
So what do you do when outsourcing goes wrong?
It's probably best to try to avoid outsourcing problems altogether.
How to Prevent Outsourcing Problems
When Choosing a Provider:
1. Don't Settle for the First Provider You Come Across
When making business decisions, information and research are essential. 
If you use Google to look for outsourcing providers, keep in mind that the first results you get are either sponsored ads or because they have ranked well for their search keywords. Neither of these implies that they are the ideal supplier for you to select. Do your homework while looking for a supplier, and you'll be happier with the outcomes.
2. Don't Outsource Everything at Once
It may be tempting to delegate your whole to-do list to your new outsourcing supplier, but resist. Begin by outsourcing some of your responsibilities to the supplier and monitoring their performance. Did they follow the regulations and criteria they stated they would? What is the work's quality like?
This will give you a better sense of how you will collaborate and will increase your confidence in handling larger or more complicated jobs over to them.
3. Don't Look for the Cheapest Option
Will a super low-cost outsourcing company accomplish the job? Maybe. Will they perform an adequate job? Maybe, but probably not.
Companies and providers develop their price structure depending on a variety of factors, including the demand for their product, the cost of manufacturing or developing the product, the product quality, and their own overhead expenditures, which must be recouped in some way. Low pricing indicates that something is amiss. 
4. Pay Attention to Online Reviews
Don't dismiss what others are saying about outsourcing firms on the internet. Other company owners who have utilized them have valuable knowledge to share, whether it steers you toward or away from a supplier you've been considering.
Online reviews offer a window into how people see a firm, and it's one of the greatest methods to empower yourself with knowledge before choosing a service.
5. Don't Micromanage Your Outsourcing Provider
Outsourcing providers are not employees of your firm; they are completely different organizations. If you want to be able to micromanage someone, hire an employee, or work one-on-one with a freelancer or contractor.
Once you've done your homework and chosen your supplier, they should have already passed your stringent "tests" – no need to monitor them while they execute the things they committed to.
Once You've Chosen a Provider:
1. Set Realistic Expectations
Transition and transformation are two words that may be applied to outsourcing in a variety of contexts. Ensuring a shared understanding of what is being outsourced and what should happen after outsourcing is critical to getting any new partnership off to a good start.
Many organizations want to outsource in order to solve a problem, but are secretive about the nature of the problem or limit their capacity to solve the problem by opposing change. Consider a scenario in which your assessment method is flawed. You were doing far too many interviews and employing individuals who did not perform or remain. You make the decision to outsource the problem.
After the services are transferred to the new provider, they devise plan after plan to solve these difficulties. However, each requires a change in the process, and you are resistant to change.
During the first contracting phase, agreeing on a clear service charter that specifies the outsourcing provider's duties to deliver and giving them total authority over the transformation plan avoids all of the possible issues listed above. At the absolute least, it can serve to identify where the problems are.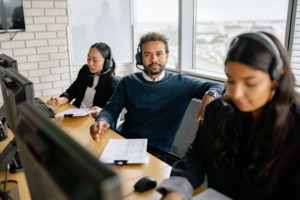 2. Give Your Partner a Seat at the Table
Giving their account lead a place at the management table is the simplest approach to ensuring that your outsourcing partner feels like an essential member of your team. This allows your partner full access to talent dialogues inside your organization, as well as revealing your objectives to help your partner understand your priorities and areas of focus. It can also aid in the development of professional connections among your leadership team members, allowing the outsourced partner to function as an extension of your own team and be more productive.
This degree of involvement allows your partner to immediately grasp your company's needs and provide suitable ideas on how they might handle your issues that you may not have realized they could assist.
In contrast, consider a situation in which your partner is denied access to your leadership team and is only able to work based on what you tell them. This develops a dependence on you, increasing your effort and limiting the areas in which you may improve. Constraining a spouse in this manner is a formula for catastrophe in the long run.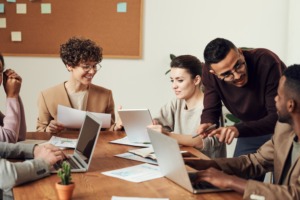 3. Keep Services Relevant
"Change is the only constant" is a term that is becoming increasingly important in today's economy. It is vital to work with a supplier who is always looking for new and improved methods to offer services, proactively introduces them to current clients, welcomes relevant and beneficial advancements in the technological environment, and adjusts to changes in the client organization and marketplace.
There are several tales of disgruntled customers and end-users of outsourcing services who haven't noticed a discernible difference in what they're getting after their programs went live. When compared to the enormous advances in technology and how services are accessible throughout their own consumer lives, this is very unexpected. 
As a result, services get progressively more stable over time, and the injection of new leadership, a new provider, and fresh thinking and ideas are frequently required.
Noon Dalton is your dedicated resource to provide remote teams. Contact us today for more information.
See our professional BPO services here, including:
See our BPO case studies to see how we've helped businesses to grow.