How Does HR Outsourcing Work?
HR functions are among the services that businesses are most likely to outsource – for a variety of reasons. These include cost savings and allowing human resource specialists to focus on more strategic endeavors.
HR outsourcing provides a number of advantages over internal HR departments and Professional Employment Organizations, and it can be a huge help to your company. HR outsourcing assists you in gaining control over your payroll and benefits, streamlining your HR accounting process, and saving time and money.
What is HR Outsourcing
HR outsourcing entails enlisting the help of a professional consulting firm to "look after" all of your HR needs. It can be done for a short or extended period of time.
It's crucial to keep in mind that different HR firms have varying levels of knowledge. Some businesses are primarily concerned with outsourcing typical HR administrative duties such as payroll and the formalization of employment contracts. Others take a more comprehensive approach, providing services such as performance coaching, staff inductions, recruitment, and workplace culture programs.
A more comprehensive solution is required for firms dealing with difficulties that are more sophisticated than your typical day-to-day HR activities.
Partnering with an HR provider to assess your business needs, audit your present HR procedures, and establish an HR plan is a strategic approach to outsourcing. After that, a specialized HR professional with vast experience will be assigned to work with your company to fully implement the strategy.
Outsourcing agreements typically require this HR expert to work part-time, while full-time hours might be negotiated. The HR specialist might work for your company on-site or remotely from a separate location.
The following categories can be used to categorize HR outsourcing services:
Application service provider:

A collection of organizations that specializes in providing hardware and software applications to large corporations that have built application packages to assist HR tasks.

Business process outsourcing:

The distinction between ASP and BPO is that BPO clients communicate directly with firm personnel via call centers. Multinational corporations prefer BPO since they operate in multiple countries and employ a large number of people.

Total HR outsourcing:

The service providers are in charge of the entire HR function in this scenario. In this case, businesses do not have their own separate HR department.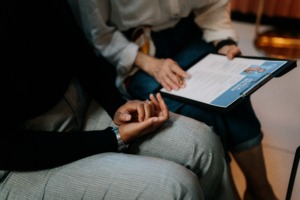 But How Does HR Outsourcing Work?
This is the biggest question people usually have when it comes to HR outsourcing. How does it work? Do you have a crew that comes in one day and takes over all of your employees? Do you send your employment information to an HR outsourcing firm and then never hear back? You're being a good manager if you're curious about the HR outsourcing process. It's only normal to want to fully comprehend the HR outsourcing process before using it in your own company.
Working with an HR outsourcing firm, they can collaborate with your team to provide assistance throughout the entire employment life cycle. When a supplier offers the option of working with an expert HR professional, you may expand the range of services and support on offer. For example, in compliance, an HR professional can advise you on applicable compliance requirements so that you can ensure that your employment and safety practices comply with federal, state, and local laws. As well as the regulatory requirements of a variety of agencies, such as the Equal Employment Opportunity Commission and the Department of Labor.
An HR specialist can also help with the following crucial areas:
Managing employee interactions and resolving issues

Administration of employee benefits

HR training programs for managers and workers on-site

Creating regulations to include in your employee handbook

Programs to improve workplace safety

Creating workflows and doing staffing analyses

From interviewing and hiring to employee discipline and termination, we can help with many aspects of the employment life cycle.
Why Consider HR Outsourcing?
Let's start with a look at some of the most typical HR issues that firms face:
Issues with compliance that recur

Problems with recruitment and retention, such as not being able to find the proper people to fill certain positions

Problems with employee behavior

Employee performance is slipping
If you're dealing with these issues, you're undoubtedly struggling to find the time to address them, and you may lack the essential skills to do so confidently.
Outsourcing your HR needs will relieve the stress of having to deal with these difficulties on your own.
Human resource management is evolving and getting increasingly complicated. The rising number of tasks may be too much for HR departments that are already overburdened and unable to reorganize their schedules. HR experts polled in the Paychex Pulse of HR Survey agreed, stating that the most difficult HR challenges for them were:
Keeping up with regulations (36%);

Tracking employee time (31%);

Training and development (34%);

Administering benefits (29%).

Attracting talent (30%); 
When you add in the issues posed by the COVID-19 pandemic — such as keeping employees motivated and engaged, keeping employees informed, and managing staff stress, to name a few – HR managers have more work on their hands than ever.
Small businesses might benefit from an outsourced HR solution that is tailored to their specific needs. A third-party HR service provider can help with:
Background checks, employee help and counseling, flexible spending account administration, COBRA administration, workers' compensation, health care benefits administration, retirement benefits administration, and payroll processing.
Your HR team will be better positioned to make broader, longer-lasting contributions in the future if administrative chores are delegated to a third party.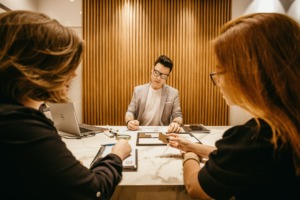 Best Practices for Outsourcing
Any company would benefit from outsourcing HR functions. It allows you to streamline company operations, save money, and gain access to outside expertise. But what are the first measures you should take to begin the outsourcing process? Here are some pointers to help you figure out how to get the most out of outsourcing.
Define HR's Function
What is the HR department's overall mission? If recruiting and training are top objectives, it may be sensible to explore outsourcing additional secretarial tasks like payroll and policy development. Determine which tasks can only be completed by someone who works for your company.
Determine What You Can Outsource
Not all HR responsibilities are candidates for outsourcing. Temporary staffing, drug screening, background checks, and relocation are all crucial to any business, but none of them are the company's driving power. Regulatory compliance, for example, is sometimes better handled by an outside organization with more knowledge and experience with current laws and regulations.
Benefits of HR Outsourcing
Reduced Costs
Hiring in-house HR staff necessitates paying each employee a salary as well as providing them with the necessary infrastructure and software. It's considerably less expensive to have access to a team of specialists that can use their knowledge and resources to help you resolve your HR difficulties with an outsourced HR consultancy.
Access to HR Software
A third-party HR staff will almost certainly have access to the most efficient and effective HR software, which will help to streamline operations like payroll and performance evaluations. HR software will enable your staff to perform numerous human resource duties on their own, reducing the need for troubleshooting and allowing you to focus on running your firm.
More Expertise
Unlike an in-house consultant, who may be a generalist and lack all of the specialized skills you require, an outsourced consultancy is more likely to have a team of seasoned professionals in a variety of HR specialties, including payroll and employee relations. They'll have dealt with everything from hiring to firing to handling office politics, and they'll know how to handle any situation that arises.
Improved Compliance
One of the most common concerns from business owners is their difficulty in keeping up with constantly changing employment rules, as well as their fear of facing penalties for unintentional non-compliance. It is your HR provider's role as a third-party consultant to stay current on legal requirements for businesses and to know how to execute them conveniently and promptly for your company. You won't have to worry about remaining compliant because they will do the work for you.
Improved Recruitment
An experienced HR team with access to top-tier resources is far more likely to hire the best applicants for your company than a busy in-house employee. They'll have the time and knowledge to find applicants, filter them according to your preferences, and give you any advice you need on the hiring process.
In Summary
HR plays a critical part in your company's success. Don't take shortcuts with your HR management, considering all of the functions HR is responsible for. Most firms will eventually begin to outsource part, if not all, of their HR operations as they develop. It's more cost-effective, and it'll lead to more efficient and effective HR management in general. You can focus more of your time and resources on topics that directly pertain to the growth of your business by outsourcing many of the tasks that HR is responsible for.
Noon Dalton is your dedicated resource to provide remote teams. Contact us today for more information.
See our professional BPO services here, including:
See our BPO case studies to see how we've helped businesses to grow.