Is the UK Outsourcing More Jobs?
At this point, nobody wants to read another blog about Covid-19 or Brexit. But when it comes to UK outsourcing, there are some changes on the horizon worth mentioning. 
As if Brexit hadn't put businesses under enough pressure, the Coronavirus (with new variants) has had an impact on the modern workplace. For nearly 2 years, companies have had to adopt an "adapt and survive" type of mantra. But with the world opening up a little more every day, they're tired of simply treading water. 
For the first time in 11 years, the UK finds itself in recession. This puts business leaders in a precarious position. They are fighting to kickstart recovery whilst facing economic uncertainty in the face of additional waves of the pandemic. To grow revenue and exploit market opportunities during a time of such great financial constraint isn't easy. But can it be done?
Business owners are under intense pressure to deliver digital transformation and cost reduction. To achieve this, outsourcing may need to become a major part of the "new normal".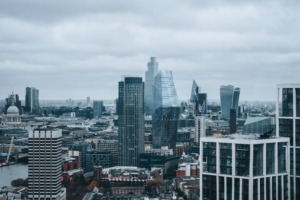 UK Outsourcing and the Remote Working Revolution
Over the last 12 months, there's been an enforced transition to fully remote working for many (if not most) businesses. With little to no choice in the matter, this shift has helped to combat misconceptions and concerns around UK outsourcing. Business owners are realizing that collaborating with other professionals and managing remote teams is not only possible but also more efficient in a virtual working environment. 
UK businesses seeking customer support, data processing, or recruiting services, for example, are increasingly open to taking advantage of distributed teams. You can effectively manage these teams through collaboration platforms and videoconferencing tools. 
UK outsourcing is making it easier for companies to overcome the geographical chasm. Finding the right partner overseas is no longer the logistical nightmare it once was. It's easier than ever to plug skills gaps within an organization and to solve critical business needs with outsourced teams. 
Where Brexit – and the resulting talent shortage – made it more difficult for firms to hire in-house tech teams, the remote working revolution has created opportunities for accelerated digital transformation. 
Sectors Most in Need of UK Outsourcing
Research shows that 28% of UK companies are looking to outsource at least one business area following the Covid-19 pandemic. Over a third of businesses in the country are keen to adopt a more remote method of working. This is in contrast to previously, where they might have been more resistant to the idea. Whether this is a result of a local talent shortage or the need to maintain social distancing in the office remains to be seen.
Currently, businesses in the retail, travel, and hospitality sectors seem to be most keen on renewing existing outsourcing deals. As well as forming new partnerships. Their requirements are centered mostly around sales and customer support services. Companies in the utility, technology, and pharmaceutical sectors have a more profound need for outsourced services that can improve their digital capabilities as well as their cloud, network, and data operations.
According to research from Opinium and LiveArea, there will be a shift in outsourcing requirements over the next few years. In 2022 and beyond, the areas of business most likely to be outsourced are marketing (32%) and  IT (37%). 
While cost optimization is the main reason for outsourcing, higher service quality and digital transformation are the clear runners-up. In some companies, a severe shortage of knowledge and skills necessitates the hunt for reliable outsourcing providers. 
Outsourcing Helps UK Businesses Overcome Obstacles
A solid UK outsourcing partner can help your business overcome instability in the current climate. Whilst simultaneously overcoming post-Covid and post-Brexit obstacles. This will allow you to: 
Develop new ideas and test approaches
Globally, we're still facing several years' worth of uncertainty. Businesses need to continuously test and validate their post-Covid strategies and propositions. A reliable outsourcing provider can help you extend your reach into new markets without drawing attention away from your core areas. 
Manage unforeseen short-term needs
Businesses need to be able to deal with unpredictable situations and fluctuating requirements. Outsourcing will enable you to scale up or down with minimal risk, allowing you to react to new opportunities when they arise.
Reduce overhead management costs
Outsourcing enables you to extend your company's management bandwidth in order to focus on priorities. Having more experienced hands on deck also helps you to plan strategically for future growth.
Access specialist skills and improve performance
A reliable outsourcing provider boosts your company's capabilities with new skills and up-to-date knowledge. Dedicated resources, bespoke technology, and optimized processes help to streamline day-to-day tasks and any service areas that require a new approach. 
Gain competitive market and customer intelligence
With the right outsourcing partner helping you focus on growth and expansion, you'll be able to get your hands on valuable insights. These should be based on sector-specific knowledge and a data-led approach to information gathering.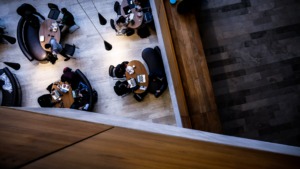 Rely on Outsourcing to Drive New Business and Increase Resilience 
Finding the right UK outsourcing partner might seem intimidating but the competitive advantage certainly outweighs any unlikely pitfalls. Now is the best time for UK businesses to combat the talent shortage problem and access the skills needed to scale. 
Assessing an outsourcing firm's market reputation is much simpler than it used to be. A quick Google search should offer a good impression of an outsourcing company's history, including an overview of their past projects and results.  And, most importantly, a glimpse at their track record for quality and reliability. Take some time to peruse a few reviews and ask for a "getting to know you" call to further assess their capabilities. 
To help your business navigate the uncertainties of the current global market, make sure that you find a UK outsourcing partner that is a good cultural fit with demonstrable sector experience. Working in close harmony with a vendor that fits the bill will help your business thrive during a time when many others will merely survive. 
Noon Dalton is your dedicated resource to provide remote teams. Contact us today for more information.
See our professional BPO services here, including:
See our BPO case studies to see how we've helped businesses to grow.