Business Processes Real Estate Firms Should Outsource
With new methodologies emerging almost weekly, and the relatively slow growth of the global economy, the real estate industry has become fiercely competitive. Companies are feeling the need to limit expenses whilst preserving profits. Many real estate agencies are looking to streamline their business processes for higher efficiency. They are facing the need to shift from legacy systems to adopt newer enabling technologies. 
With the help of business process outsourcing, real estate firms can outsource various mundane, repetitive tasks that would otherwise require the attention of skilled in-house staff. To this end, Noon Dalton offers a range of outsourcing services specific to the real estate industry, including customer service, data entry, appointment scheduling, and other administrative tasks.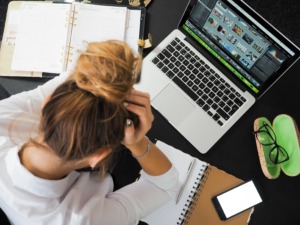 Challenges Currently Facing Real Estate Firms
With changing regulatory norms and slow market growth, there are many challenges facing real estate firms. These challenges could be helped by business process outsourcing.
Cultivating a Database for Referrals
According to research by Brian & Buffini, 82% of all real estate transactions come about as a result of referrals. More than this, 25% of agents generate more than 50% of their business through referrals. For average agents, this number is closer to 42%. Despite this, only 25% of agents actively cultivate their current and past clients for referrals.
Rather than seeking out prospects in the final stages of the buying cycle, real estate firms should be nurturing contacts through the earliest stages of the buying cycle. They should also keep up communication with contacts regularly, and follow up with clients after the transaction. 
Growing Online Competition from Listing Portals 
With the proliferation of online listing portals such as Zoocasa, Homesnap, and Zillow, the role of agents is becoming limited. The success of these platforms can be attributed to their user-centric nature, and referrals are becoming even more important.
Millennials are seeking out an agent at increasingly later stages of the buying cycle. And, digital advertising is becoming less effective, as sellers and buyers opt for ad-free services. In these tumultuous times, social networks are crucial for finding referrals.
Adapting to Technology Trends
Agents today must be as savvy with technology as they are with prospecting. Changing data security and privacy policy regulations, algorithm and SEO best practices updates, and SMART home technology are constantly changing the industry. Agents must keep pace with new trends and technology. 
Business Processes Every Real Estate Firm Should Outsource
A business process outsourcing resource can assist with a variety of tasks and services, helping your firm to increase productivity and decrease operational expenditures.
Upload and Manage All Online Marketing
A remote team can manage all online marketing, leaving skilled internal staff to focus on profit-creating tasks.
Posting listings to property portals:

Creating detailed listings on listing service websites allows remote teams to widen the opening of your sales funnel and bring in new leads
Managing social media, running social media campaigns:

Over a third of the internet's daily traffic comes from social media, and managing these platforms takes time and experience. 

Regularly scheduling email campaigns:

An effective way to promote new property listings and maintain communication with existing clients, remote teams can schedule regular email campaigns.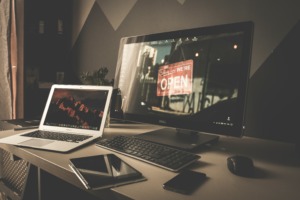 Schedule Contractors for Photos, Cleaning, and Repairs
Before listing a home or apartment, you often need the services of professional cleaners, photographers, and repairmen. A remote team can handle all appointment scheduling, allowing you to focus on more important business tasks.  
Coordinate Property Showings
Remote teams work with the title company to coordinate closing times and sending updates as needed. They also help to schedule showings with buyers, serve as client coordinator, and schedule times for you to meet with clients. 
Maintain Client Database
One of the most vital tasks that can be outsourced to a remote team is organizing and maintaining your Customer Relationship Management (CRM) database. The cornerstone of any real estate firm, your client database must be updated, managed, and structured well in order to be effective. 
Noon Dalton provides remote teams, specifically trained to work within the real estate industry, with a wealth of experience, who know the best way to set up and manage your database.
Data Entry
In the real estate industry, attention to detail is vital. Failure to upload or update client information such as names, contact numbers, email addresses, and residential addresses, can sometimes mean the difference between a lost opportunity and a sale. Delegate this time-consuming task to a remote team instead. 
Leading the industry in remote teams for business processes, Noon Dalton offers access to talent in a range of specialties. These include finance, administration, operations, research, recruitment, and more. Therefore, if your business is experiencing a period of high growth, or there are tasks you find you no longer have the time for, get in touch with us today. 
Noon Dalton is your dedicated resource to provide remote teams. Contact us today for more information.
See our professional BPO services here, including:
See our BPO case studies to see how we've helped businesses to grow.