Benefits of Business Process Outsourcing For Insurance Companies
Can business process outsourcing really help the insurance sector? Let's have a look.
Stringent regulatory norms and changing market drivers are leading to a substantial change in the insurance industry. And businesses are facing many operational challenges.
These include the need to establish a competitive pricing model and improve turnover ratios. Increased competition and the complex, highly volatile nature of today's business environment means that businesses in the insurance sector must continue to streamline back-office operations and minimize operating expenditures. As well as increased focus on the customer experience.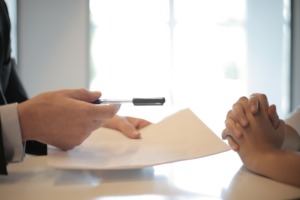 Business process outsourcing represents a strategic opportunity for insurance companies looking to flourish in these trying times. In other words, it creates a foundation of growth and profitability by helping to reduce costs and set the stage for future expansion.
Insurance companies may benefit from outsourcing various aspects of their operations. From underwriting and claims handling, policy serving, and any other services which may reinforce those functions. Noon Dalton offers a range of customer service, transaction processing, invoicing, and data entry services.
Challenges Currently Facing Companies in the Insurance Sector
In their Insurance Industry: Top Issues annual report for 2019, PricewaterhouseCoopers highlights a few of the main challenges currently facing the insurance industry. These include the necessity to improve the customer experience, changing regulations, and the reduction of operating costs to remain competitive.  
With the want to simultaneously improve performance and productivity, whilst reducing expenditure, many companies are turning to new solutions. Business process outsourcing, for instance. 
Some of the tasks and processes that may benefit from outsourcing include:
Call Center Services
Customers now increasingly expect a personalized approach and instant support. Outsourcing call center services allows the repetitive task of managing customer care to be handed off to external staff. This ends up freeing up in-house personnel to put their knowledge and expertise to better use. 
Outsourcing customer support allows a business to respond to any customer queries around the clock, 365 days a year. Remote teams can also follow up with clients after claims are filed and explain various coverages to the customer, ultimately building customer trust. 
Data Processing Services
Perhaps one of the most critical functions carried out by insurance companies, data processing, is a task that many successfully outsource. Examples of this include accurate data entry from client paperwork, or from business transactions such as receipts, bills, and transactions such as sales of insurance policies. Noon Dalton offers a range of general, administrative, and data entry services to assist with every aspect of your business. 
Data Mining Services
Data mining can help to detect useful patterns in customer data. This enhances decision-making capabilities. Outsourcing data mining can help insurance companies to identify risk factors that predict claims, losses and profits, as well as providing: 
Customer-level analysis

Sales and marketing analysis

Insights on developing new product lines

Financial analysis

Estimations on outstanding claims provision

Predictions for fraudulent claims
Underwriting Services
Underwriting is crucial to the launch of new products. And thanks to financial constraints, many companies cannot afford to spend on training fresh talent. To deal with the shortage of underwriting skills, many insurance companies turn to outsourcing. 
Advantages of Business Process Outsourcing
For insurance companies, a robust BPO model offers standardized business processes, a rationalized delivery model, and a commercialized approach to operations and customer retention. Outsourcing increases a company's operational capacity by placing the burden of non-core tasks on the outsourcing provider, improving the productivity and efficiency of internal staff.
There are many benefits of outsourcing, including:
Reducing Operating Expenditures
Outsourcing certain functions can result in large savings for insurance agencies:
Training Expenses:

According to the

Association for Talent Development

it costs a company an average of $1,195 to train one employee. With outsourcing, companies can save the money, time, and resources you would usually spend on training and up-skilling.  

Benefits:

By law, many companies are required to provide certain benefits to their full-time employees, such as disability and health insurance. Outsourcing certain business tasks to outside firms lowers the amount a company is required to pay in benefits.

Office Space:

Office space itself can often become expensive to pay for, and as most outsourcing happens remotely, there is no need to provide extra office space.
Improved Reporting, Compliance Management, and Regulations
Insurance regulations and laws are dynamic. Therefore, there is often a need for customer-facing documents to be updated while continuing with regular business operations.
An outsourcing provider can adjust documents, complete other data entry and data mining tasks, as well as assist with other administrative and reporting tasks. This frees up internal staff to focus on profit-creating processes. 
Business Process Outsourcing = Flexibility and Scalability
By delegating non-core business tasks and processes to outsourcing providers, insurance companies gain the flexibility to adapt to competition and evolving market conditions. 
In addition, and unlike full-time employees, an outsourcing provider allows you to scale your managed services agreement as needed.
Optimum Use of Manpower
Employees are a company's greatest resource. And, outsourcing frees up employees to concentrate on the core competencies of the business, rather than mundanities such as data entry or payroll.
Therefore, without having to focus on repetitive clerical assignments, internal staff can focus on business efforts that facilitate growth and expansion. 
Above all, business process outsourcing allows companies in the insurance sector to effectively streamline their back-end operations. As well as maximize sales and revenue, and bring down their overall capital expenditures, of course.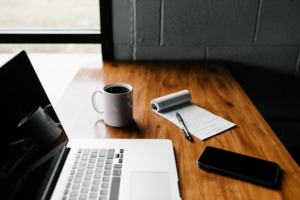 If your company is in a period of high growth or you're finding that there are not enough hours in the day to complete the tasks at hand, get in touch with us today. Noon Dalton leads the industry in remote team services. We have access to talent in a range of specialties, including finance, administration, operations, research, recruitment, and more. 
Noon Dalton is your dedicated resource to provide remote teams. Contact us today for more information.
See our professional BPO services here, including:
See our BPO case studies to see how we've helped businesses to grow.