Improve Efficiency in Your Business With Outsourcing
As a business owner, are you focused on streamlining your business operations and making them more effective? Of course, you are! Efficiency is a driver of continuously improved productivity and revenue. And ongoing checks and adaptations enable any sized business to do the following:
Adjust through economically uncertain periods

Swifty make process and procedure changes during disasters

Maintain stable productivity and revenue

Continuously improve products or services
The answer to achieving all these results and more? Outsourcing. 
Outsourcing is when a company subcontracts a portion of its value chain to a third-party company or affiliate. This may involve HR support, customer support, accounting and bookkeeping, insurance processing, sales support, underwriting, and other tasks. Take a look at Noon Dalton's full offering of services for a better idea of everything the outsourcing process can entail.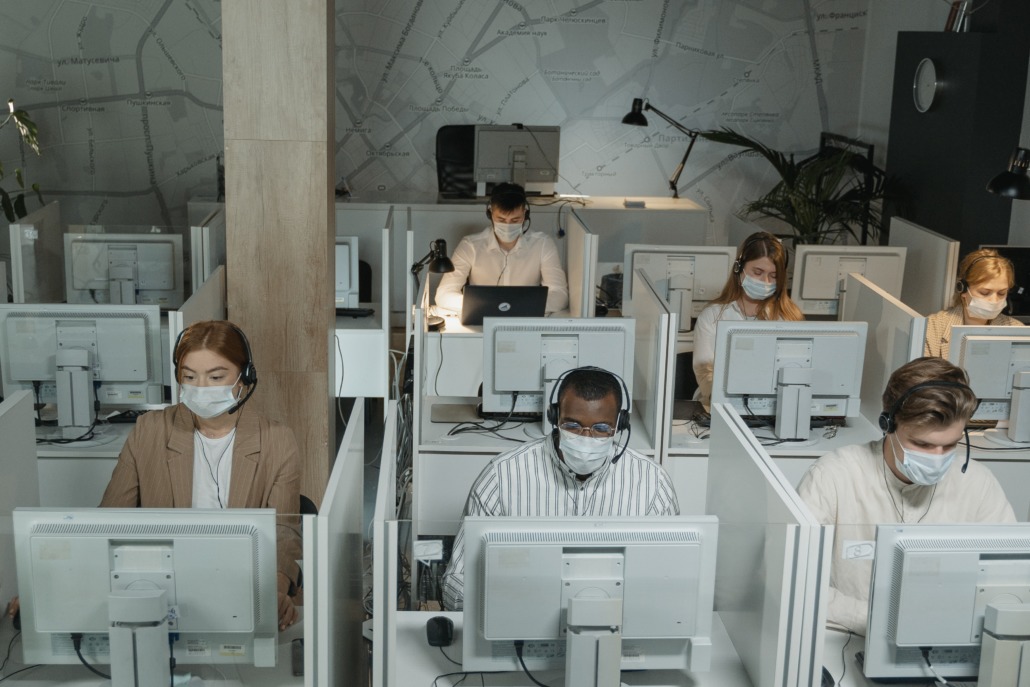 Benefits of Outsourcing
There are many benefits to using an outsourcing partner, including:
Cost efficiency

Faster results

Talent management

24-hour workforce potential

Saving on monitoring costs

Risk management
Any company considering hiring an outsourcing partner needs to undergo a comprehensive skills audit before choosing an outsourcing partner. That way, you can make the most of these perks. Let's take a look at them in more detail.
Cost Efficiency
There is a dramatic difference in the wage costs of companies in western nations to those operating in developing countries. Hiring a specialized remote workforce overseas will dramatically improve cost-cutting endeavours. The difference in expenses may vary by up to 60%.
Read more about improving efficiency in your business with outsourcing.
Faster Results
Yes, doing it alone seems less complicated, but there are benefits to handling all processes and production internally. Often, however, not enough attention is paid to every detail, and important issues are left overlooked. 
This may lead to a lower standard of services or products. When you outsource, you share the burden of maintaining quality with the offshore partner. 
Talent Management
Surprisingly, developed countries often have a shortage of skilled workers, or these skilled workers come at a high cost. Outsourcing those tasks to developing countries such as India, the Philippines, and Kosovo can significantly decrease labour costs. 
The skilled workforce in these countries are well-versed in English and are excellently equipped to communicate and complete tasks. What's more, outsourcing this talent is far cheaper and more efficient than hiring new, full-time employees. 
Saving on Monitoring Costs
When new staff is hired, extra resources are needed to oversee workflow, capability, and efficiency. This often means more money is spent getting the correct systems, tools, and technology needed to have an effective monitoring system in place. Extra staff, such as managers, might also need to step in.
With an outsourcing partner managing an offshore group of employees, both productivity and efficiency monitoring are structured, driven, and handled externally. This completely removes the concern for a monitoring infrastructure – a comprehensive offering.
24-Hour Workforce Potential with Outsourcing
Simply put, you'll get more done in a day. Outsourcing a team overseas most often means your staff is working across multiple time zones. So, while the business's in-house local team closes operations, the offshore team is just starting their workday. 
This creates an opportunity for improved efficiency and reliable customer service or even bigger production delivery for manufacturing companies.
Why not make doing business easier? An offshore labor force from a developing country helps many businesses cut payroll expenses while enabling a business to operate in an environment with more business-friendly labor laws.
Outsourcing a team internationally would mean fewer problems and no need for you to explore complicated labor laws. Conveniently, your outsourcing partner will handle all legal obligations.
Risk management
The dangers of keeping all your eggs in one basket are more than metaphorical. A natural disaster affecting your premises or a technological failure could stop productivity and lead to client and revenue loss. 
Hosting a proactive workforce across different geographical locations gives you many advantages. For example, in the case of a disaster, work may continue in unaffected areas. This also adds the benefit of operating around the clock, should the company outsource through a partner within a different time zone.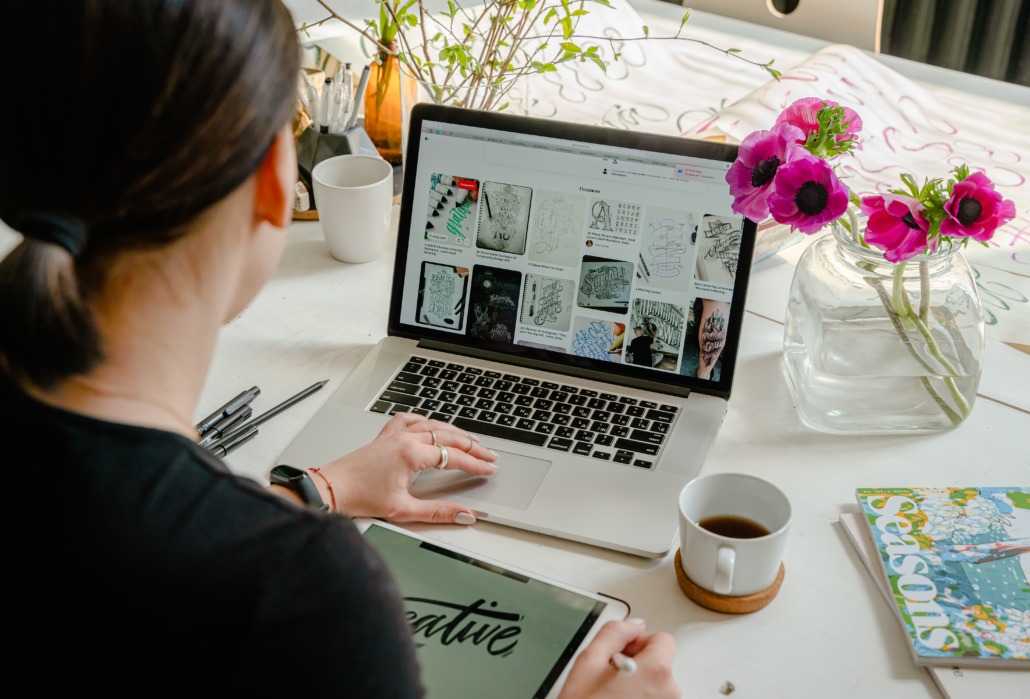 Examples of Outsourcing Services

It may seem inconceivable that a workforce halfway across the world may have the knowledge, skills, and aptitude to deliver a seamless and improved service to your clients.
But many offshore businesses have helped big companies increase both efficiency and revenue over the decades.

In fact, many of your favorite and biggest service providers have been outsourcing, and you may be completely unaware. Some of the most popular outsourced services available involve: 
Here are just a few examples of the different kinds of outsourcing services available and the big companies that use them.
1. Accounting Outsourcing
Big banks have been outsourcing longer than most companies in America. They use outsourcing partners that are based in countries such as India and the Philippines. With a well-established back-office facility overseas and an offshore financial center, it is far easier to become a global financial transaction hub.
Companies that provide English language classes for offshore employees along with other forms of linguistic support will provide an improved service offering. 
This industry is highly competitive and requires professional skills. The fact that services like accounting and bookkeeping have been outsourced for decades proves that the system works.
2. Call Center Outsourcing
Some of the largest companies in the world have operations across more than 50 countries, including centers within developing nations. Needless to say, this also increases the number of affiliated employees across the world. These businesses are a good example of scaling and exceptional business practices.
Big companies may outsource services like remote teams, customer service, IT, and development. With a mixed in-house, at-home, and offshore staff complement across many services within the business, adapting to change and improving services is easier. 
An outsourcing partner often provides all the necessary product training to staff to ensure outbound and inbound clients get quality and improved service. For instance, Noon Dalton offers customized customer service outsourcing with fully-resourced employees.
3. Sales Outsourcing 
Business expansion is made simpler with an outsourced overseas sales operation, as this cuts costs and increases efficiency while minimizing risks. Some American pharmaceutical companies have been contracting offshore partners for both manufacturing and sales since inception.


Dominating Japanese electronics companies use outsourcing affiliates for many of their business processes, including manufacturing semiconductors and television sets. This may extend to outsourcing sales divisions through partners worldwide. For your own customer-focused and comprehensive sales support partner, reach out to Noon Dalton.
4. HR Outsourcing
Outsourcing human resources often means that a business ends up paying a fraction of the cost of a traditional in-house HR specialist. The average HR practitioner will set a company back tens of thousands of dollars per year. And according to the Society for Resource Management (SHRM), for an average period of 42 days, a new employee costs around $4000. 
Often, a business may need to urgently hire full-time, in-house staff in other sectors of the company, but will only need a temporary HR expert to handle recruitment. This could happen when businesses need to hire a small group of in-house call-center consultants, software engineers, or cleaning staff.

It may happen that the HR need is temporary, but other new staff is required for long-term purposes. In such cases, it makes practical sense to outsource the HR task and benefit from both the short-term and long-term finance and payroll savings.
Some large e-commerce retail companies outsource their US-based human resource management tasks. This allows businesses to master rapid expansion while focusing on product acquisition and automation of internal processes.
Outsourcing staff enables companies to focus on essential business operations, so you can focus on expansion and efficient operations.

5. Professional BPO Services
Project-based outsourcing is done by both small and big companies. Instead of hiring a new full-time staff complement for a temporary project, the job gets passed on to experts with adequate skills and experience.
Retail companies, for example, use offshore BPO services to keep offering low prices, as industry demands often overwhelm and may stall a single business. International workforces also provide cheaper labor.
Many big retailers with centers across the world operate a global sourcing office and store under several affiliated companies. These come in the form of large warehouses that can easily be the size of a small village. Retail heaven!
The bigger the desire to expand to maximize efficiency, the larger the need to outsource multiple internal projects to get the best and fastest results.
Multiple-Service Outsourcing Partners
Small to medium-sized enterprises (SMEs) and big businesses might have numerous outsourcing needs they may not even be aware of. These can cut across many departments within a company.
But you don't have to choose a different partner for every related task or department. To simplify processes, it is highly advisable to outsource your multiple service requirements to a single outsourcing partner. Find out how Noon Dalton has helped clients manage multiple tasks by viewing our case studies.
The possibilities are endless with the right outsourcing partner that gives both big and small companies the opportunity to expand, improve profits, and provide a better work/life balance for their employees.
There is a better way forward. Partner with Noon Dalton to take your business to the next level of success.