How to Outsource Customer Service the Right Way
Worldwide, companies turn to customer service outsourcing. The reason? To save costs, reduce workload, increase office capacity, and handle customer queries around the clock. Outsourcing customer service makes for an attractive solution, and yet many businesses don't quite get it right.
Doing your research before you start to outsource customer services is essential. It's key to understand the pros and cons and to consider how to make this third-party service work within your context. 
Read on for a list of tips, advice, and considerations that will help you get this critical business function right.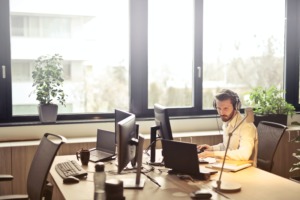 What Customer Service Outsourcing Is and Why You Should Consider It for Your Business
Business process outsourcing (BPO) is the process of hiring a third party to perform business functions on your behalf. Read our blog post on what BPO means for more info.
Customer service outsourcing involves hiring a third party to take care of the customer service aspect of your business. 
If you're still deciding whether it's the best solution for your business, consider the many benefits of customer service outsourcing:
Reduced training costs.

To provide the best possible service, in-house training is an ongoing process. This is a time-consuming, costly exercise. Many customer service companies take responsibility for training the customer service team. Here at Noon Dalton, this approach saves our clients time and money. 
Greater scalability and flexibility.

Increasing or decreasing the size of your workforce is much simpler when you opt for customer service outsourcing. The outsourcing firm can upscale or downscale on your behalf.
Lower staff costs.

With an internal team, you pay more than just salaries. You also pay for benefits such as health insurance and retirement funds. When you opt for customer service outsourcing, the third party incurs all these costs.
Reduced operating costs.

Having to house staff members in a central location can be expensive. You'll have to cover rent, equipment, utility bills, and more. With customer service outsourcing, these costs aren't for your account. And with a fixed service fee in place, you are less affected by fluctuations.
How to Outsource Customer Service the Right Way
Once you've decided to outsource your customer service function, it's time to take a closer look at how to get it right.
1. Be Precise and Clear About What You Want to Achieve
This first step is crucial in determining how successful customer outsourcing will be for your business. You need to clearly understand and describe what you want to achieve and what you expect from the third party you're hiring. 
Spend a bit of time thinking through your goals and objectives. For example: are you trying to cut costs? If so, exactly how much are you trying to save by outsourcing? Be clear and specific. 
Next, it's time to set clear expectations for the third-party company you'll be using. Having a clear expectation on cost savings is a good start. However, you should also be asking questions like: 
What do you want them to do for your customers? 

To what kind of standard are you expecting them to deliver? 

What are the different key performance metrics (KPIs) you're setting? 

What are the expected scores? 
Include your legal department in discussions and set clear contractual obligations in place. 
2. Be Customer-Centric
At this stage, nobody knows your customers like you. You and your team interact most with them and understand what makes them tick. You also have a good idea of what they expect from you in terms of customer service and what they'd like for you to improve upon. 
Leverage this information when choosing the customer service outsourcing company you'd like to bring on board. The decision largely depends on the kind of experience you want to provide for your customers. 
Try to find a company that shares your values and communication style, as you don't want them to deviate too much from what you've already built. You want to have a seamless transition and for the customer to perceive the outsourced team as being a part of your company. 
3. Choosing the Right Third-Party Partner for Outsourcing Your Customer Service 
When it comes to customer service outsourcing, there are plenty of options out there. It's easy to pick the wrong partner and end up with a business function that isn't working as it should. But how do you find the right third-party partner for your business?
Reputation.

Your reputation is critical and can make or break your business. Look for

companies with experience

in various industries. Also, be on the lookout for client testimonials that speak of exemplary service. 
Presence.

Running a multinational organization? Choose a third-party partner with offices

around the world

. They'll be able to cater to your different markets and offer services in multiple languages.
Capacity.

Consider how many clients you have and whether the third party can handle the work. You need to know that they'd be able to manage customer queries seamlessly on your worst and busiest days.

Accessibility.

Your client base should never struggle to get hold of your outsourced customer service team. Pick a partner whose staff are accessible through

multiple platforms

such as email, online chats, and social media.
Always keep the reason why you've decided to go with a customer service third party in mind. Your customer service outsourcing partner must be able to meet the initial and overarching goals you've set. 
4. Time To Measure Success
Once you've decided on your customer service outsourcing partner, you need to keep an eye on their service. The following key performance indicators are a good starting point:
Average Resolution Time

Average First-Response Time

Net Promoter scores

Customer Satisfaction (CSAT) scores

Ticket Volume
Set standards for what you want these scores to be and hold your partner accountable. 
5. Communication Is Key
The key to successful customer service outsourcing is open lines of communication. The outsourced team needs to know what's happening in your organization at all times. This will help them to represent your company accurately. 
For example, if you add a new offering, they need to be made aware of it and trained on the ins and outs before launching it. The last thing you want is a customer service team who sounds like they don't know or understand your company, as this will reflect poorly on you.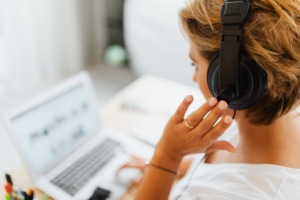 Make Customer Service Outsourcing Work for You
To provide your customers with the best possible service, it's crucial to choose a customer service outsourcing company with an excellent track record. 
Are you ready to work with the best in the industry? Then Noon Dalton is the solution. 
With experience across various industries, from real estate to e-commerce, we can provide you with a tailor-made solution that will help your company grow.
We go out of our way to understand your customer service outsourcing needs and make it our business to provide a team that meets those exact needs. Contact us today.
See also: