Benefits of Offshore Workers for Small Business
What's your perception of offshore workers? A typical response falls into one of these two categories: You think it's good for America because it helps small businesses grow their bottom line by innovating.  
Or, you think it's bad because small businesses are slashing American jobs to grow their bottom line. 
The only certainty about small businesses and offshoring is that most people's opinion about it is based more on perception than fact.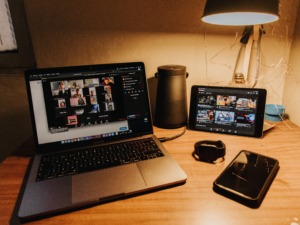 Busting Myths about Offshore Workers
FACT: Successful small businesses know the true benefit of remote teams is to shed tasks that don't add to the bottom line, so employees can spend more time working at things that do add to the bottom line. 
FACT: Smart small business owners determine the value of offshore workers based on increasing in efficiency, not on decreasing expenses. 
FACT: Shifting non-revenue-generating job responsibilities to remote teams benefits small businesses and their employees back home. These small businesses use the cost savings to offer more benefits to their employees, invest more in upgrades and improvements, and ultimately return more to the community in the form of taxes paid.
FACT: Small businesses often specialize in a product or service. The processes they shift to offshore workers are non-core functions that prevent them from increasing their focus on specialization. Meanwhile, these offshore workers specialize in the non-core business processes that have been shifted to them. It's a reciprocal benefit. 
FACT: Small businesses can't afford to be cheap. Owners understand that price isn't enough to differentiate them from competitors. They focus, instead, on quality. This is carried forward in their approach to offshore workers. The lowest price isn't the denominator. Value is. 
Noon Dalton – Your Resource 
It's common for people to equate offshore workers with low pay and substandard work quality. Often it's exactly the opposite. 
These workers are highly specialized and compensated appropriately for the quality of work they produce. When you remind yourself that the cornerstone of any small business is a dual focus on quality and specialization, you understand there's no downside. Everybody benefits. 
To learn how BPO outsourcing can help your business grow and remain profitable, see our case studies and contact Noon Dalton.
See some of our services, including: