Why Employee Mental Health Matters
One of the big takeaways from 2020 is the renewed focus on mental health. With everyone stuck at home working remotely, or out on furlough, we've all begun to look inwards. But why does employee mental health matter? Surely it's not our responsibility as employers to take care of the inner lives of our employees? It's exactly that type of thinking that's led us to where we are today. 
It's true that employee mental health isn't solely your responsibility as an employer. But it is definitely something that should be on your radar. Why? Because our employees are the soul of our business. They breathe life into what we offer to our customers and clients. Our employees are not just cogs in a machine and you should be connecting with them on a human level. 
By taking care of employee mental health, you'll not just be helping them. You'll be helping your business, too.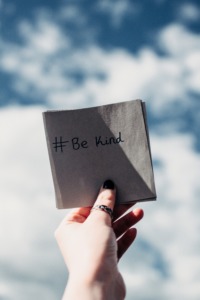 Employee Mental Health – What We Know
Employees struggling with their mental health isn't anything new. Statistics show that, in the UK alone, over 300 000 people lose their jobs each year due to mental health. This is much higher than the number of people who lose their jobs due to physical illness. 
This comes as no surprise when you consider the fact that 89% of people with mental health concerns believe that it affects their jobs either moderately or severely. In fact, a large portion of that percentage stated they considered resigning from their jobs on multiple occasions. 
But what does this mean for employers? Think about it. You spend a lot of time, money, and energy on hiring and training new employees. That's not to mention the bonds that form within teams and the stress that comes with losing employees. Why, then, wouldn't you want to do everything within your power to keep good employees? 
By investing in employee mental health, you're investing in the future of your business. Statistics show that poor employee mental health cost employers upwards of £42 billion last year. By working with your employees to keep them healthy, both physically and mentally, you're actually saving in the long run. 
But what exactly can you do?
What Employers can do for Employee Mental Health
There are several things that employers can do to help with mental health. By helping them, not only are you showing your employees that you care about them, but you're also preventing loss of work from mental health sick days.
Here are some of the ways you can help employee mental health: 
1. Create a "Safe" Environment. 
One of the first steps to helping with employee mental health is to create an environment that is safe for them. Now, we don't mean physically safe, though that should be the case anyway. 
The environment that you create should be one of emotional safety and support. It's true that work can and will be stressful, but the environment in which you work doesn't need to be. Things like a ban on yelling in the office and keeping clutter to a minimum can help with creating this calm environment. 
Consider implementing "calm zones" where stressed employees can escape from their desks and get a moment of peace and beauty. Things like potted plants, calming colors, and soft furniture can help achieve this. These spaces don't need to be big, they just need to be designated for their purpose, and only that purpose. 
2. Be Approachable
While every employer and manager likes to think they're approachable, this isn't always the case. It's important to look inwards when dealing with employee mental health. Ask yourself, "if my employees had a problem, would they feel safe coming to me for help?" If there's any doubt in your mind, you may need to work on how you handle those situations. 
You don't need to fix all the problems yourself. However, your employees should be able to come to you for direction on where to go for help. Let them know you're there for them in their time of need and that no one else in the office needs to know about their situation. 
3. Provide Resources
One of the best things you can do for Your employees is to provide resources that may help them. This starts with material like pamphlets and email messaging about mental health from the professionals. Make sure that employee mental health is an ongoing topic, emphasizing the fact that seeking help is not shameful and should happen regularly. Take away the stigma. 
Keep in mind that there may be cultural elements at play too. Especially in cultures that view therapy and mental health as taboo. Keep the dialogue open and employee mental health will become easier to chat about. 
Other resources you can provide for your employees include access to trained mental health practitioners. This can be through therapists and counselors, or through online apps that allow your employees to speak about their problems.
As cliche as it sounds, every little bit truly does help.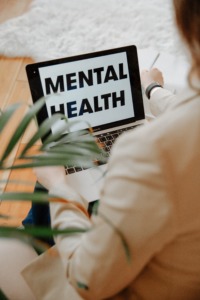 Noon Dalton Cares for Employee Mental Health
At Noon Dalton, we know how important employee mental health is. Not just for our employees themselves, but for our business, too. Happy, healthy employees create a happy, healthy company. 
This is why Noon Dalton is rolling out a stack of employee mental health resources for our teams. These include company-sponsored therapy and mental health check-ups. We also have an "open-door" policy when it comes to employee concerns, even if they just feel like they need to chat. 
Don't let the move away from hard lockdown slow the dialogue about employee mental health. Let's all use what we've learned from 2020 to provide a safer, healthier, and happier environment for our employees. 
We are a professional BPO services company, offering comprehensive outsourcing for companies with our talented remote teams.
See:
See our case studies and how we've helped businesses to cut costs and streamline their operations.