Top National Holidays Celebrated in the Philippines
This island nation honors its heroes and marks its sacrifices with national holidays. 
At Noon Dalton, we are happy to employ strong and patient remote teams in the Philippines. From them, we also get first-hand lessons about the international holidays they celebrate there. Each country in which we operate has its own unique ways of marking its past and national character. This week, we'll take a closer look at a few of the major national holidays celebrated in the Philippines. 
This island nation in Asia is a vibrant and exhilarating corner of the world — and a lot of celebration happens here. So much, in fact, that it can be hard to narrow down the most important local events. Besides the familiar traditions, like New Year's Day, Good Friday, and a lavish Christmas Day, here are a few of the most important national holidays in the Philippines: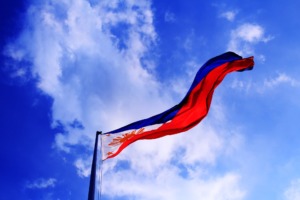 Araw ng Kagitingan (Bataan Day and Corregidor Day)
Araw ng Kagitingan (Bataan Day and Corregidor Day) translates to "Day of Valor" and is an occasion to commemorate the fall of Bataan to the Japanese during the Second World War. The Battle of Bataan was fought from January 7th through April 9th, 1942 — and today, this event is remembered annually on April 9th, a date which marks the end of the battle and the beginning of the infamous, 87-mile "Bataan Death March" suffered by about 76,000 Filipino and American prisoners of war.
National Heroes Day
The last Monday in August of each year celebrates National Heroes Day in the Philippines. It commemorates both known and unknown heroes, honoring "men and women in Philippine history whose acts of courage enabled the Philippines to grow as a nation." It marks the anniversary of the Cry of Pugad Lawin, an event that helped lead to the Philippine Revolution against Spanish rule in 1896. The day includes parades, memorial services, and a day off of work.
Bonifacio Day
Bonifacio Day is a day to honor one of the nation's greatest public figures, Andres Bonifacio. Celebrated on his birthday, November 30th, Bonifacio was a leader of the Philippine Revolution who fought Spanish colonial rule. Because of his efforts (and those who fought with him), the Philippines still has the honor of claiming its identity today. And, some historians consider him the country's unofficial first President.
Rizal Day
Similarly, Rizal Day is also set to commemorate a national hero, Jose Rizal. This holiday is most often celebrated in Manila's Rizal Park, at the location of his execution on charges of rebellion by the Spanish colonial government in 1896. It's a day for citizens to mourn the loss of his great leadership. You'll often find the flag at half-mast during this day.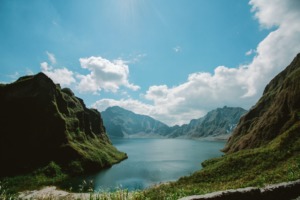 Celebrating Culture through Holidays at Noon Dalton
Noon Dalton is proud to provide skilled remote teams from the Philippines to businesses and entrepreneurs in North America, Europe, and Australia. By outsourcing to our dedicated professionals, organizations are able to lower overhead costs, increase productivity, and save time to focus on the work that contributes to their growth and profitability.
Want our remote teams in the Philippines to efficiently accomplish tasks so your team can get the upper hand? Contact us today.