Taking Care of Employee Health at Noon Dalton
At Noon Dalton, we believe that employees are the lifeblood of our company. That's why we take employee health seriously. We try to do everything within our power to support and protect our employees where we can. 
As part of our drive towards better health, we're offering our employees in the Philippines the Covid-19 vaccine. It's not a requirement for them to get it, but we do feel that it's our duty as employers to offer them this resource in the hopes of keeping them safe and healthy. 
In the Philippines, many citizens, and many of our employees, live in multi-generational households. There's a much higher risk of younger generations infecting their elder family members. This is one of the many reasons why it's important to take care of employee health. 
Here are our thoughts on keeping employee health top-notch.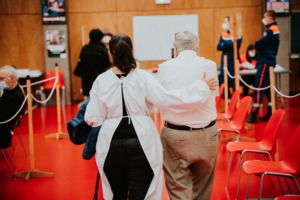 Employee Health in 2021
We won't get into the ins and outs of the vaccine. We'll leave that to the scientists who know better. But, we've put a lot of thought into what getting the vaccine will mean for our employees – especially in the Philippines. 
This past year has seen unprecedented changes, not only to how we view health, but how we view health within the workplace. We all had to adapt – quickly! And, with remote work becoming the new normal, the question on everyone's mind has been, "what happens when I go back to the office?"
As a healthy adult, you may not be too concerned about the effects of the virus on your own health. However, if you or your loved ones are in a high-risk category, the thought of returning to the office may not be so appealing. 
Enter, the long-anticipated vaccine. 
Our Goal
In terms of employee health, our goal is to get as many of our team vaccinated as possible. Of course, the choice is theirs. Some of our team may not want the vaccine and some may not be able to get it for health reasons. However, if we can get as many of our team immunized as possible, it will be beneficial for the health of everyone. 
How We're Doing It
With the support of the government in the Philippines, we're able to buy the vaccine and have health care professionals administer both doses to our employees quickly and safely in the doctors' rooms. 
What Else We're Doing for Employee Health
Obviously, health doesn't start and end with Covid-19. There are other ways to support employee health. 
At Noon Dalton, we encourage our teams to lead healthy lifestyles. This includes regular exercise and frequent "tech" breaks. 
We've also installed social distancing measures and sanitization stations in our offices, to help not only with Covid-19 but with seasonal flu and other disease and illness too.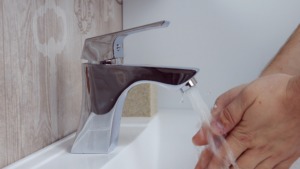 What You Can do for Employee Health
Some countries don't allow businesses to buy the vaccine for their employees, especially if there is government healthcare. However, this does not mean you can't support employee health in other ways. 
Here are some tips for taking care of employee health:
1. Educate
The best defense is a good offense, right? So, make sure that your teams have enough knowledge and training when it comes to employee health and safety. 
From presentations about health within the workplace to first-aid training, every bit of educational info helps. The better informed your employees are about their health and potential risks, the better they'll be able to handle any curveballs. 
Top Tip: Consider implementing "employee health week" in your calendar, where employees are encouraged to get blood pressure and physical checks, mammograms, prostate exams, and overall health checks.
2. Support
Employee health doesn't begin and end in the doctors' office. Employers should be doing what they can, where they can, to support their employees. 
Whether this includes time off to see a specialist, health app memberships,  or even getting a nurse into the office to do health check-ups. Going the extra mile for your employees not only keeps them safe, but will also ensure that your business has a fully functional team. 
Top Tip: A great way to motivate your team to get moving is to have monthly competitions to see who walks the furthest. There are plenty of step-count apps that run these types of competitions. Consider rewarding the winner with a bonus, or even a voucher for a healthy meal. Small measures can have a big impact. 
3. Compassion
While providing vaccines, health check-ups, and exercise competitions are all well and good, the biggest thing you can do for employee health is to be compassionate. 
There may come a time where someone gets ill, or they're struggling with chronic conditions that can't be cured with a jab. In those instances, showing your team that you're with them every step of the way can make all the difference. 
Send a quick check-up email, pop by their office (when it's safe), and tell them you hope they're feeling well. Every encouraging word is a good one. 
Top Tip: Some employees may be ashamed of their conditions. Never call attention to them in front of others. Rather, speak with them one-on-one and let them know the company has their back.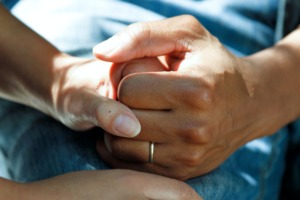 Employee Health Comes First With Noon Dalton
Our employees mean the world to us and we want them to know it. By taking small steps to improve employee health within our company, we're able to keep them all safe and cared for. 
The fact that we're able to provide the vaccine as a resource to our employees is incredible and we're eternally grateful to all the hard-working scientists and health care providers who have developed and continue to administer these vaccines. You are our heroes. 
For ongoing updates on how the vaccine rollout in the Philippines is going, follow our page on LinkedIn. 
We are a professional BPO services provider. See our case studies and some of our services:
Get in touch today to discuss your BPO needs.