National Holidays Our Indian BPO Teams Celebrate
These are Some of the Big Events That Indians Celebrate Every Year
When it comes to holidays across the globe, it can be hard to keep track of what everyone is celebrating and why. Many countries have a huge list of special days observed throughout the course of a year, and India is no exception. Have you ever wondered about the events that our BPO teams and other Indian citizens celebrate annually? You may have heard of Diwali and Holi, but here are the three national holidays you may not be as familiar with:
Republic Day (January 26th)
The first of the three national holidays is Republic Day. Not to be confused with Independence Day, Republic Day is a celebration of the day on which the current Constitution of India was adopted and enforced.
The new and improved document went into effect on January 26th, 1950, explicitly replacing the Government of India Act. The main festivities (including a well-known parade) during this yearly holiday take place in New Delhi, though the occasion is observed across the country. 
Independence Day (August 15th)
India gained its independence from Britain on August 15th, 1947. Ever since, there's been an annual celebration to commemorate this great accomplishment in Indian history. Many Indians, including our BPO teams mark their independence by wearing clothing that displays the flag or its colors. Or, they decorate their homes and yards with similar paraphernalia. There are also parades, flag ceremonies, and other patriotic festivities that take place across the country.
Gandhi Jayanti (October 2nd)
The final national holiday is Gandhi Jayanti. It is a national festival in honor of Mohandas Karamchand Gandhi's birthday (also known across the globe as Mahatma Gandhi). Gandhi is revered in India as the father of the nation. A pillar of peace and faith in the community, many look up to him for his hand in claiming the nation's independence from Great Britain. Along with his worldwide impact in making strides toward less confrontational forms of conflict resolution.
These three national holidays stand at the center of India's identity, along with the many other celebrations that offer a window into the country's vibrant culture and time-tested traditions. For a closer look at our BPO team's regional celebrations, check out this list.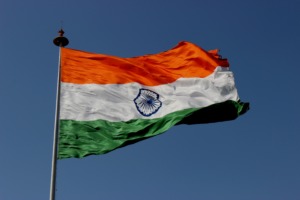 Celebrating our BPO Teams' Culture at Noon Dalton
At Noon Dalton, we are happy to employ strong and patient communicators worldwide. This means that we have the unique opportunity to learn more about international holidays and cultures, including those of BPO teams in India.
We provide remote teams and outbound call centers to businesses and entrepreneurs in North America, Europe, and Australia. Businesses can lower overhead costs, increase productivity, and save time by outsourcing tasks to Noon Dalton. These BPO teams enable them to focus on the work that matters to their growth and profitability.
Ready to start? Contact us today!
Get in touch for: