How to Avoid the Global Staffing Shortage Problem
According to a comprehensive new Korn Ferry study, there may not be enough qualified candidates to fill more than 85 million job vacancies by 2030. If left unaddressed, the skills gap in 2030 might impede unrealized yearly profits of roughly $8.5 trillion.
Competition in a quick-moving global market seems to provide very little to no tolerance for error. Even small mistakes can have an expensive domino effect on your company if they are not handled appropriately. Although you may not be completely prepared for everything that could possibly occur, it is best to take precautions against the things that are most likely to occur, such as staffing shortages.
What's the Deal With the Current Staffing Shortage?
A labor shortage typically arises when there aren't enough workers available to enter the labor market and satisfy demand for workers. For instance, in 2022 there were around 11 million open positions in the United States, yet only 6.5 million employees were projected to be unemployed by the end of the year.
Employers worldwide are impacted by the large number of available vacancies. Employers in Australia are attempting to fill approximately 400,000 available posts, while those in Europe are having difficulty filling over 1.2 million unfilled positions as of early. In Singapore, there are also 163 job openings for every 100 candidates.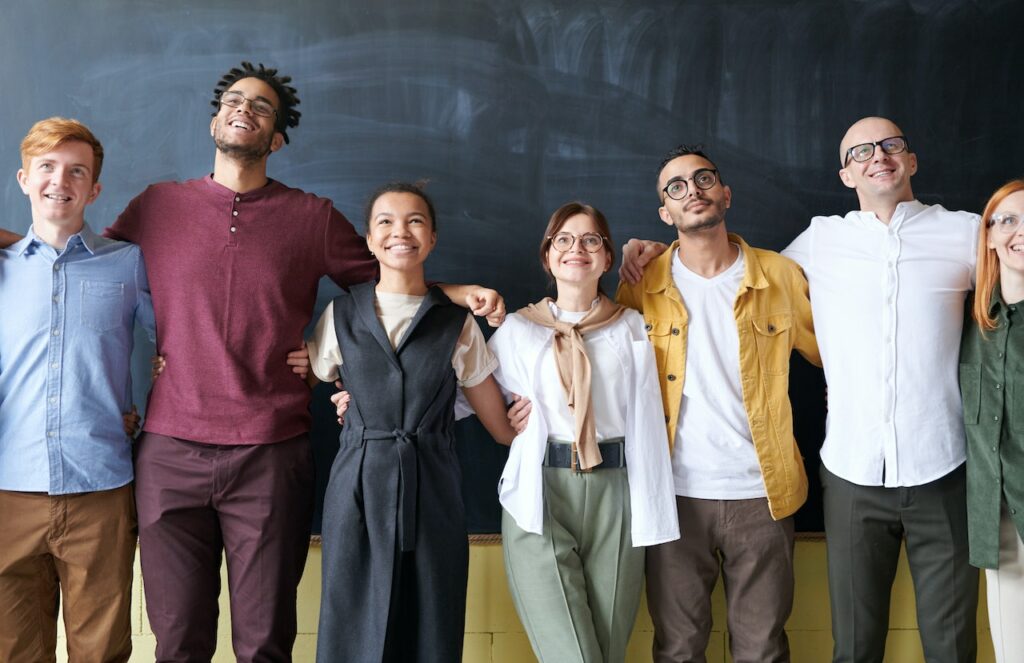 What Causes a Labor Shortage?
Similar to the struggle for customers' attention and loyalty, the employment market can be quite competitive. In a constantly shrinking labor market, employers also need to deal with finding and hiring the most appropriate employees. Staffing shortages are caused by a wide variety of variables, which vary from one country to another. The following, however, are some widespread factors that, irrespective of the sector or location, are seen in a variety of labor markets.
Generation "Boomer" in Retirement:
Many members of the Baby Boomer generation are either already retired or are reconsidering their retirement plans. Ageing baby boomers have been motivated to retire and leave the workforce due to the health concerns of COVID and the opportunity to really consider their long-term goals.
Skills Mismatch and/or Skill Shortage:
There should be many opportunities for the younger generation to find rewarding jobs as the older portion of the labor force retires. Yet, a lack of compatible skills and irrational corporate expectations can act as recruitment roadblocks. Open positions can remain vacant for a long period as a result of flaws in the hiring procedure and the inability to match the right person to the right role, which adds to the already severe staffing crisis.
A toxic workplace, societal demands, inflation, and a long list of other variables can all contribute to employee burnout. Many workers are finding it challenging to manage these varied adjustments on top of multiple job and home obligations (i.e., child care, household management, etc.). The culmination of all these many elements is what academics at the University of New South Wales refer to as "The Great Exhaustion."
Changing Work Preferences:
It's ironic that the quick shift to remote work has made many employees realize that perhaps an office setting is not the best work environment for them. Because of this, workers explore a variety of job choices that they might not have had access to or been able to before this decade.
What Are the Projected Long-Term Effects of the Staffing Shortage?
The prolonged labor scarcity may have effects on society as a whole in addition to impeding company growth. For instance, product shortages have already been brought about by supply chain disruptions. There have also been store and restaurant closings or shortened hours in some locations as a result of the labor shortage.
Rising inflation is a different issue that many analysts are keeping a close eye on. Many feel that the current labor scarcity will lead to higher wages, higher prices, and a slower post-pandemic recovery, even if it is still debatable whether it causes inflation. Inflation, if unchecked, could trigger a catastrophic crisis that would likely take years or decades to manage.
Businesses may be unable to adopt emerging technology due to the labor crisis and, more especially, the skills gap. According to a recent research, 64% of firms cite a manpower scarcity as their top obstacle to integrating new technologies, up from 4% in 2020. The issue is that these businesses are unable to incorporate new technology until they have acquired the required tech-related skills.
How to Prevent and Manage Employee Shortages
Putting a plan in place as soon as possible will help you overcome these the challenges brought about by the staffing shortage.
Have a Solid Onboarding and Recruiting Strategy
It's critical to have a solid foundation from the outset. In order to overcome the workforce shortages, it is crucial to employ screening, recruiting, and effective onboarding strategies. Why? Because you're essentially preventing a job mismatch when you locate the right employee who has the proper abilities and attitude. Both the productivity of the business and the employee's confidence in carrying out their responsibilities may suffer as a result. Also, staff members who feel as though they belong to the company and are engaged in meaningful work will probably stay rather than seek for a more rewarding position elsewhere.
Invest in Training and Upskilling
The solution to staffing shortages caused by a skills gap is training and upskilling. If you have someone who is proficient in the fundamentals, you should expand on that knowledge to assist them with assuming the next position in their career path. It is preferable to prepare them for the abilities they will require before a promotion or any internal mobility than to just throw them into a role. This could make you feel unprepared and like you're being set up to fail. Also, workers who believe their employers share a similar commitment to their professional growth can be inspired to excel and anticipate additional rewarding years with the organization.
Investigate Other Staffing Options
You should absolutely look at alternative staffing solutions if your business needs to be doing non-core tasks. Big data and projections cannot completely foresee the future, and there may be instances in which you will experience a staffing shortage issue. Alternative staffing solutions are a highly practical and economical method to solve your workforce problems in these circumstances.
You can control the burden of your office personnel by offshoring some of your business' non-core operations. With this alternative staffing solution, you are able to outsource portions of your operations while typically working with a local business to assist with management. Business continuity is improved as well as financial savings when you outsource some of your corporate operations. This is due to the fact that salary standards in other nations are far lower than in Western nations.
Every organization should have a strategy in place for finding and keeping the best employees. After all, a company's personnel may be thought of as its lifeblood, more so than its goods or its reputation for quality. There probably wouldn't be any goods or services to sell without the proper individuals doing the necessary business operations.