Why You Should Outsource Tech Support
It costs 7-8 times more to acquire new customers than it does to keep your current ones. While attracting new clients requires having a great service or product that people love. However, you'll need top-notch technical assistance if you want to sustain them and keep them happy. Given the costs of hiring a dedicated tech support team and covering all of the related administrative expenses, this might be challenging.
One of the current priorities that many companies are considering is outsourcing tech support. In actuality, selecting this option has a number of important benefits for businesses and their clients.
The the top reasons to outsource tech support include:
Quicker and easier scaling (up or down)
The ability to focus on core operations
Access to a more extensive talent pool
Less threat of downtime
Improvements in productivity
No need for large capital investments
Better security
A significant time zone advantage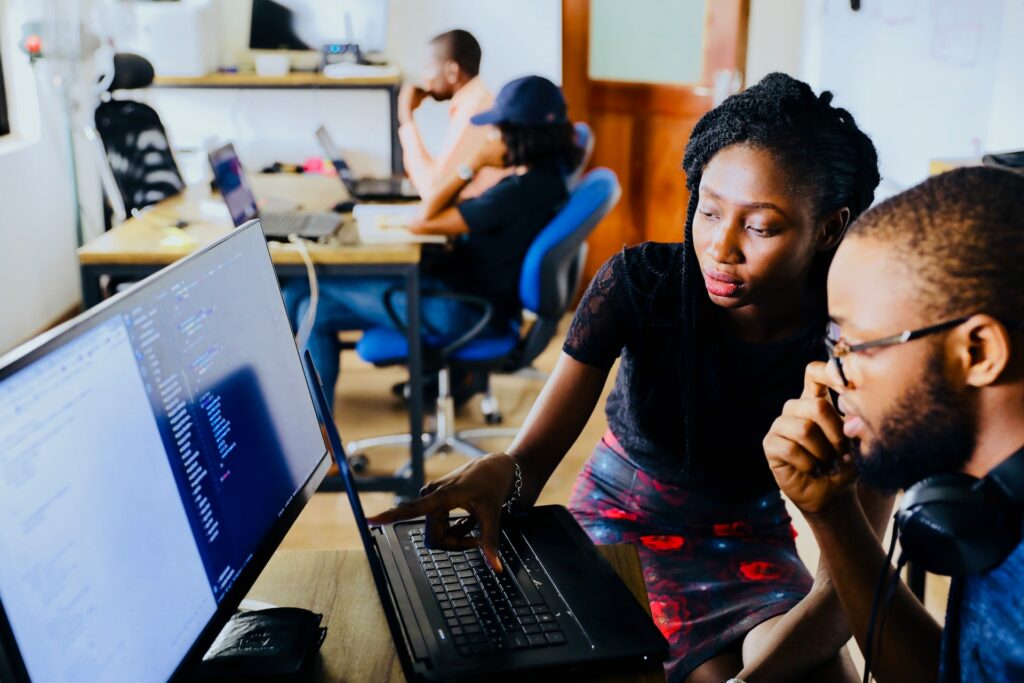 Quicker and Easier Scaling (Up or Down)
One of the most well-known benefits of outsourcing technical support is that it makes scalability easier. This is particularly true of outsourcing of IT.
IT scaling can be quite difficult. Because IT hardware and software are expensive, growing your system along with your company can feel like a full-time job. Furthermore, compatibility issues and application siloing may arise if you lack the requisite capabilities.
Enterprises can solve their scalability issues with IT by outsourcing. A knowledgeable provider of outsourced IT services will be astute enough to make scaling incredibly simple for you. Simply upgrade to a larger package with your provider when your demand increases, and they will take care of the rest.
The Ability to Focus on Core Operations
Outsourcing tech support enables you to concentrate more on core business activities while protecting company systems and data.
The majority of system management can be handed off to a top-notch IT outsourcing business. This will allow you to save time and mental effort. You can focus more of your effort on processes that generate income rather than constantly resolving IT issues.
All you have to do to fix a network issue is phone your offshore partner.
Less Threat of Downtime
Your organization may see less downtime and greater productivity as a result of outsourcing IT.
The cost of downtime has skyrocketed in recent years. The typical hourly rate for major businesses is about $5,600.
Your organization will surely experience downtime if it takes the break/fix approach to IT.
It is uncommon for outsourced IT services to employ this antiquated maintenance technique. Instead, most businesses use remote monitoring to implement preventative maintenance. A trustworthy outsourced IT business will act fast to address any problems as soon as they arise in order to prevent downtime.
All you have to do is inform your provider if a problem does cause a downtime. If your supplier offers round-the-clock monitoring and support, they ought to be able to carry out a repair whenever you need one.
No Need for Large Capital Investments
Installing and upgrading IT systems can be very expensive. Many organizations are consequently compelled to work with outdated or inadequate technology.
The cost of updates will be added to your monthly fee if you decide to outsource your IT. They become more affordable as a result, and you can rest easy knowing that your company won't ever be compelled to use an outdated system for lack of funding for upgrades.
Better Security
The ability to increase company IT services and security is one of the biggest benefits of outsourcing technical help. In today's environment, data protection and cybersecurity are essential for any business.
Security lapses can cost businesses tens of thousands of dollars and even lead to the closure of the company. Legal repercussions could be possible if they include sensitive customer or employee data.
In order to protect their clients' systems, technical support outsourcing companies make it a point to keep current on the most recent security issues. They have also worked with enterprises to solve issues including employee credentials, devices, and two-factor authentication, which are commonly overlooked.
A ton of reputable IT outsourcing companies offer 24/7 supervision and support. An outsourced IT company's responsibility includes making sure you have a reliable data recovery and backup plan in place in addition to continuously monitoring your systems.
Outsourcing Tech Support is a Smart Move For Your Business
So let's ask the question once more to wrap things up. Is outsourcing a wise move?
Offshoring is a powerful instrument in the realm of technical assistance, and that much is tough to argue. Unbelievably, it's usually a smart idea to outsource IT tasks and duties to professionals who can complete them more efficiently, quickly, and affordably. Outsourcing IT is not without its difficulties, though. There are a couple drawbacks to this approach that could prevent it from working. However, you are not required to view possible risks related to outsourcing as inevitable. If the right approach is adopted while choosing an outsourced service provider and arranging a contract, there won't be too many dangers.
Need some more information on outsourcing before taking the plunge? Reach out to us and we'll get back to you in no time.