What Are the Benefits of Outsourcing Customer Support for SaaS?
The SaaS industry has grown by around 500% over the past seven years. It's no surprise, then, that businesses in the industry are looking for ways to grow and scale quickly and affordably in order to stay in the game. Part of that growth is the ability to communicate effectively with clients. Outsourcing customer support is a way to do so effectively, efficiently, and affordably.
The 6 Top Benefits of Outsourcing Customer Support
A contact center is crucial for communicating with clients. No ifs, ands, or buts about it… However, it takes time and effort to locate and educate devoted personnel to handle customer care. That is when an customer support outsourcing provider comes into your business plan.
Customer support outsourcing can relieve you of the burden of client administration. It's also cost-effective – which is often the primary reason to consider an outsourcing model.
Let's take a closer look at SaaS customer support and the primary benefits of outsourcing customer support for SaaS businesses.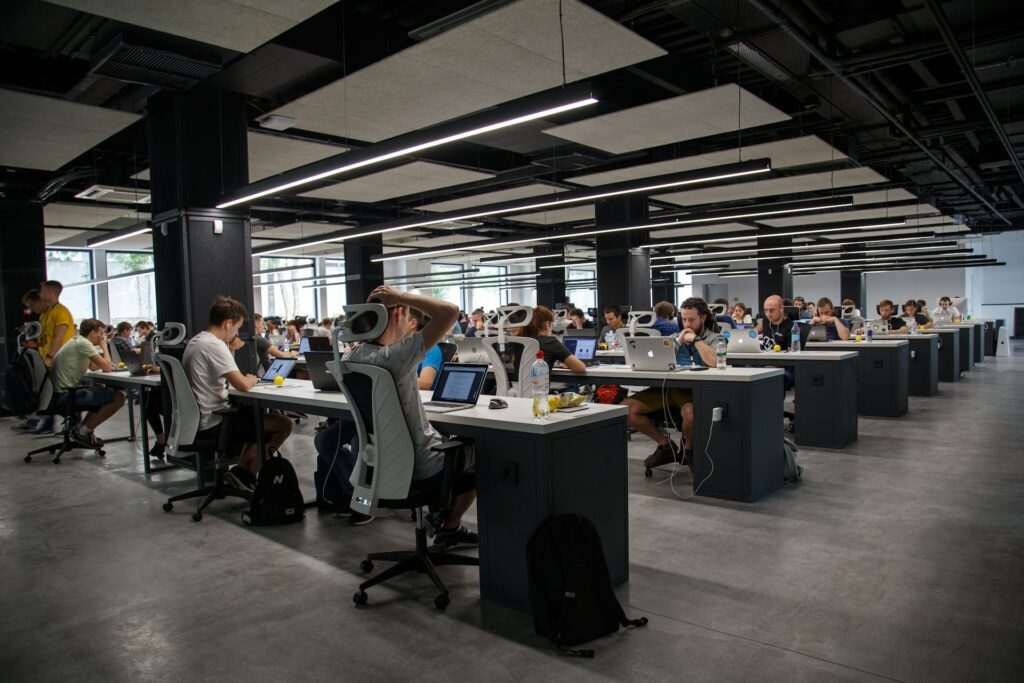 1. Dedicate More Time to Priority Tasks
The time saved by outsourcing customer support relieves you of the burden of running your own call center. While the outsourced customer service crew takes care of all the pressing issues, you can focus on business development techniques and revenue-generating plans. Although your managers may still need to keep an eye on supervise your remote teams, their efforts pale in comparison to the responsibilities of maintaining an in-house customer support crew.
2. Outsourcing Customer Support Gives You Round-the-Clock Support Coverage
A successful strategy for large, growing firms, 24-hour customer service can make an enormous difference to your overall ability to scale. With an internal customer service team, you'd need to hire agents who are willing to work night shifts or overtime. This isn't necessarily the most affordable option.
Outsourcing customer support can help you solve the problem. Your outsourcing partner can pair you with teams from several time zones to provide around-the-clock customer service to your clients.
If your SaaS business works on an international scale, it's also more effective to recruit local teams than to train in-house agents to learn a new language.
3. Reduce Customer Churn Rate
A thriving business depends on satisfied customers. Churn, however, will become a significant problem for SaaS organizations if client requests are not adequately managed. An excellent feature for managing important data and giving timely answers, an outsourcing support system can make a huge difference to how customers feel about your business.
Outsourced contact center operations can also track the overall number of clients, tickets, and other metrics. This will help you gain a better understanding of how your business is performing in the public eye.
4. Omnichannel Support at a Lower Cost
In order to effectively communicate with customers, support outsourcing offers a variety of communication channels, including live chat, voice calls, social media, and technical assistance. Outsourcing omnichannel customer support is significantly less expensive than managing each channel separately because the service fees tend to stack up and cause unnecessary expenses.
Customers are more satisfied when they have access to a variety of channels when asking for help. A dedicated customer care provider can offer clients support and effective communication on whichever platforms the customer needs.
5. Saving on Resources
The cost of running an internal contact center is high. The complete list of resources includes payroll costs, infrastructure expenditures, and potential training fees. These expenses can be considerably decreased by adopting an outsourcing model.
After conducting thorough needs analysis and research, you'll have the information you need to outsource your customer support to a well-trained team that offers a wide range of services at a reasonable cost.
6. Access to Industry Standard Software
With access to hardware and software from the newest generation, outsourcing service providers typically carry out meticulous quality control, complete client profile checks, and feedback gathering. These tasks are crucial for enhancing the work of any customer support team, while simultaneously laying the groundwork for subsequent training.
Outsourcing Customer Support: Growing Your Business By Keeping Clients Happy
The secret to the success of SaaS support best practices is outsourcing customer service to the professionals.
An experienced outsourcing partner will help you reap the rewards of customer support outsourcing, including: the financial advantages, the omnichannel possibilities, the 24-hour availability, and the cutting-edge software.
An outsourced contact center the perfect solution for SaaS businesses that want to grow quickly and boost sales without investing too much money in human resources management.
SaaS enterprises can concentrate on their main business operations while their outsourcing partner manages customer support – it's the perfect symbiotic relationship.
To find out how Noon Dalton can help you take your SaaS business to new heights, reach out and one of our dedicated team members will get back to you in no time.