7 Reasons Why Tech Solutions Outsourcing Makes Sense For Your Business
Every company we speak to has different tech  requirements. When their problems become too sophisticated, some business owners employ a professional to assist them, while others believe they can handle their tech on their own. It may surprise you how much tech solutions outsourcing can relieve you of the technical demands of your company so you can concentrate on what you do best.
It can be challenging to decide who you can put your trust in to manage your company's tech-related projects. But the benefits of having someone regularly monitoring your projects exceed the difficulties of handling this on your own by a considerable margin.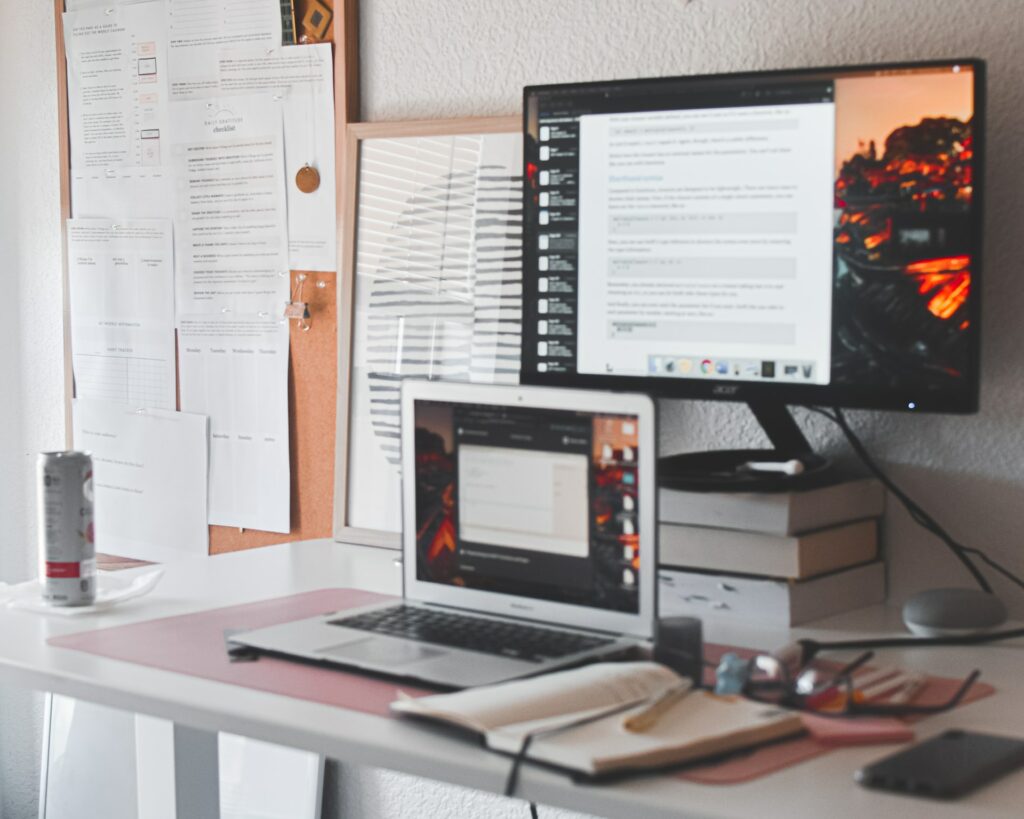 The Benefits of Tech Solutions Outsourcing
Every choice has advantages and disadvantages, but we have found that our clients are quite satisfied when they can concentrate on their businesses while leaving the labor-intensive task of managing their tech tasks to us.
Let's take a closer look at the advantages and risks of tech solutions outsourcing:
Improved Security
More and more businesses are adopting an outsourced model for tech solutions  and day-to-day operations. In addition to the rapid growth of the outsourcing sector, COVID-19 has led to an increase in cyberattacks and a sharper focus on risk. Due to a lack of resources and bandwidth to effectively perform security responsibilities, outsourcing a multitude of tech-related tasks is especially effective for SMEs. You must invest in cybersecurity and have a team of tech professionals on your side if you want to reduce the dangers associated with extremely expensive data breaches.
The Trust Factor
By allowing a reliable outsourcing partner to work with your business, you obtain a competent and capable ally. A professional relationship with your tech solutions provider can help you acquire insight into how to manage your technological assets, which will make running a business less isolating. Leading tech solutions outsourcing providers are aware of the value of concentrating human resources where they are most needed and how to foresee uncertainty.
Even the Playing Field
You're probably spending more time and money on tech solutions than your competitors if you try to manage all of your needs on your own. Customers may pay higher prices as a result, and your products and services may not keep up with those of your rivals.
You can use the time and money saved by outsourcing tech services back into expanding your clientele.
Outsourced Tech Solutions Services Are Proactive
Some of the daily tech requirements will be taken care of by your hard-working staff. However, the cost of overtime makes it costly to have them work outside normal business hours. Your downtime will be as short as possible if you outsource your tech projects to a reliable provider. A good outsourcing partner will keep proactive, monitoring and maintaining hardware and software, rather than waiting to address a problem. This lowers downtime, keeping your business's systems operational and saving you money.
More Transparent Pricing
Smaller companies might only need bare-bones tech resources. But it's a little different for larger companies. You might think that having your own tech staff is a more affordable choice, but this is without taking into account the hidden costs, as in-house tech has both hidden and less evident expenditures. Because you pay a defined monthly charge and are aware of your expenses, a professional outsourcing provider must assist you with cost control to ensure that your expenditures don't change from month to month.
Better Customer Experience
A good tech solutions outsourcing provider guarantees continual support in the background from a remote location. Due to the absence of service interruptions and downtime, customer satisfaction at your company will increase. By selecting the right outsourcing partner, your business will get superior support.
Flawless Planning and Strategy
Making such a substantial change to the way your organization runs can feel a little intimidating, but the advantages are obvious. Finding a partner who is willing to adapt your organizational strategy is important because progress frequently necessitates change.
A modern organization's success hinges on its capacity to network effectively, consistently, and without interruption. Your IT partner will provide top-tier technological capabilities for your company's maintenance and security.
Partner with Noon Dalton for Your Outsourcing Needs
It is becoming increasingly impossible to envision how businesses can succeed without outsourcing, as the practice is growing more widespread and is already widely accepted as a necessary component of daily operations. You should think about outsourcing your tech tasks if you can find suitable partner who has the tools, know-how, and resources to get the job done.
Trust is the last, less visible advantage of outsourcing your tech operations. When it comes time to make a decision, examine the advantages to decide which course is best for you and your business.
Feel free to reach out for more information, our team is standing by to help.