5 Reasons Outsourcing to the Philippines is So Popular
In the Philippines, the first contact center for business process outsourcing (BPO) was constructed in 1992. The Philippine government formed a special economic zone to boost outsourcing after spotting a good possibility and encouraging more foreign businesses to build their customer care centers in the nation.
—
Quick poll: Which country springs to mind first when you think about outsourcing services?
We're willing to wager that you said India. Most people do.
You might be surprised to learn that, despite the fact that India is a preferred location for outsourcing service providers, the country has recently been losing ground to other nations in the outsourcing market.
Most notably, there have been numerous BPO relocations to the Philippines.
The Philippines' outsourcing sector is flourishing. In actuality, it now has 1.4 million employees.
In the US, UK, and Australia, the Philippines is undoubtedly the most well-liked outsourcing country. But why does this comparatively small nation make such a significant impact on the outsourcing market?
And perhaps more significantly, why is it the best choice for your business?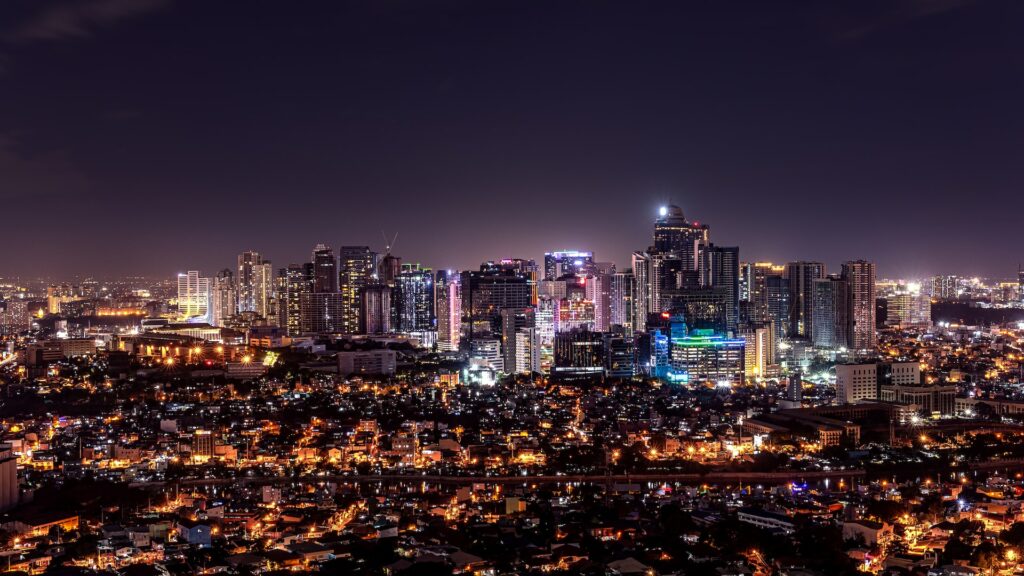 The Main Benefits of Outsourcing to The Philippines
The Philippines' outsourcing industry has grown rapidly over the past 20 years, from contributing less than 1% of the country's GDP in 2000 to around 10% now.
It goes without saying that the Philippines' economy has benefited from this unexpected surge. These are just a few of the factors that have made this nation so well-liked as a location for outsourcing:
1. A Cost-Effective Source of Labor
One of the key factors for business owners to outsource and offshoring their job is lower prices.
Keep in mind that reduced living expenses in nations like the Philippines result in lower earnings. You would typically only have to pay a small portion of what you would if you hired someone from the US!
There are other ways to save money besides having lower labor costs, though.
Yes, hiring costs are typically half as high as in industrialized nations. However, that isn't the only reason businesses choose the Philippines as a location for outsourcing.
The Philippines' excellent tax policies are another reason it's such a great outsourcing destination.
2. Dedicated, Work-Driven Culture
As far as culture is concerned, Filipino culture puts tremendous importance on hard work and takes great satisfaction in what they do. In the Philippines, outsourcing employment is considered a legitimate career rather than just freelancing or part-time labor like it is in Australia.
As a result, you can rely on your virtual workforce to bring an amazing degree of pride and expertise to your outsourced business activities. Whether it's data entry, web design, or customer support, you can rest easy knowing that tasks are being completed to a high standard and on schedule.
3. Exceptional English Proficiency
Any successful organization must prioritize clear communication. Additionally, it's crucial to make sure that everyone is on the same page while working with a remote team. Workflow might come to a stop without clarification. Additionally, if you've outsourced some of your customer support, poor communication doesn't bode well for you.
Thankfully, English is widely spoken there, with 64 million native speakers. In fact, the Philippines has a higher percentage of English speakers than the UK does!
Without a doubt, Filipinos communicate more effectively than workers in many other countries where outsourcing is popular. There is no business owner that desires an insurmountable language barrier.
Additionally, the Philippines are completely saturated with American media and culture due to its 50-year history as a US colony. Because of this, many of the slang terms and idioms that would confuse a VA from another nation are well known among Filipinos.
You may rely on your team's English competence in writing and speaking because English is now formally recognized as an official language and is taught to Filipinos at the primary, secondary, and collegiate levels.
4. Cultural Diversity and Flexibility
The Philippines, one of the world's most diverse nations, has about 7,100 islands that are organized into three primary island groups.
You have a true mash-up of cultural influences and peculiarities when you consider that the Philippines spent more than 100 years under the colonial rule of the Spanish, Americans, and Japanese.
This may be viewed as an issue by others. On the contrary! This diversity, in our opinion, is one of the Philippines' most compelling benefits as a location for outsourcing.
The diversity of the country enhances the adaptability of Filipinos. Filipinos have no trouble adjusting to different cultures, making them ideal for dealing with Australian customers.
Furthermore, dealing with Filipinos is not tough, especially when it comes to developing a positive workplace culture. A successful team depends on your employees getting along well at work. Fortunately, Filipinos as a whole are really skilled at that.
5. A Strong Education System
One quality of a good employee is strong communication. The abilities they possess is another.
In the Philippines, unlike here, the outsourcing sector is regarded as a legitimate career. You should take this to suggest that there is a sizable pool of qualified, willing individuals who are highly educated.
Finding Filipinos with degrees from reputable institutions and universities who specialize in the areas you need is simple. This makes locating highly qualified specialists for your company very simple. In the past, VirtualStaff365 has helped businesses discover engineers, financial advisors, and even lawyers.
The Philippines is home to various highly specialized sectors in addition to educational background and credentials. For such, you may probably praise outsourcing services!
This implies that it is simple to get highly skilled experts who have prior work experience in their fields. Finding someone qualified and experienced to perform administrative responsibilities, like as IT, customer service, virtual assistance, or project management, is simple.
Some of Noon Dalton's Top Teams Are Based in the Philippines
You can employ a "follow the sun" workflow method when you outsource. This indicates that you have employees on duty constantly. Your offshore operation from halfway around the world has folks working while your onshore employees are resting. Your delivery cycle will be sped up as a result, allowing for quicker production and shorter process development times.
Both large and small businesses find that outsourcing to other countries is a wise strategic move. As demonstrated above, using the Philippines as your outsourcing location enables you to reap the rewards to the fullest. The nation offers businesses the chance to enjoy growth of enormous proportions while reducing costs.