How Social Media is Changing Recruitment Process Outsourcing
In the last few years, the recruiting industry has changed dramatically. Each fresh wave of change has swept over the HR environment, bringing with it cutting-edge technology and better, more efficient recruiting methods and improving recruitment process outsourcing.
The move in the global labor market to be largely candidate-focused was one of the first of these waves of change.
Because there are fewer great candidates per opportunity than ever before, businesses have had to adjust their methods to deal with prospects who are getting more picky about who they want to work for.
When you combine this market transition with an increasing reliance on mobile technology, especially among Generation-Z (the largest generation to ever enter the labor market), it's easy to see why technology follows closely behind these broader shifts.
Today, we'll look at social networking, a technical advancement that has had possibly the most impact on recruiting in the previous year or so.
This media's impact on recruiting cannot be underestimated as one of the key accelerators of social change around the world.
Social Media in the Recruitment Process
Many people are astonished to learn how companies and HR managers use social media throughout the hiring process and how it has evolved into a powerful tool for adopting classic principles. It can help organizations find their perfect candidates and streamline the hiring process when used effectively. Companies that successfully integrate social media into their recruitment will reap the rewards of its revolutionary potential, including higher lead generation, successful hires, and a talent-filled organization.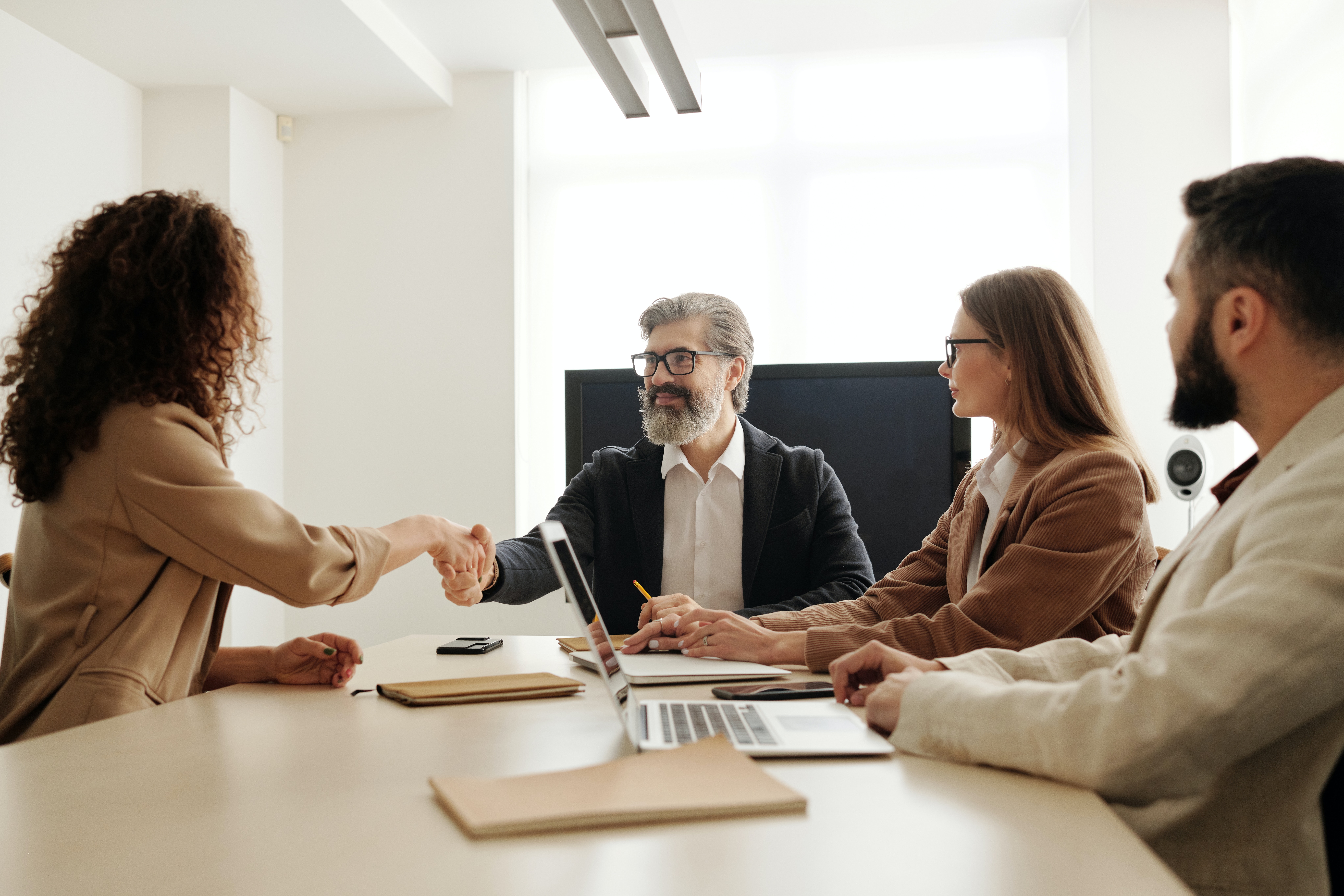 Organizations are Casting a Wider Net
Many applicant tracking systems have integrated social media into their recruitment process, allowing people to repost and transmit job openings that are not only posted on the software's portal but also shared through other social media sites, such as blogs and other online forums. Most of this software may also track and encourage referrals from current employees of a company via their social and professional networks.
With over 60 percent of adults actively using social media, this gives companies greater access to a larger talent pool of qualified candidates.
It's Become About Who You Know Online
While most companies still need to see a résumé or CV, they are now spending more time looking at your internet presence rather than reviewing your references. According to JobJuice.com, roughly 98 percent of recruiters use LinkedIn, 42 percent use Twitter, and 33 percent use Facebook to find job candidates. Twenty-eight percent of social media users with 150 or more professional online contacts used this platform to get work.
It's Getting Personal
Employers are screening personal profiles and activities to obtain insight into personality and anticipate compatibility with the organization's culture at the same time they are checking to see who you know. The barrier between personal and professional is almost non-existent online. This makes it difficult for job seekers to not just package themselves for possible employers, but also to be continually conscious of their whole online image.
Companies who use social media to sift out job hopefuls, on the other hand, may be putting themselves in a legal bind. Many people are using third-party job screening businesses to perform their dirty work on social media, and they're getting reports with "protected class" information deleted.
Benefits of Using Social Media in the Recruitment Process
So let's discuss how social platforms have transformed hiring and what responsibilities social media plays in the employment process.
Hiring Experiences Are Improved Through Personalized Interactions 
Working professionals' fast-paced and hyper-connected lifestyles have had a huge impact on hiring. Companies are employing recruitment strategies such as one-click online application submissions and automated email sequences to meet the expectations of job searchers.
While these methods are practical, their mechanical character can make them feel impersonal and inflexible, removing the human aspect from the recruitment process.
When you add in the icy silence that applicants often face while waiting to hear the outcome of their job search, it's simple to understand how these negative characteristics can detract from a candidate's hiring experience.
It may even have an impact on how they perceive a company in some circumstances. According to a 2018 study, 41% of candidates who had a bad hiring experience with a company were less loyal to the brand in the future. This might have a negative impact on a company's reputation, sales, and revenue over time.
But, thanks to social media, there is still reason to be optimistic.
Social platforms give a wonderful answer to these difficulties by personalizing the employment experience by facilitating early one-on-one talks between businesses and prospective candidates.
These channels are more intimate than email since their live chat features allow job seekers to simulate in-person conversations that they're used to in their daily lives, bridging the distance divide.
Furthermore, applicants communicate via informal ways (instant message and direct mail) on the social media channels they like to use, and they are most likely online at times.
Pre-Screening Candidates Makes the Hiring Process More Efficient
A successful round of hiring necessitates a substantial investment of time, money, and effort. As a result, time-consuming and labor-intensive duties like budgeting, resume evaluation, phone conversations, and in-person interviews dominate most HR professionals' to-do lists. In fact, according to data from 2017, it took a company roughly 29 days to onboard a new candidate in June of that year.
As a result, it's critical for HR teams to determine whether each possible candidate is a suitable fit for the post and firm before devoting resources to such duties.
This is where social media has aided HR departments the most: it allows them to create a more complete image of potential candidates by looking at their social media footprint. Hirers are free to look into a candidate's previous posts to get a better sense of their personality, values, and beliefs – as long as they stay within legal bounds.
Social media sites like Twitter, Facebook, and YouTube, for example, allow people to submit thought-leadership content and can be useful resources for learning more about your candidate's online presence.
The Power of Social Media in the Recruitment Process Cannot Be Overstated
It has changed the way companies handle hiring. It gives recruiters a plethora of options for finding, engaging, and hiring top talent in a timely and tailored manner that wasn't feasible only a few years ago. Companies may now more easily attract people that match their corporate values and culture thanks to social media.
Furthermore, organizations may now use their online brand image to position themselves as industry leaders and attract the people they want. Finally, social networking has established itself as a reliable source for locating qualified individuals. And, if its success is any indication, things are just going to get better.