Top 6 Benefits of Outsourcing Ecommerce Business Tasks
Outsourcing eCommerce business tasks is a practice that has many different definitions. It comes in various different forms and levels of complexity. One thing that stays constant is that it's the most effective way for eCommerce businesses to save time, save money, and become more efficient.
The last few years have always been destined to be a major turning point in the evolution of eCommerce. The practice of buying and selling products and services over the internet was poised to continue on a trend toward becoming the norm rather than the exception for many consumers, thanks to ever-improving technology and greater adoption by businesses and customers alike. While corporations like Amazon and eBay paved the way for the eCommerce sector to become a force to be reckoned with, businesses of all shapes and sizes now know beyond a shadow of a doubt that they need to hop on board or risk falling behind.
We can pinpoint the exact date that changed the eCommerce landscape forever: March 11, 2020. On that date, the World Health Organization (WHO) proclaimed COVID-19 a pandemic. Buyers who had never purchased online before and companies who had never had a strong online presence found themselves in a totally different world. Due to social distancing, self-isolation, and limited access to brick-and-mortar retailers, internet shopping became not just the preferred but, in many circumstances, the only way to make a purchase.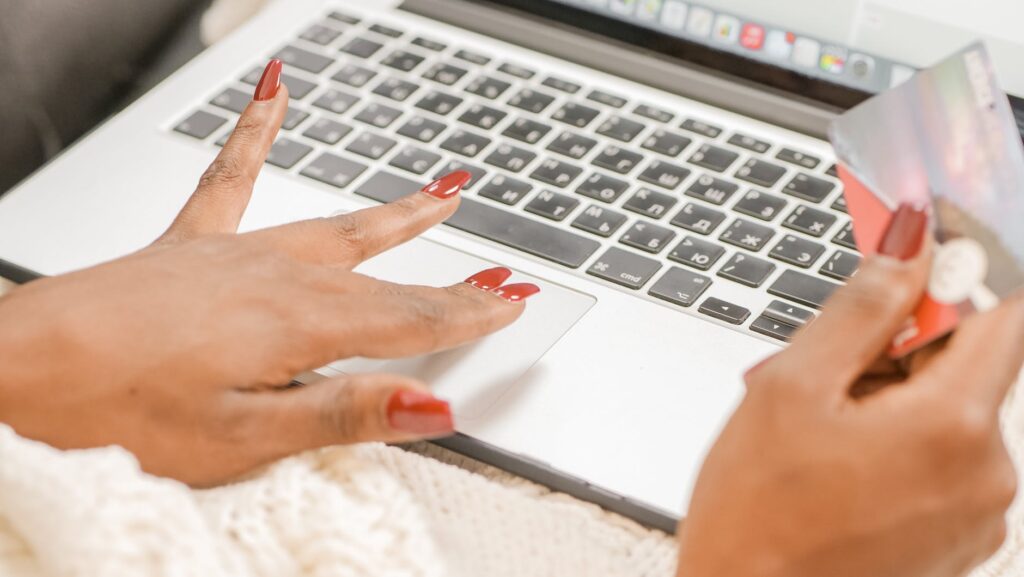 Online transactions climbed by 28 percent in the week following the WHO's pandemic proclamation, before jumping to a peak of 135 percent in the week following Easter.
eCommerce is unmistakably here to stay. But while the sector's potential upside is enormous, so are the potential difficulties for businesses trying to keep up or simply get a foot in the door. To help businesses along the way, we've prepared a list of problems that companies of all sizes should be aware of when navigating the marketplace, as well as how outsourcing eCommerce business tasks might help alleviate those pressures.
The Main Advantages of Outsourcing eCommerce Business Tasks
Outsourcing eCommerce business tasks is one of the most effective ways for companies to decrease expenses, improve efficiency, and stay competitive. Hiring someone from outside a firm to help with daily operational tasks, has become a valuable asset in a variety of industries and sectors, with eCommerce organizations increasingly using it to cut costs, ease workloads, and develop their enterprises.
It Saves Time
You and your employees will save time by outsourcing eCommerce business tasks. You'll be able to commit more time to customer research, development, outreach, and other activities that will help you extend your brand's influence when you outsource tasks.
When your staff are able to save time and be much more efficient with the things they were paid to accomplish, you'll see a rise in productivity and morale. This will result in increased sales and delighted customers in the long run. When it comes to meeting deadlines, employees will not look for ways to save money.
It Saves Money
One of the most powerful motivators for assigning duties to organizations and contractors outside of an in-house team, cost-saving as a benefit simply can't be argued. Employees require a full pay, benefits, taxes, training time, and equipment, among other things. Depending on the task to be outsourced, you may need to create a new department or even a new office.
If you don't outsource, you'll either have to do the task yourself, pass it off to an employee, which will just add to their burden and reduce their productivity, or hire a new employee.
Consider this scenario: you decide you want to be more active on social media. You look around your team, and you choose the youngest person, assuming that because they are active on social media, they can manage the company accounts. However, are they fully up to date with all the changes the social media platforms are constantly making, and are you adding this to their already heavy workload? If they are assigned an additional duty, they may get disillusioned because their workload has grown without being compensated. Creating fascinating, engaging content, engaging customers in dialogues, and following competition is a time-consuming effort. So, should you entrust this to a junior employee?
It Increases Profits
The fundamental principle of business is that you must spend money to make money. No matter how successful your company becomes, one guideline remains constant. To keep the business functioning, you'll need to spend money on items, hosting, personnel, marketing, and advertising. Consider some of the most well-known brands, like Pepsi and Burger King. How often do you see their commercials? They've reached a certain level, but they recognize that in order to maintain it, they must continue to promote themselves.
However, returning to that fundamental concept, you need to spend more to earn more. This entails increasing the number of things you sell, the types of products you offer, expanding into new nations, and launching new marketing methods, all of which necessitate more money.
As previously stated, outsourcing helps you to grow your business and take on additional projects without having to spend money on hiring new staff. You'll be able to earn more money and get a better return on your investment as a result.
You Get a Head Start on Projects
Recruiting and onboarding new employees takes a long time. You'll have to put out job ads, conduct interviews, determine which candidates are the best fit for the job and your company, and then train them. This might be a lengthy and arduous procedure if all you want to do is start a new project for your marketing strategy or reshoot all of your product images.
Outsourcing skips this step and provides you with instant access to competent individuals and agencies. You'll be able to get started on your new project much faster and for less money.
By outsourcing, you can lower your risk and test your idea without fear of failure; let's face it, not every idea works. Another business rule is to test, test, and test again. An outsourced agency is a cost-effective way to launch and test a new plan, with the ultimate goal of hiring an internal employee if the plan is successful.
Avoid the Red Tape
Hiring employees tends to be complicated by red tape, rules, and regulations. This is especially difficult if your business fluctuates throughout the year and you need to hire and fire employees based on demand. In order to reduce your headcount, you may need to follow a number of guidelines and procedures.
However, one of the benefits of eCommerce outsourcing is that you can scale up and down without incurring any additional costs, giving you a lot more flexibility in how you run your business and prices.
Benefit From a Flexible Hiring Process
You'll find yourself outsourcing jobs that need to be done all year but aren't frequent enough to warrant recruiting new personnel. However, there will be instances when you require immediate assistance. This is true for projects with deadlines, seasonal jobs, and possibly even maternity leave.
If you want to add a few hundred new products to your store, for example, you'll need someone to create optimized product descriptions for each of them. If introducing so many new products to the store at once is something you don't regularly do, you'll need to enlist the help of a few employees or take care of them yourself if this is something you don't normally do. You should also think about the SEO value of the descriptions. Outsourcing this activity, on the other hand, allows you to employ a freelance copywriter or a copywriting firm on a project-by-project basis.
When it comes to seasonal labor, you can have seasonal product launches or busy seasons for retailers, such as Black Friday, Cyber Monday, or Christmas. You should see a considerable rise in sales, but this additional revenue comes with new issues, such as more orders to process and more customer inquiries.
With the money saved from outsourcing eCommerce operations, you may be able to hire seasonal labor to fill the holiday rush. Customer service, for example, may be readily managed on a few hours per week, but outsourcing would allow you to swiftly grow manpower to cover the extra inquiries without the trouble of finding additional workers on your own.
Outsourcing eCommerce Business Tasks is Definitely Worth Your While
Outsourcing is definitely a beneficial step for many eCommerce businesses, as it allows them to be as agile and cost-effective as possible in a market where both qualities are critical.
Noon Dalton is a trusted outsourcing partner to eCommerce businesses around the globe. We can offer dedicated staff for your ongoing eCommerce support, website development, administration needs, and more.